Deciding Where and When to Meditate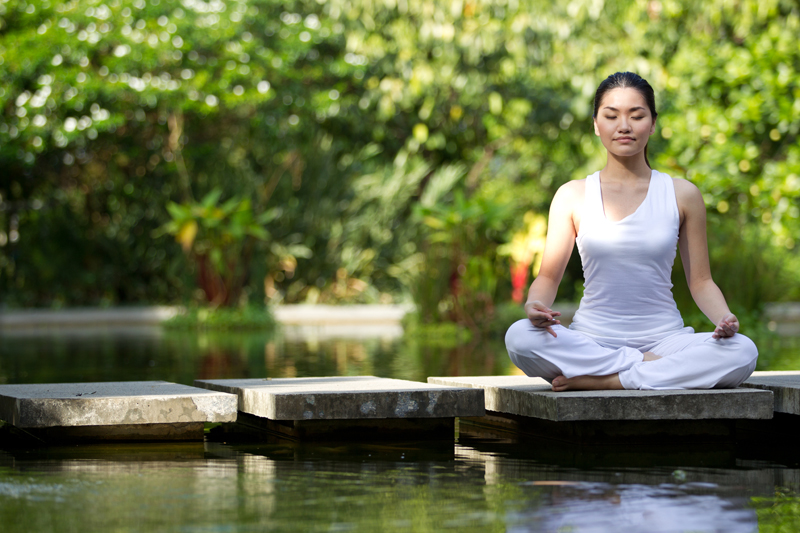 Beginning meditation is an adventure of inner discovery and expansion into vast reaches and resources of the Self. Therefore, to reap the most out of living on earth it is worth going on the inner journey.
To begin, make time for yourself, for your real Self. It can be any time of day. Traditionally, such as in ashrams, convents, and monasteries, the quiet of dawn or predawn is set aside for personal meditation and reflection.
To give you an example, one of my aunts, Sister Mary Rita, was a nun with Mission Helpers of the Sacred Heart. In her 80s she left this world while sitting in her morning meditation.
Now, that is the way I'd like to go. You'll hear other stories of saints leaving while in meditation. At some point in life it could be a natural progression of earthly life to heavenly life, but for us let's talk about getting started and not the mortal end.
The next time of day conducive to a break and taking quiet time is the lunch hour. The urgent business of the morning is behind you and now a well-deserved break is refreshing to recharge for the afternoon.
Also, late in the day is a good time to quietly meditate after reflecting on the highs and lows of your day and plans for the morrow. What's nice about the evening meditation is that you can remain quiet the rest of the evening, cares of the world are over for the day.
Moving on to actually planning a time for meditation is creating a private place to sit undisturbed. It can even be a dedicated corner of a room enclosed by a folding screen.
During my working years I would go out to the parking lot and sit in my car with my eyes closed and meditate. Almost like a little cave.
The evening meditation can be sitting on a bench in your garden in warm weather, or if indoors, that corner of the house that you make your own.
When you have a dedicated space just for meditation a little altar is nice to hold objects that inspire you to look inward: a candle, incense, prayer beads, inspirational book.
Dress as comfortably as possible for the situation. If you are meditating on your lunch hour at work you will, of course, be in your work clothes. But at home try for loose pants and over shirt so no parts of your body are constricted.
If you are meditating at the end of a series of hatha yoga postures, wrap yourself in a light blanket or shawl and sit on your mat.
These are the beginning steps to meditation. In another article we'll talk about goals of meditation. In the meantime click on the related articles link at the foot of this article to go to meditation lessons.
Meditation Lessons for Teens and Adults
More than 70 offerings, from guided meditation techniques to on-the-go stress relief and relationship meditations interspersed with verse, and a section of special occasion prayers. 114 pages. Ebook options and paperback.
Meditation for All Kids
Sitting, walking, dance and group circle meditations, along with positive affirmations, verses and benefits of meditation for kids of all ages and abilities in a 100 page book with illustrations. Ebook options and paperback.
NOTE: Sign up below or in the right-hand column for our meditation site newsletter. It only requires your email address and is never given out or sold to anyone. If at any time you wish to stop receiving it, each newsletter contains a link to unsubscribe. Make meditation part of your daily routine.
Article by Susan Helene Kramer


Related Articles
Editor's Picks Articles
Top Ten Articles
Previous Features
Site Map





Content copyright © 2022 by Susan Helene Kramer. All rights reserved.
This content was written by Susan Helene Kramer. If you wish to use this content in any manner, you need written permission. Contact Cat Hamilton for details.