Getting Started with Healthy Snacks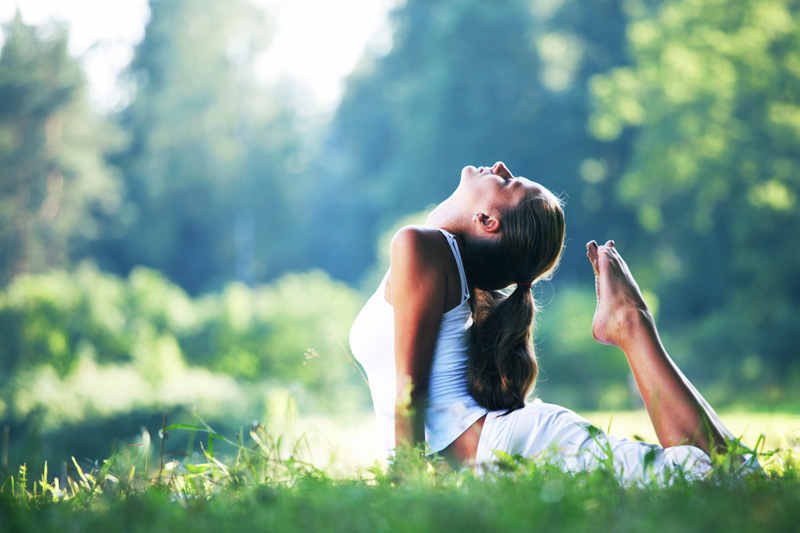 These days, we all want to be healthier. Luckily it's one of those "good for us" trends that is even fairly easy to accomplish, that is, if you know how to go about it. Sometimes however, how to go about it is the biggest hurdle we encounter.

The disheartening truth is that revamping your entire diet and going cold turkey on your old eating habits often leads to failure. Trying to do that can be pretty overwhelming and could cause your good intentions to backfire – you'll find yourself eating the exact same unhealthy meals you shunned days (maybe weeks)ago and more than likely eating way more than you were before. Changing everything at once isn't very realistic and may not be very healthy either.

An easier way to make that change can be by starting with healthy snacks. I've found that incorporating healthy snacks into my diet is a much better way to get back on the healthy eating track whenever I fall off. A couple of advantages come with starting with snacks.

1. Healthy snacks are way more filling than unhealthy ones.
2. Eating healthy snacks actually changes the preference of your taste buds. You begin to develop a taste for natural sweetness and whole foods for instance.

Here are a couple of healthy snack ideas to start you off.

1. Apples and nut butter. It takes a minute or so to chop up an apple. If you are a gadget person, you can find an apple slicer for a pretty affordable price at your local dollar store (if you are in the US.) Spreading a nut butter over apple slices after you chop is an absolutely heavenly treat. My 'go to' is good old peanut butter but there are all types of butters to try. Almond and Cashew butters are easily found in most grocery stores now, though they are typically more expensive. Your taste buds will love the sweetness of the apples coupled with the stronger flavor of the butter. You must give this a try. Suprisingly, you'll find that this snack is very filling also. The fiber from the apples and the protein from the butter helps to calm down any hunger.

2. Nutella and bananas. Nutella and bananas is one of my most favorite snacks. Nutella is a hazelnut and chocolate spread that does unfortnately have added sugar. However, it is so lovely that I don't mind the added sugar at all! I try to catch my bananas before they get overipe because they make a perfect solid base to spread the Nutella on. Depending on how firm the banana is and how melted the Nutella is, you can even dip the banana. That's a great way to enjoy it also. Again, filling wise, the banana gives extra fiber and the hazelnut gives protein.

3. Cheese and healthy crackers. This is one of those old standbys that is still good today. Most people have had cheese and crackers at some point in their lives. These crackers might have been Ritz though or some other unhealthy type. The cheese might have been Kraft American processed cheese food, i.e. nothing really good for you. Now that you know better, you can totally make cheese and crackers the healthy snack it was intended to be! Choose a real cheese, preferably one that you have to slice yourself. If you can purchase it from a deli counter, even better. That way you can choose a couple different types, get the freshest cheese possible and not break the bank. For crackers, try to go for a multi-grain type (if you are not allergic to gluten) or a sprouted grains type. Combining these super healthy crackers with the fresh real cheese will give you a great healthy snack that you'll want to eat a lot of. Again, this snack is full of fiber and protein, keys to feeling full.

These three snacks will get you started on your journey into the world of healthy eating. Starting here is a lot less intimidating and scary than starting with tofu and bean sprouts :).

Enjoy the adventure!
You Should Also Read:
Using Food to Control Acid Reflux
Women, Food, and God Book Review
Detoxify Your Skin


Related Articles
Editor's Picks Articles
Top Ten Articles
Previous Features
Site Map



Follow @etniqminerals
Tweet



Content copyright © 2023 by Leah R. Patterson. All rights reserved.
This content was written by Leah R. Patterson. If you wish to use this content in any manner, you need written permission. Contact Leah R. Patterson for details.