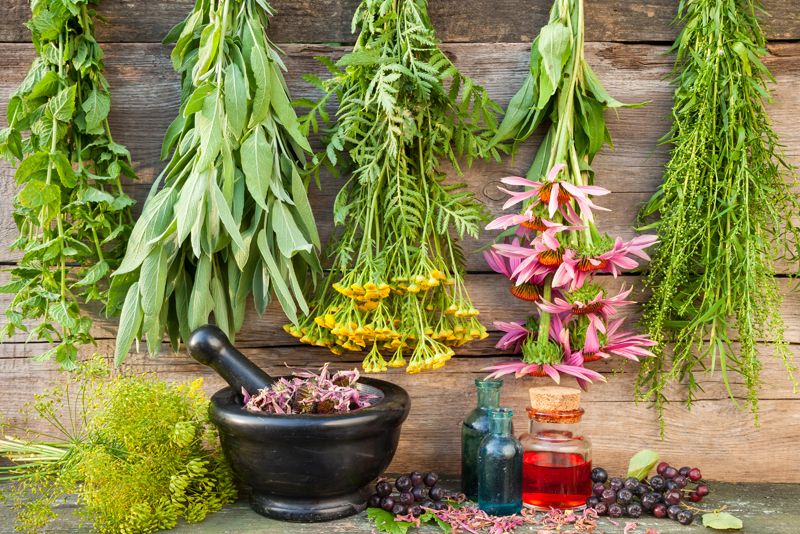 Winter is over and spring is finally here! For most it is time to celebrate the great outdoors, for others that suffer from seasonal allergies the outlook isn't so bright. With over 60 million people suffering from this chronic disease, it is estimated that 1 in 5 Americans will be affected with allergies to some degree.

If you are tired of reaching for over the counter antihistamines and decongestants (the ones seen on television commercials) that leave you feeling tired and sleepy, there is help on the way. By treating your symptoms with herbs, you will not have to worry about the long term effects traditional medicine will have on your body.

Having gone to an Allergy specialist myself, I was informed after two days of testing that I was allergic to literally everything except for chicken and rice. The doctor even told me to get rid of all my pets. After that shock to my system and without telling him that is never going to happen, my quest to find relief became a necessity.

I will be covering "allergies" in great detail over the next while, as well as the different types that people (and pets) are afflicted with, but today I'm going to provide you with a little help for spring allergies.

Herbs have not only been around since the beginning of time, they also won't leave you dazed and confused. As a bonus, they have the least side effects on your body. Below are a few herbs that can help alleviate your allergy symptoms as they are known for their anti-inflammatory properties, boosting the immune system and treating upper respiratory ailments. So stop the sniffling and sneezing, dry up those watery eyes and breathe a sigh of relief.

Alfalfa – a pretty little plant with violet flowers that blooms mainly from late summer into fall. It has been used for centuries by the Chinese to treat countless symptoms, including hay fever. It is loaded with Vitamin E & K and you can find it in capsule form at your local health food store as well as some major supermarkets now carry it.

Licorice - can be used for a short time for relief of hay fever and other bronchial problems. *consult your local health food store for usage directions.

Garlic - you can take capsules if you worry about the smell. Taking this before the season starts can have beneficial effects.

Chamomile – yes, drinking several cups of this tea daily can help relieve symptoms. Let the tea bags cool and place on your eyes to soothe.

Stinging Nettle – by taking 300 mg capsules 2-3 times daily can significantly reduce hay fever symptoms by aiding in opening up your respiratory system and relieving congestion.

Calendula, Rosemary and Thyme – using these oils on your nostrils can help stimulate circulation and relieve sinus pressure.

Always remember to check with your naturopath and/or health practitioner before taking any herb. These professionals can advise on the dosage and what herb will work best for you.






Related Articles
Editor's Picks Articles
Top Ten Articles
Previous Features
Site Map





Content copyright © 2023 by Bettina Thomas-Smith. All rights reserved.
This content was written by Bettina Thomas-Smith. If you wish to use this content in any manner, you need written permission. Contact Bettina Thomas-Smith for details.