Choose a Meditation Method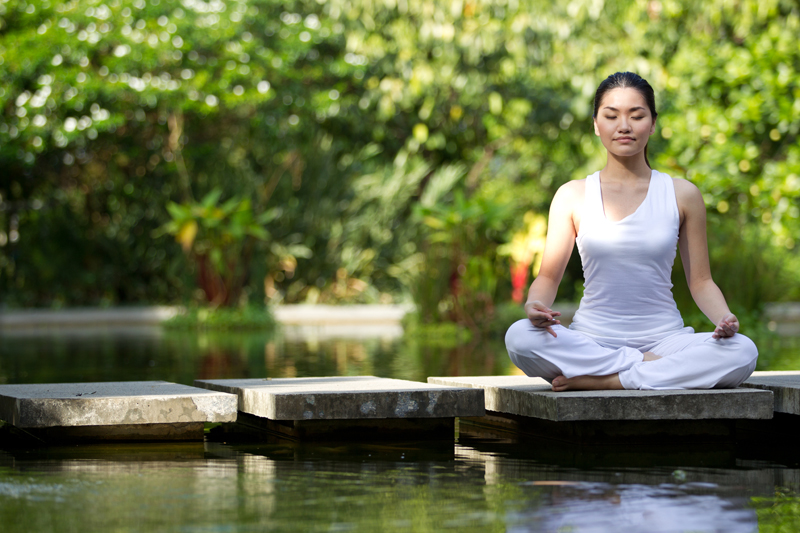 When you have read about or tried a couple of methods of meditation, you can narrow down the field to what suits you best.
Meditation on the breath
A very easy meditation to start out with is following your breath. You can do this as a traditional sitting meditation, or in any movement meditation.
Walking is an easy way to follow your breath. Take 2 steps while inhaling and 2 steps while exhaling. Or use another similar rhythmic pattern.
Following you breath, paying attention to a breathing pattern distracts you from rambling or troublesome thoughts, giving a taste of peace and harmony in body and mind.
Breath is the tie between body, mind, emotions. When upset, turn your attention to rhythmic breathing to calm both your body and mind.
Meditate while using a mantra
Mantras are sounds, vibrations, that evoke a response in your mind and body. Mantras that are known to generate feelings of peace include: Om; Om Shanti; Om reveal; Hari Om; Peace; harmony; love.
Using a mala or prayer beads to say your mantra aids in keeping you on task. Move ahead on bead per mantra repetition. The photo illustrates how to hold the beads.
If you are using prayer and a rosary you probably already know that you move ahead one bead per prayer.
Choose a mantra that you are comfortable with. If you are following a religious tradition, stick with that in choosing your mantra. This advice was given to me by my spiritual teacher, Sri Swami Satchidananda.
Summary
Meditation methods are personal choices, and like a buffet there is something for everyone. When you are out in public and want to regain your peace, try the rhythmic breathing. No one will know what you are doing and you can regain a feeling of harmony in your mind.
When you are sitting privately, you could do mantra repetition using a mala or rosary. I keep my mala with my altar. Even just looking at my mala calms and focuses my mind.
Try out one of the meditation methods and choose what feels best to you.
Meditation Lessons for Teens and Adults
More than 70 offerings, from guided meditation techniques to on-the-go stress relief and relationship meditations interspersed with verse, and a section of special occasion prayers. 114 pages. Ebook options and paperback.
Meditation for All Kids
Sitting, walking, dance and group circle meditations, along with positive affirmations, verses and benefits of meditation for kids of all ages and abilities in a 100 page book with illustrations. Ebook options and paperback.
NOTE: Sign up below or in the right-hand column for our meditation site newsletter. It only requires your email address and is never given out or sold to anyone. If at any time you wish to stop receiving it, each newsletter contains a link to unsubscribe. Make meditation part of your daily routine.
Article by Susan Helene Kramer


Related Articles
Editor's Picks Articles
Top Ten Articles
Previous Features
Site Map





Content copyright © 2023 by Susan Helene Kramer. All rights reserved.
This content was written by Susan Helene Kramer. If you wish to use this content in any manner, you need written permission. Contact Cat Hamilton for details.