Meditate at Dawn or Dusk?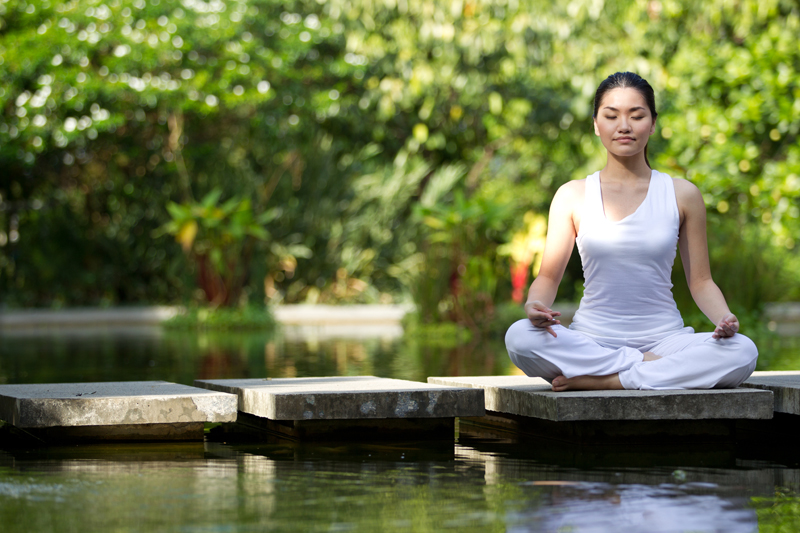 Is there a time of day that is best to meditate? Either dawn or dusk are ideal times to meditate. The changing of night into day and day into night are transition times in our energy level.
In the morning we are just getting going. Slowly our energy is being whipped in an internal turbine that propels us forward for the active time of the day. If we can catch ourselves right in the transition and sit in meditation for a while, we have a chance to direct our growing energy in a forward direction. We can set the tone for the day with a positive attitude, and carry out what we need to, in a way that gets the snowball of creative and productive activities happening.
Looking at the other swing of the pendulum, that would be dusk, we are winding down our inner clock, recovering from the day's activities, moving at a slower pace. This is the time we may naturally reflect on the day. Combining this time with meditation gives us a fuller opportunity to think back over the past hours, and with those events in mind plan for the following day. It is a time to really consider if we are moving in the direction we want. Are our actions bringing about good in ourselves and others? Are we moving in line with our long term goals?
If you decide on including the dawn meditation in your schedule and you miss it, then another ideal time is the middle of the day. I like 1:30pm as my midday meditation. Sitting still at this time gives me a chance to rest before the push of the afternoon. I can sharpen my focus for the rest of the day's active time, and readjust the direction I am going if the morning has not been productive.
To summarize
, either dawn or dusk are useful times to meditate in their own way, which is before beginning activities, or afterward, as a review of what happened during the day. Midday can be a tune up if you feel the need. Try out the morning and evening times and go with what works best for you to fit into your regular schedule. The important decision is to choose a time that you like and feel comfortable with sticking to.
Meditation Lessons for Teens and Adults
More than 70 offerings, from guided meditation techniques to on-the-go stress relief and relationship meditations interspersed with verse, and a section of special occasion prayers. 114 pages. Ebook options and paperback.
Meditation for All Kids
Sitting, walking, dance and group circle meditations, along with positive affirmations, verses and benefits of meditation for kids of all ages and abilities in a 100 page book with illustrations. Ebook options and paperback.
NOTE: Sign up below or in the right-hand column for our meditation site newsletter. It only requires your email address and is never given out or sold to anyone. If at any time you wish to stop receiving it, each newsletter contains a link to unsubscribe. Make meditation part of your daily routine.
Article by Susan Helene Kramer


Related Articles
Editor's Picks Articles
Top Ten Articles
Previous Features
Site Map





Content copyright © 2022 by Susan Helene Kramer. All rights reserved.
This content was written by Susan Helene Kramer. If you wish to use this content in any manner, you need written permission. Contact Cat Hamilton for details.