Why OTCs are Not Good for Colds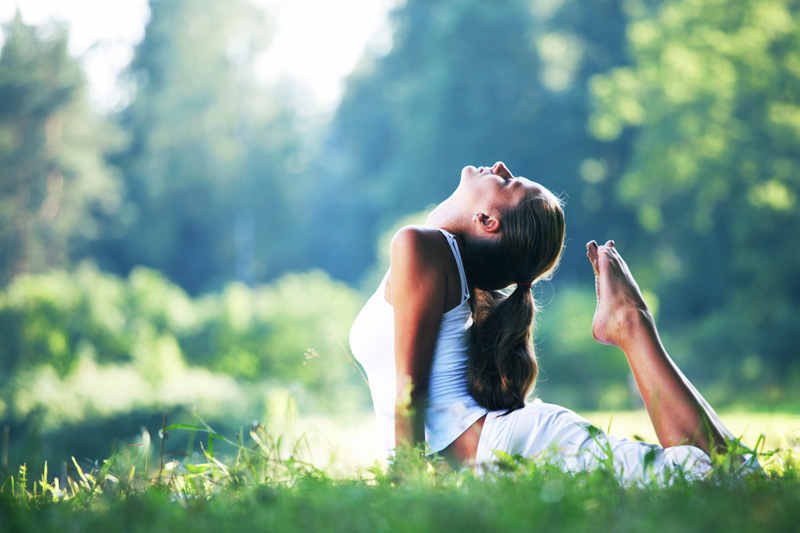 It's so easy at the onset of Fall to find oneself all of a sudden ill with a nasty cold or worse, flu. It happens to even the most knowledgeable of us, those that know full well how to safeguard against common illnesses and even teach others how to do so (pointing a finger at myself!). At these times, it's very tempting to reach for the nearest OTC in an attempt to feel better asap. You've got errands to run, classes to attend, stuff to do right?! Noone feels like they can afford to feel the least bit "bad" or take any time at all "being sick". Well in this article, I'll talk a little bit about why the false healthy feeling you get with OTCs is rarely a good thing. Read on my friends…
False Feeling of Healthy
Over the counter drugs, known as OTCs for short, are pharmaceutical medicines designed to halt the symptoms of sickness, be it a cold, flu, stomach ache, etc. In the case of flu and colds, the most common suppressed symptoms are coughing, sneezing, fever, chills, and runny noses. These symptoms make us feel sick and are uncomfortable. They slow down our day and are at best irritating and at worst temporarily debilitating. The common thought is "who wants that?", So, whenever we feel a cold coming on, we automatically want to pick up one of the common OTCs to put a halt to those symptoms. The common host of drugs in OTCs and what they do are below:
**ACETAMINOPHEN: a pain reliever and fever reducer for treatment of minor non-inflammatory conditions. An advantage is that it can be used in persons who are prone to stomach upset, which may occur with ibuprofen.
**BROMPHENIRAMINE: an antihistamine which helps relieve sneezing; itchy, runny nose; and red, itchy watery eyes due to allergy or the common cold.
**CHLORPHENIRAMINE: an antihistamine similar to brompheniramine, effective in relieving similar symptoms.
**DEXTROMETHORPHAN: a cough suppressant, or "antitussive" for treating uncomplicated, nonproductive ("dry") coughs.
**GUAIFENESIN: an expectorant which is thought to work by thinning and increasing lung secretions, making them easier to cough up.
**IBUPROFEN: a non-steroidal anti-inflammatory medicine that relieves pain and reduces fever.
**PSEUDOEPHEDRINE: a decongestant that relieves nasal stuffiness due to allergy or the common cold.
(from
https://www.poison.org/current/medicines.htm
)
You'll notice that all of these drugs STOP symptoms. Not one of them is designed to address the actual cold /flu virus.
They all address symptoms and while yes, symptoms are annoying, the question to ask is why does the body react these ways when a cold begins to present itself. What is the body doing? What's really happening? The answer is that your body is fighting the infection. All these symptoms that annoy you and that you reach for OTCs to suppress are your body's first lines of defense against illness! So in essence, when you take OTCs you halt your body's ability to heal – keeping you sick!
Let's look at each symptom in detail and see what it's purpose is in your body's defense arsenal.
Fever
: When a virus is present, your body temperature will rise in an attempt to kill the virus. We are familiar with this concept in our everyday lives. We wash our hands with hot water. We boil things to sterilize them. Your body is doing this same thing by "heating itself up" in an attempt to kill as much of the virus as possible and "sterilize" your system.
Chills
: Chills are a sign that your body is in the process of killing off the virus with heat. As your temperature rises, you naturally perspire. As this perspiration evaporates, you lose a bit of heat as well, leaving your skin feeling cold and this is what gives you chills. It's just an indication that you body is in combat mode!
Coughs and Sneezes
: Coughs and sneezes are one of the ways your body expels the virus out of your system. Cold and flu viruses enter your body through your nasal cavities in most cases. As they begin to cause irritation, your body responds by trying to push them out, hence coughs and sneezes. This very same thing is what accounts for runny noses as well. Your body is attempting to rid itself of the invading virus.
So as you can see, the very symptoms that we don't like are directly related to our bodies fighting off the illness and us truly getting better. This is why it's important to choose other options over OTCs. There are definitely things you can do to help you through the symptoms of a cold or flu. I'm not suggesting that you suffer through it with no aid at all – it's about finding the right type of aid. You want the type of aid that will actually help you get better!
In the next article, I'll talk about herbal remedies that are much better options for helping to heal a cold or flu. In the meantime, if you do have a cold or flu, be kind to yourself – take the day off, drink some tea, and spend the day in bed :).
You Should Also Read:
Staying Healthy at Work
Weeds! Not Just Garden Pests!
Increasing Joy in Life


Related Articles
Editor's Picks Articles
Top Ten Articles
Previous Features
Site Map



Follow @etniqminerals
Tweet



Content copyright © 2022 by Leah R. Patterson. All rights reserved.
This content was written by Leah R. Patterson. If you wish to use this content in any manner, you need written permission. Contact Leah R. Patterson for details.