Homecoming, Prom, and Down Syndrome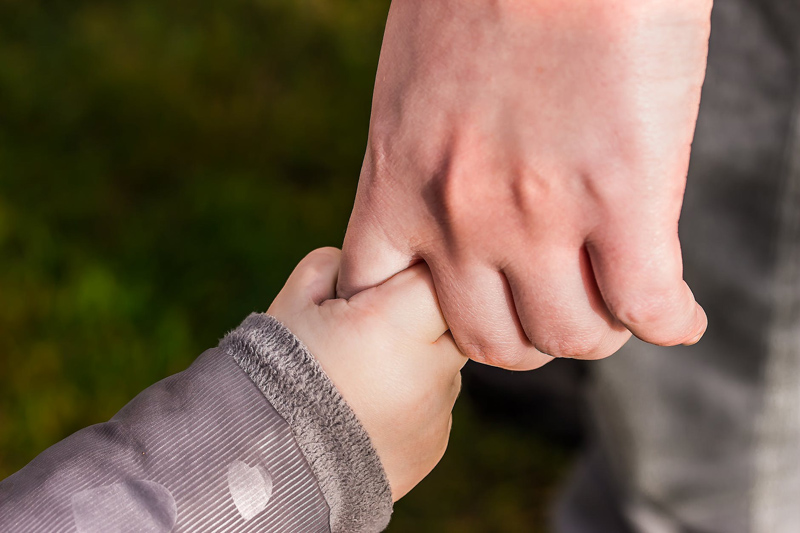 It is rare enough to still be newsworthy when a high school student with Down syndrome is elected by his peers to be Homecoming King or Queen. For those of us who grew up in schools where we never met a person with Down syndrome before our son or daughter was born, these stories can be life changing.
When my son was a baby, I was sitting with him in a car in a parking lot near our home as the local high school's homecoming parade moved along the street in front of me. It was a gorgeous evening and the floats were wonderful. The sidewalk was full of students and families and my windows were rolled down so we experienced the full effect of music, shouting and laughter. I was searching, searching, searching the crowd for one teenager who had Down syndrome. A dozen might have passed and I would not have known, but I felt I did know. I hung my head down and cried for everything that would not be. I hid my face in the sweet crook of his neck and tried to calm down. He was having nothing of this! He wiggled and gurgled and then fussed until he could see the people moving in the dark again. He made me laugh.
Many years later when his sister was in high school, he came along to pick her up after she and her classmates finished working on their year's homecoming float. There were a few last minute items to take care of so he naturally joined right in. Two years later when he arrived at our neighborhood high school, we arrived early to see how his year's float looked while his sister and her friends worked on their entry.
It turned out that some of his dear friends from mainstream kindergarten were working on the homecoming float committee, and others knew him from the first few weeks of school. As they were preparing to pull away, some students were asked not to ride because there was a limit imposed by the administration for safety reasons. But at the last minute, there was room for one more, and there went my son to sit in the middle of the scene all the way to the stadium.
The next year, my son attended an after-school meeting for homecoming float planning. They had already met once or twice and decided that the theme for their year would be The Wizard of Oz. As luck would have it, the costume designer for my son's acting troupe had a full set of WoZ costumes from a production a year earlier. Not only did the kids create a wonderful float scene, the students in the costumes he borrowed for them rode on the float. My son wore the lion costume and roared all along the parade route.
When we walked into the bleachers afterward for the game, from several groups who had already arrived, I heard them call his name. "Come sit here! Come sit here with us!" There was room for one more everywhere we looked. He decided where he wanted to be, and sat down with friends. I was looking for a place nearby, but they made a place for me there, too. That was a wonderful homecoming for me.
Browse at your local party stores, department stores or online retailers for items like
floral sheeting for parade floats
or
artificial turf animals
. Of course there are also wonderful books about individuals with Down syndrome who have grown up included and make a huge positive difference in their communities!
Students with Down syndrome crowned homecoming queen, king at West Orange High
King Travjuan "Bubba" Hunter and Queen Semone Adkins
https://www.orlandosentinel.com/features/os-down-syndrome-homecoming-couple-20131011,0,7624157,full.story
4 Things You Should Ask Yourself Before Sharing "Inspirational" Disability Stories On Social Media
https://www.ravishly.com/2016/04/18/4-things-you-should-ask-yourself-sharing-inspiration-porn-social-media
Michigan: Troy Athens HS elects homecoming court that inspires
Allie Hayes, Sam Bright
https://www.wxyz.com/dpp/news/region/oakland_county/troy-athens-high-school-students-elected-a-homecoming-court-that--inspires
Clemens High School student with Down Syndrome crowned homecoming queen
Cristina Maria Kazmierczak
https://ksat.tv/1duBOOU
Student with Down syndrome crowned West Genesee homecoming king
New York: Andrew Bowman West Genesee High School
https://www.syracuse.com/news/index.ssf/2013/10/west_genesee_down_syndrome_homecoming.html
Ohio: Westlake High School students with Down syndrome crowned homecoming king and queen
Jacob Cox Holly Thomas
https://www.turnto23.com/news/us-world/ohio-high-students-with-down-syndrome-crowned-homecoming-king-and-queen-092113
Detroit: Rochester HS elects Emily Jacobs homecoming queen
https://rochester.patch.com/groups/goodnews/p/emily-jacobs-named-rochesters-homecoming-queen
Eastern Alamance High School - Betsy McSparin
Homecoming queen wins the praise of her peers
https://www.thetimesnews.com/news/top-news/real-people-homecoming-queen-wins-the-praise-of-her-peers-1.34260
The opposite of Down: Homecoming queen Jessica Giddens makes history
https://tinyurl.com/bf5q776
https://chronicle.augusta.com/opinion/joe-hotchkiss-columns/2012-11-04/opposite-down-homecoming-queen-makes-history
Jessica Giddens, Lakeside homecoming queen with disability says crown 'means the world to her'
https://tinyurl.com/8sqdxmc
https://www.wrdw.com/home/headlines/Disabled-Lakeside-homecoming-queen-says-crown-means-the-world-to-her-176328671.html
Austin Igo and Madeline Braley
https://ow.ly/eOGfQ
Pair with Down syndrome crowned as Plano West's homecoming king and queen | Dallas-Fort Worth
https://www.dallasnews.com/news/community-news/plano/headlines/20121026-pair-with-down-syndrome-crowned-as-plano-west-s-homecoming-king-and-queen.ece
Homecoming votes reflect a new era
The Kansas City Star
https://joco913.com/news/homecoming-votes-reflect-a-new-era/
Anyssa Donahue - Tahoma High School fairy tale story
https://www.king5.com/video/featured-videos/Tahoma-High-school-gives-special-honor-to-special-girl-174292301.html
Homecoming Court
https://tahomahigh.com/
Ivan Mendoza to be crowned homecoming king
https://www.fox5sandiego.com/news/kswb-ivan-mendoza-senior-becomes-only-king-on-homecoming-ballot-20121011,0,1794268.story
Allyssa Brubeck, Homecoming Queen, Is First Girl With Down Syndrome To Wear School's Crown
https://www.huffingtonpost.com/2012/09/24/allyssa-brubeck-homecoming-queen-down-syndrome_n_1909712.html
Westwood H.S. Homecoming King Brent Davis breaks down barriers
https://www.kvue.com/home/Homecoming-King-breaks-down-barriers-169868456.html
17-year-old Sarah Greene Surprised with Homecoming Crown
https://fox8.com/2012/09/18/special-needs-student-suprised-with-homecoming-nomination/
https://fox8.com/2012/09/21/student-surprised-with-homecoming-queen-title/
Michigan homecoming king just happens to have Down syndrome
Students pick Mike Bogumil for top honor
https://www.lansingstatejournal.com/article/20120928/NEWS01/309280044/Michigan-homecoming-king-just-happens-Down-syndrome
Gull Lake students vote Alex Milan as homecoming queen
https://www.mlive.com/news/kalamazoo/index.ssf/2012/10/gull_lake_students_vote_downs.html
Students Rally Behind Alex Milan for Homecoming Queen
https://www.wwmt.com/shared/newsroom/top-stories/stories/wwmt_students-rally-behind-girl-down-syndrome-homecoming-queen-4854.shtml
Down syndrome student named homecoming king
Michael Holton - South Effingham High School
https://www.thecoastalsource.com/news/local/story/Down-syndrome-student-named-homecoming-king/8PtX18QSrkanxFyaSvgYJA.cspx
Vickroy: Homecoming crown for Jasmine Rivera, who has Down syndrome
https://southtownstar.suntimes.com/photos/galleries/15577710-417/vickroy-homecoming-crown-for-down-syndrome-girl.html
Cocoa Bonometti -> National Down Syndrome Congress on Facebook
"Our 17 year old in his homecoming parade! He has been in the drumline for 3 years and is a junior this year. He's been included since preschool. ..."
https://www.facebook.com/photo.php?fbid=4062752922318&set=o.57836810804&type=1&theater
One last hoorah - Leavenworth, KS - The Leavenworth Times
Leavenworth football's First Downs for Down Syndrome program.
https://www.leavenworthtimes.com/article/20121025/SPORTS/121029314
Homecoming couple continue to inspire
https://ow.ly/gs1SL
https://articles.chicagotribune.com/2012-12-29/news/ct-met-krissy-and-tom-20121229_1_gym-class-geneva-high-school-student-council
You Should Also Read:
Teens and Pre-Teens with Down Syndrome
Melissa Riggio Made a Difference
Child Models with Down Syndrome Raise Awareness


Related Articles
Editor's Picks Articles
Top Ten Articles
Previous Features
Site Map



Follow @DownSynAdvocacy
Tweet





Content copyright © 2022 by Pamela Wilson. All rights reserved.
This content was written by Pamela Wilson. If you wish to use this content in any manner, you need written permission. Contact Pamela Wilson for details.