Foods that Stop Hot Flashes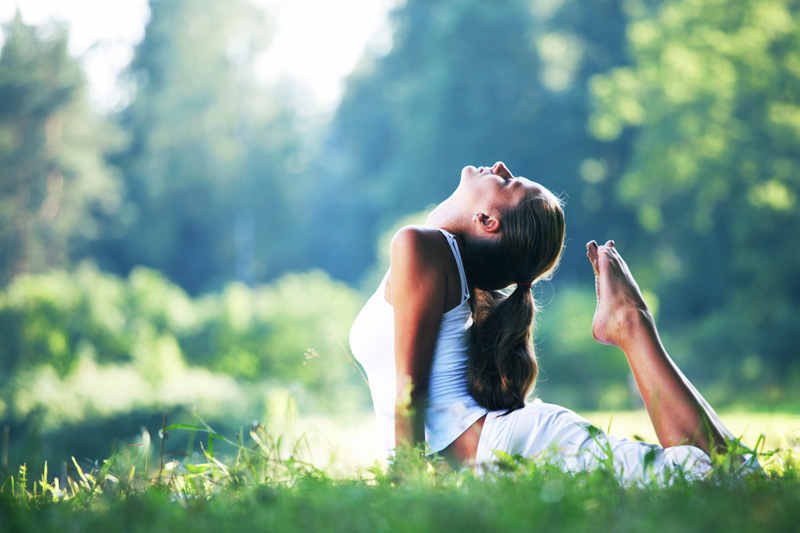 Food is truly the key to so many changes in our lives. In the case of the hot flashes many women experience during menopause, adding certain foods to their diet can have significant effects on whether they experience them at all. In a previous
article
, I talked about foods to avoid, and in this article I'll point out ones to replace them with.
Soy
. Soy is actually quite controversial in whether it is a benefit or a detriment to the diet. There are compelling arguments on both sides of the debate, however the fact that soy contains plant estrogens very similar to the body's estrogen can't be denied. This is what makes eating more soy an alluring idea for women experiencing hot flashes. These phytoestrogens replace the soy that the body is losing during menopause, thus relieving menopausal symptoms including hot flashes. My suggestion would be to eat more soy in it's most familiar forms such as tofu, soy nuts, tempeh, and miso. Mimicking the forms of soy used most by cultures who have historically eaten soy (Asian cultures for instance) is a good way to begin working it into your diet without going overboard. Also, be sure your sources are organic to avoid any problems with genetically modified and chemical-laden soy products.
Flaxseed
. Flaxseed is another food that is high in phytoestrogens. Again, these phytoestrogens help balance out the effects of the body losing estrogen through menopause.
Whole grains
. Fiber-containing foods like whole grains are very helpful in regulating estrogen dependent conditions. One way that it helps regulate hot flashes is by helping the body to maintain normal blood sugar and insulin levels. Imbalances in blood sugar (often caused by eating refined, simple carbohydrates) is a common cause of hot flashes. Other fiber-containing foods include bananas, apples, oranges, cabbage, broccoli, kale and other fruits and vegetables.
Vitamin B Rich foods
. Foods rich in the B vitamins are very helpful in reducing menopausal symptoms like hot flashes. The reason for this is because these vitamins are a part of the mechanism that regulates the balance of estrogen and progesterone within the body. When this balance is maintain, hot flashes are much less likely. Bananas, eggs, fish, and beans are four foods that are generally healthy for you and contain good amounts of the B vitamins.
Incorporating these foods won't be hard and I'm sure that many of them are already a part of your diet. Start by replacing one item at a time from your food journal list of 'not so great'(see the
previous article
). Before you know it, you'll be eating more of these foods and experiencing far fewer hot flashes! It's just that easy :-).
You Should Also Read:
Top Remedy for Hot Flashes
Healing Fibroids with Spices
Weeds for Health


Related Articles
Editor's Picks Articles
Top Ten Articles
Previous Features
Site Map



Follow @etniqminerals
Tweet



Content copyright © 2023 by Leah R. Patterson. All rights reserved.
This content was written by Leah R. Patterson. If you wish to use this content in any manner, you need written permission. Contact Leah R. Patterson for details.