Good Health Habits and Food Safety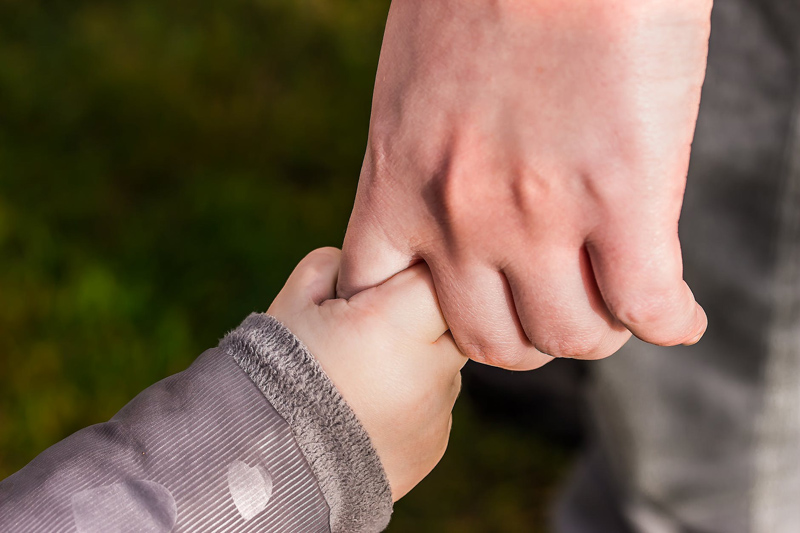 During infancy and early childhood, parents can find warnings about the best ways to avoid injuries from choking: bumping heads; sharp objects; baths and buckets; falling down stairs; balloons, strings or drapery cords; hot water and hot stoves; or escaping through unlocked doors.
It becomes obvious that we must change our own behaviors to reduce the risks our children face when they are young. We begin to 'childproof' our homes before we bring our babies home. We learn what is appropriate to feed them at different ages and stages.
We make certain that their bottles and baths are a comfortable temperature and that their first finger foods and snacks are the least risky shape, size and consistency. We learn that leaving bottles in cribs can cause choking, tooth decay and ear infections. We know that they need constant adult supervision because we do not know where their natural curiosity and complete lack of impulse control will take them. They do not know they lack the experience, strength, or instinct to save themselves from a dangerous situation.
When a child is diagnosed with a developmental delay or has a physical disability, we research simple accommodations and options for them to learn adaptive self-help skills along with the regular ones. We teach them to wash and dry their hands; to brush their teeth; to gently blow their noses and to communicate their toileting needs and tend to their bathroom responsibilities.
Shopping for child safety items, we may find outlet plugs, cabinet latches and corner guards; furniture latches and wall straps; stove knob covers; alarms and short range baby locators. Unfortunately, it is rare to find hand-washing or food safety warnings in articles and lists supporting child safety.
Practicing appropriate cleanliness and disinfection habits, and being aware of food safety rules is important for all children, but even more for those with disabilities, chronic health conditions or reduced immune response. School staff, extended family and other caregivers may be unaware of health and safety issues unless there is a food allergy or sensitivity, diabetes or other health condition in the family. Studies have shown that having children in childcare, preschool and primary grades regularly wash their hands reduces the incidence of absence due to illness by 30% to 67%. The use of alcohol-based or alcohol-free hand sanitizers has shown similar effectiveness in high schools and colleges.
Public health officials promote hand washing and flu shots for the general population to reduce the risk and severity of year flu epidemics. They have found that there is a greater risk of death from flu among individuals with developmental disabilities or chronic health conditions. My son has Down syndrome and Type One Diabetes, so it is very important to me that those in our community wash their hands and get flu shots to reduce the risk to him.
I also support food safety education for parents. Babies and vulnerable children are at greater risk of serious illness from food borne illness or spoiled food. Families who rely on childcare and school with no one at home to care for a sick child may feel they have no choice but to send their son or daughter to daycare or school while they are ill. This can have a devastating effect on other children.
Twenty years ago, a heart-breaking e. coli outbreak traced to a fast food chain resulted in serious illness for 623 individuals and the death of four children, including a precious 16 month old, Riley Detweiler, who had never had a hamburger in his life. At that time very little was known among families about how e. coli can spread from an infected person, or that simple hand washing can prevent it passing from child to child, or person to person. The parents of young Riley took on the mission of spreading this information, to avoid the heartbreak they experience from happening to any other family.
Browse at your public library, local bookstore or online retailer for books like:
Keeping Your Child Healthy in a Germ-Filled World: A Guide for Parents - A Johns Hopkins Press Health Book(
or
Poisoned: The True Story of the Deadly E. Coli Outbreak That Changed the Way Americans Eat
or
Child Safety Items, like the Mommy I'm Here Teddy Bear Remote Child Locator
Food Safety News: E. coli Outbreak - Riley Detwiler's Story
https://www.foodsafetynews.com/2013/01/jack-in-the-box-riley-detwilers-story/
20 years after E.coli outbreak, Riley Detwiler's father is still fighting for reforms
https://www.king5.com/health/20-years-later-Fatal-Ecoli-outbreak-that-killed-4-sickened-hundreds-188775881.html
Norovirus leading cause of intestinal disorders in kids
https://www.cnn.com/2013/03/22/health/norovirus-intestinal-disorders-time/index.html
Study raises caution about high doses of supplements
https://ayl.lv/ZqH
https://www.fhcrc.org/en/news/center-news/2014/02/vitamin-e-selenium-prostate-cancer-risk.html
You Should Also Read:
Child Safety - Pills, Purses, and Suitcases
Car Safety Issues
Preparing for Emergencies with Children


Related Articles
Editor's Picks Articles
Top Ten Articles
Previous Features
Site Map



Follow @DownSynAdvocacy
Tweet





Content copyright © 2022 by Pamela Wilson. All rights reserved.
This content was written by Pamela Wilson. If you wish to use this content in any manner, you need written permission. Contact Pamela Wilson for details.