Getting Started - Models with Down Syndrome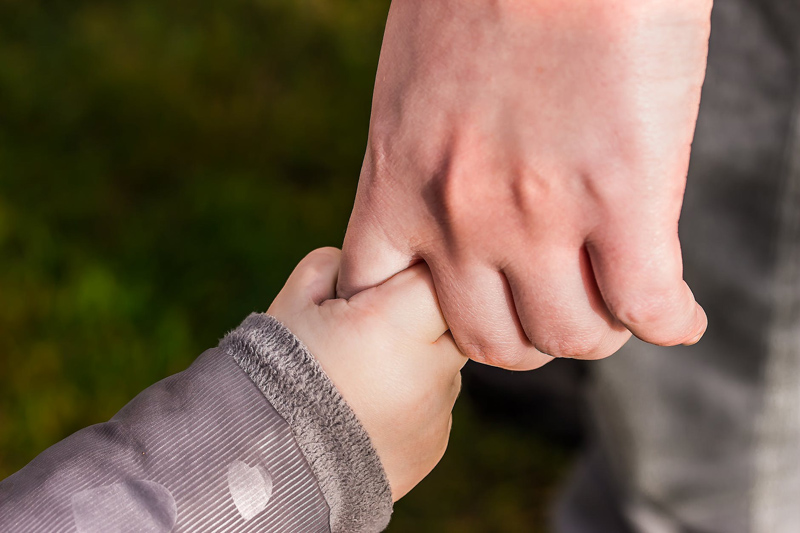 A delightful development in catalogs and other advertising media has been the discovery of talented models of all ages and races who also express the diversity of our communities by having Down syndrome. Encouraging representation of people with disabilities in the media has been an advocacy goal for many years. More recently, children and teens with Down syndrome have begun appearing in ads without comments or publicity advertising their appearance.
Although there may be even less racial diversity among models with Down syndrome compared to the general population of models working in advertising, there are greater opportunities for all children and teens due to agencies like DSiAM - Down Syndrome in Arts and Media - in Los Angeles. Families from across the country respond to DSiAM when messages are shared via local support and advocacy groups about opportunities in their area, or they may contact DSiAM for information and support when their child is offered modeling work or auditions.
Some babies and toddlers featured in advertising have parents or family friends who are talented photographers, who design clothes, or work in related businesses. Excellent photographers may discover talent when a local Down syndrome organization decides to publish an awareness or fund-raising calendar, brochure, or other publication. Our babies are adorable, and our older sons and daughters who have Down syndrome are attractive, vibrant people who can easily turn their talents to marketing clothes, toys and other products.
Families invest a great deal of time and effort when a child or teen works as a model, and a catalog shoot or other modeling job can be taxing on the child even if everything goes as planned. Parents can prepare themselves by networking via DSiAM or reading about other families' experiences.
Children and teens who are interested in being models may prepare by learning the basics at a local parks department class or community theater, or there may be an agency that offers classes and support. It is important to be aware that there are businesses who prey upon mainstream children and their families, offering classes and even representation at high cost with no benefits. No matter how professional or persuasive the salesman, there is no guarantee that the staff, office manager, instructor, or photographer are trustworthy individuals. This is also true at reputable businesses where a predatory individual can take advantage of children in vulnerable situations. If you feel uneasy about a situation, person, or have safety concerns about a physical location or activity, don't hesitate to protect your child.
Giving a child practice posing and working with props can be as easy as booking a photography chain or department store photography session from stores that offer low price packages (with the hope that parents will want to buy every shot). Small businesses that do graduation photos or photographers just starting out who want to build portfolios for their Facebook pages may offer less expensive packages during their slow season.
Children with Down syndrome, like their siblings and mainstream peers, may behave quite differently for professional photographers who have experience working with children. Many factors can influence a child's mood once they are rested, fed, groomed, dressed, and delivered. The novelty of a staged set and a professional photographer's directions can bring out unexpected poise and cooperation, and first timers can behave as though they were seasoned professionals. Children with Down syndrome have impressed us for generations by rising to higher expectations. Also, mainstream children in the long history of child models have probably left only happy surprises for photographers working for the first time with toddlers to teens with Down syndrome.
Browse at your local bookstore, public library or online retailer for books like
Show Biz Bible: The authoritative book on Modeling & Acting
or
Lights, Camera...You!: Make money doing TV commercials in Los Angeles or Any Town, U.S.A.
. While books may have interesting stories and a great deal of anecdotal information, it is more important to keep your child's best interests at heart, and to establish relationships with trustworthy individuals for positive experiences.
Mom aims to change face of kids' advertising
https://www.chicagotribune.com/news/local/ct-special-needs-kids-in-advertisements-met-20140323,0,4115994,full.story
How my daughter became Wet Seal's first model with Down syndrome
https://jezebel.com/how-my-daughter-became-wet-seals-first-model-with-down-1441114081
https://bit.ly/1gaZhUI
Pioneers for Children with Down's Syndrome
https://www.downssideup.com/2012/09/pioneers-with-downs-syndrome.html
Model Natty
https://www.downssideup.com/p/natty-g-model-with-downs-syndrome.html
Why My Son Julius is Different
https://ninem.sn/8m8WSXW
https://aww.ninemsn.com.au/family/parenting/8699258/why-my-son-is-different
Teen with Down Syndrome stars in Wet Seal campaign
https://www.today.com/style/teen-down-syndrome-stars-wet-seal-campaign-4B11194690
Mini and Mum: Mini Model
https://miniandmum.blogspot.ie/2013/09/mini-model.html
Valentina Guerrero, baby with Down syndrome on the cover of People Magazine
https://www.babble.com/babble-voices/living-and-loving-with-down-syndrome-eliana-tardio/valentina-guerrero-baby-with-down-syndrome-on-the-cover-of-people-magazine/
Valentina Guerrero, 10-Month-Old With Down Syndrome, Will Be The Face Of Dolores Cortés' Kids Swimwear Line
https://owl.li/cFJdy
https://www.huffingtonpost.com/2012/07/24/valentina-guerrero-10-mon_n_1698215.html
Beautiful girl with Down syndrome has her own line of clothes https://latinzine.msn.com/lifestyle/valentina-guerrero-a-special-little-girl-with-a-big-mission?page=0
4-Year-Old With Down Syndrome Stars in Marks & Spencer's Christmas Campaign Seb White brings holiday cheer
https://ow.ly/g9cAz
https://www.adweek.com/adfreak/4-year-old-down-syndrome-stars-marks-spencers-christmas-campaign-145956
The Future's Rosy
STOP PRESS! Child model found drinking
https://www.thefuturesrosie.com/2013/03/stop-press-model-found-drinking.html
Child model with Down syndrome inspires thousands
https://bit.ly/xGzU4c
https://dailynightly.nbcnews.com/_news/2012/01/16/10168449-child-model-with-down-syndrome-inspires-thousands
Models of Diversity - MOD
Kelly Knox
https://abilitymagazine.com/Models-Diversity.html
You Should Also Read:
Child Models with Down Syndrome Raise Awareness
TV Actors Who Have Down Syndrome
Down Syndrome and the Acting Gene


Related Articles
Editor's Picks Articles
Top Ten Articles
Previous Features
Site Map



Follow @DownSynAdvocacy
Tweet





Content copyright © 2022 by Pamela Wilson. All rights reserved.
This content was written by Pamela Wilson. If you wish to use this content in any manner, you need written permission. Contact Pamela Wilson for details.