Child Models with Down Syndrome Raise Awareness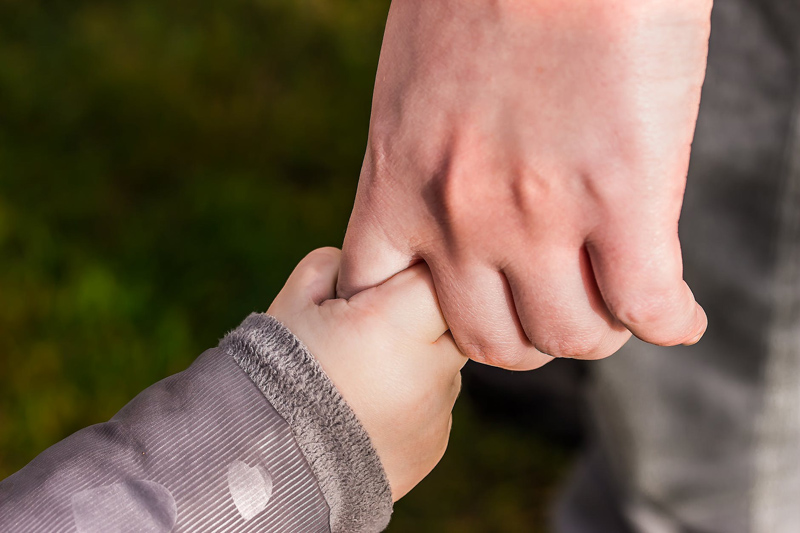 Young models with Down syndrome who appear in catalogs and newspaper ads contribute beautifully to building more inclusive environments in our communities and schools. Babies with Down syndrome are born into families of all races and cultures and are among the most attractive children in their families. Their congenial personalities and expressive faces are made for photography sessions, but it can be a big commitment for the whole family to pursue a modeling career.
Babies and children with Down syndrome who are too young to make speeches and interview lawmakers can have a tremendous impact on awareness and advocacy just by growing up in public with their mainstream peers, brothers and sisters. It's only natural that they are seen in advertisements for fashion, toys and educational products. It's about time the general population is aware that kids with Down syndrome are beautiful rascals much more alike than different from their mainstream peers.
Local and national businesses show their true support for individuals with Down syndrome and their families by recognizing all of us as customers and community partners. When a baby or young child is selected to represent the diversity within the disability community, a message is sent to all our families, neighbors and friends that our sons and daughters are valued and appreciated as individuals.
Being a model usually means that a child is working and earning income. They are protected by the same or similar laws as actors and families appreciate advice and support of other parents who have supported models and actors who are working for a living. Many professional child models and actors employ agents or agencies to avoid exploitation of their work or other accomplishments in sports, music or other arts. Parents can seek the advice of these professionals to protect the best interests of their children.
Nothing that models earn equals the value of their contribution to the confidence and sense of well-being of parents of new babies and young children who find their role models in everyday places. Before their little ones are grown up enough to show them signs of their true potential, they can see older children, teens and adults with Down syndrome who are living good lives and following their dreams.
In the early 90s there was a model with Down syndrome we knew in a Nordstrom newspaper ad and catalog around the same time I was contacted to call moms of several new babies born with DS. It made such a difference to those families – and me, too – to know a quality store like Nordstrom recognized the potential and attractiveness of our children. Nothing I said compared to seeing the models with Down syndrome in the ads and catalogs we held in our hands.
My son has been a big fan of Nordstrom (and vice versa) from his early days when store employees at their local stores would make over him whenever my family shopped there. They have always had the most knowledgeable sales people in their shoe departments and we never missed their children's shoe sales. Both he and his sister benefitted from that! Of course, those sales happily coincided with the adult shoe sale.
My son especially loved taking a break at Nordstrom cafes, especially in his teen years when his sister and her friends would shop while we stopped for a cup of coffee and one of their amazing macaroons. Most of the time he would have already put in an hour or two helping his sister shop and browsing the racks for boys and men. He has looked forward to getting a job since he was eight years old so he could buy his own clothes.
I cannot fail to mention that company has sponsored the Nordstrom Beat the Bridge to Beat Diabetes event that benefits the Juvenile Diabetes Research Foundation since the year he was born. I know Nordstrom employees put in a lot of volunteer time for Beat the Bridge, too. He developed diabetes when he was seven years old and that was a fairly scary transition for him to make. It was so good for all of us to find a friendly name attached to his new life with diabetes; I believe he still has a t-shirt we picked up at the store that he has kept all these years because of course they made a big production out of his participation.
We always had to walk over to the men's fragrance department because he felt especially welcome there. I don't know why I am writing in the past tense here – he is always up for a trip to Nordstrom. The most recent time his sister and I were were shopping and had a nice lunch in the cafe, I reminded her of these same stories. I was searching through the archives of the down-syn list earlier and found a message I wrote in 1994: "a local store here, Nordstrom, features models with DS" – with no mention at all of the macaroons. Then as now, a dessert would be my most frequent purchase. It puzzles me that I did not suggest a modeling career for either of my children; perhaps I sensed that we would all be working hard if I had explored those opportunities. I am grateful that other families have filled the gap.
Browse at your local bookstore, public library or online retailer for books about
modeling experiences for children
.
Mom aims to change face of kids' advertising
https://www.chicagotribune.com/news/local/ct-special-needs-kids-in-advertisements-met-20140323,0,4115994,full.story
Jack's modelling taught me Down's is not the end of his world ...it's the start of a new one
https://www.thesun.co.uk/sol/homepage/woman/4814519/Meet-the-Downs-Syndrome-child-models.html
Mum of Seb, Marks & Spencer child model with
Down's syndrome reveals her initial grief at
diagnosis - and why attitudes should change
https://tinyurl.com/8wltbwx
"Even now I would give anything to hold him as a
newborn baby for just 10 minutes feeling the way I
do now instead of how I was."
https://www.mirror.co.uk/news/real-life-stories/mum-of-marks--spencer-downs-1351909
DSiAM Talent Fact Sheet for actors and models
https://www.dsiam.org/pdf/FactSheet_120214.pdf
Leyla Davila, Brockport girl with Down syndrome in major ad campaign https://www.democratandchronicle.com/article/20121021/LIVING/310210005/Brockport-girl-Down-syndrome-major-ad-campaign
UK: Daily Mail
Smile that melts misconceptions: How Taya, who was born with
Down's syndrome, became darling of the modelling world
Taya Kennedy
https://tinyurl.com/cx27u9k
USA: NBC Nightly News
Ryan Langston, child model with Down syndrome, takes Ad world by storm
https://www.youtube.com/watch?v=lgS8FGe9vQ4
Child model with Down syndrome inspires thousands
Ryan Langston, 6
https://video.msnbc.msn.com/nightly-news/46017442
Pioneers for Children with Down's Syndrome
https://www.downssideup.com/2012/09/pioneers-with-downs-syndrome.html
Model Natty
https://www.downssideup.com/p/natty-g-model-with-downs-syndrome.html
Why My Son Julius is Different
https://ninem.sn/8m8WSXW
https://aww.ninemsn.com.au/family/parenting/8699258/why-my-son-is-different
Mini and Mum: Mini Model
https://miniandmum.blogspot.ie/2013/09/mini-model.html
Valentina Guerrero, baby with Down syndrome on the cover of People Magazine
https://www.babble.com/babble-voices/living-and-loving-with-down-syndrome-eliana-tardio/valentina-guerrero-baby-with-down-syndrome-on-the-cover-of-people-magazine/
Valentina Guerrero, 10-Month-Old With Down Syndrome, Will Be The Face Of Dolores Cortés' Kids Swimwear Line
https://owl.li/cFJdy
https://www.huffingtonpost.com/2012/07/24/valentina-guerrero-10-mon_n_1698215.html
4-Year-Old With Down Syndrome Stars in Marks & Spencer's Christmas Campaign Seb White brings holiday cheer
https://ow.ly/g9cAz
https://www.adweek.com/adfreak/4-year-old-down-syndrome-stars-marks-spencers-christmas-campaign-145956
The Future's Rosy
STOP PRESS! Child model found drinking
https://www.thefuturesrosie.com/2013/03/stop-press-model-found-drinking.html
Child model with Down syndrome inspires thousands
https://bit.ly/xGzU4c
https://dailynightly.nbcnews.com/_news/2012/01/16/10168449-child-model-with-down-syndrome-inspires-thousands
UK: Model behaviour: Five-year-old girl with Down's Syndrome becomes child model
Natalie Goleniowski
https://www.parentdish.co.uk/2012/02/29/model-behaviour-5-year-old-girl-with-down-s-syndrome-becomes-child-model-natalie-Goleniowski/
Frugi Organic Cotton Clothes
https://tinyurl.com/8ynrecl
Kids with Down syndrome take on ad world
Matthew Mammano, 11; Amanda Russo, 9
Boston Herald archive:
https://tinyurl.com/7hhp3bk
Discussion on the Down-syn list serv
https://tinyurl.com/7lm9m98
Models of Diversity - MOD
Kelly Knox
https://abilitymagazine.com/Models-Diversity.html
Nine Myths About Raising a Baby with Down Syndrome
https://www.fudgebananaswirl.com/9-myths-about-raising-a-baby-with-down-syndrome
Down Syndrome:
Shifting Perspectives at the Dublin Arts Council
https://www.youtube.com/watch?v=TQ61vJdqyWw
See the latest models in Target ads at the Children with Special Needs Facebook page
https://www.facebook.com/pages/Children-with-Special-Needs-at-Bellaonline/232298623459587
Reid Foreman in Target Ad May 2012
https://tinyurl.com/6yzccny
See links to stories about models with Down syndrome at our CwSN Twitter page:
https://twitter.com/DownSynAdvocacy
You Should Also Read:
Young Adults with Down Syndrome Inspire New Moms
Getting Started - Child Models with Disabilities
TV Actors Who Have Down Syndrome


Related Articles
Editor's Picks Articles
Top Ten Articles
Previous Features
Site Map



Follow @DownSynAdvocacy
Tweet





Content copyright © 2023 by Pamela Wilson. All rights reserved.
This content was written by Pamela Wilson. If you wish to use this content in any manner, you need written permission. Contact Pamela Wilson for details.