Potatoes with Poblano Chillies and Chorizo Recipe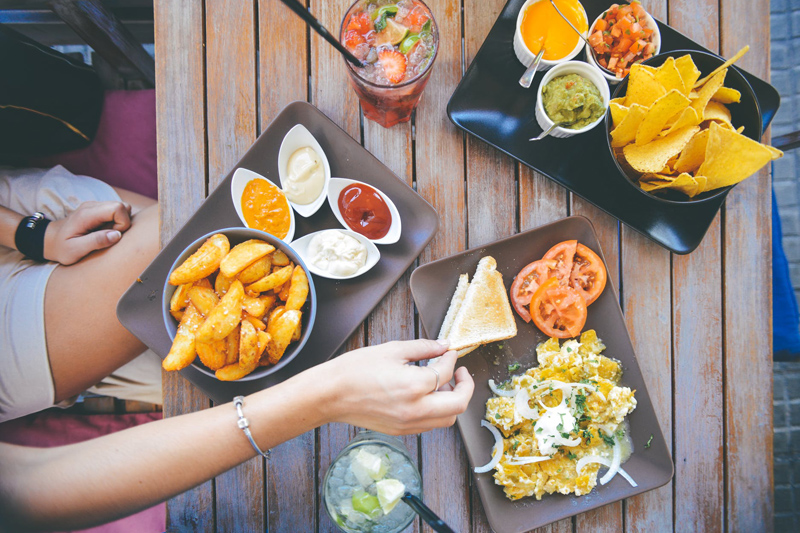 An English reader has kindly sent me some of the fresh poblano chillies which he grows in his poly-tunnel and I am utterly thrilled as I always have great difficulty sourcing them – chiles poblanos are such an essential ingredient in the Mexican kitchen! I love cooking with them – and I have never yet come across them served raw – as their gentle heat and faint bitterness brings back many wonderful culinary memories. Deciding exactly what to make them into was a challenge, as there are numerous possibilities. I was very tempted to cook them in cream – rajas con crema – but in the end I opted for the recipe below, where they are combined with very Mesoamerican potatoes and very post-Hispanic chorizo into a deeply savoury and robust side dish to accompany a mole perhaps, or a herb and spice roasted chicken, grilled fish or fried eggs. Alternatively, the mixture is very popular as a filling for tacos, quesadillas and enchiladas or a topping for tostadas.
Chile Poblano © Philip Hood
Poblano chillies need to be peeled by briefly applying heat to the exterior so that the skin can be stripped off easily. They are not fleshy like a bell pepper, and therefore care needs to be taken not to overcook them at this stage as they will become mushy. My preferred method is to hold them over a gas flame until they are blistered and blackened all over; a blow torch, widely available in kitchen and hardware shops, works equally well although it takes longer; and in the absence of a torch or gas, use an electric grill, but be sure to place the chillies as close to the heat as possible so that the whole process is fairly quick – and watch them like a hawk, turning them as soon as the skin is loose.
Strips of peeled, cooked chillies are known as rajas which translates as gash or crack, or in gastronomic terms, slices – all of which rather fail to convey the lack of sophistication and earthiness, as well as the magic. The blistering and blackening of the skin impart a haunting smokiness, the texture is velvety and soft and the flavours lively as well as warm and comforting.
If you cannot source poblano chillies, substitute green bell peppers but cook them for longer. And if like me you are not madly keen on the flavour of the very traditional lard in Mexican cooking, duck and goose fat work just as well.
Potatoes with Poblano Chillies and Chorizo – Papas con Rajas y Chorizo
Serves 2 as a main course, 4 as a side dish
150 g/6 oz poblano chillies
500 g/18 oz potatoes, unpeeled, cut into chunks
60 ml/4 tbsp duck or goose fat, lard or olive oil
175 g/7 oz red onions, peeled and sliced
2 garlic cloves, peeled and sliced
60 g/2 oz cooking chorizo, diced
2.5 ml/1/2 tsp chipotle chilli powder or to taste
5 ml/1 tsp dried Mexican oregano
75 g/3 oz strong Cheddar style cheese, coarsely grated
Sea salt and freshly ground black pepper
Hold the chillies over a gas flame - metal tongs are useful here! – turning them regularly until the skin is blistered and blackened in places. Put them in a bowl, cover with a dry tea towel and leave them to cool. Strip off the skin, remove the stem and seeds and cut into strips about 1 cm/1/2 in wide.
Steam the potatoes until tender, about twenty minutes.
Heat the duck fat in a large non-stick frying pan, add the potatoes, and cook over low heat, stirring regularly, until they start to colour. Mix in the onions and garlic and continue to cook until they are soft and wilted and the potatoes are crusty and golden. Stir in the chilli strips, chorizo, chipotle, oregano and some seasoning. Turn the heat up to medium and stir-fry it all for a further 5 minutes to cook the chorizo. Check the seasoning, keeping it just slightly on the bland side as the cheese is salty.
Transfer to a warm serving dish and sprinkle with the grated cheese.
Serve immediately.
Buén provecho!
| | |
| --- | --- |
| Chilli and Chocolate Stars of the Mexican Cocina by Isabel Hood is available from Amazon.co.uk | Just The Two of Us Entertaining Each Other by Isabel Hood is available from Amazon.com and Amazon.co.uk |
You Should Also Read:
The Chillies of Mexico - El Poblano
Chilli - Dynamite in the Kitchen
The Chillies of Mexico - El Chipotle


Related Articles
Editor's Picks Articles
Top Ten Articles
Previous Features
Site Map





Content copyright © 2022 by Isabel Hood. All rights reserved.
This content was written by Isabel Hood. If you wish to use this content in any manner, you need written permission. Contact Mickey Marquez for details.