The Chillies of Mexico - El Chipotle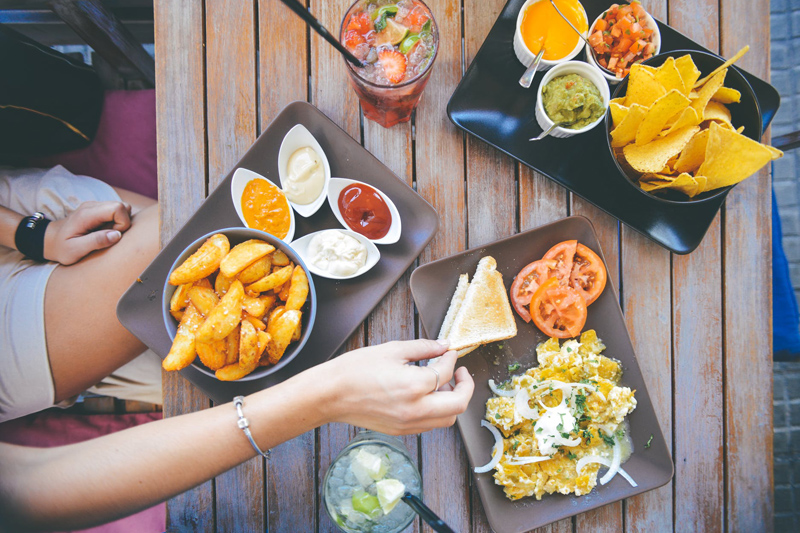 The smooth and glossy jalapeño chilli loses much of its looks when it is transformed into one of Mexico's most popular and widely used dried chillies, the chipotle, but its flavour, far from deteriorating, thrives on this transformation and goes from green and grassy to voluptuously smoky, almost sweet, with distinct undertones of chocolate and tobacco and a mellow fieriness which develops steadily and lingers on the tongue.
In order to become a chipotle, the jalapeño must first be left on the vine to reach proper bright red maturity before being smoked over wood until it is wizened and brown. While chillies were typically dried in the sun in pre-Hispanic times, the jalapeño's thick flesh tended to rot if just left in the open air and smoking it over a wood fire for several days became the traditional way of processing it. The name itself, chipotle, is derived from the Aztec Náhuatl language, in which it was referred to as "chilpoctli", poctli meaning smoke, although I have also come across the name in a reversed form, as "pochilli".
Meco y Morita © Philip Hood
While the smoke-dried jalapeño is widely known simply as chipotle in Mexico and commonly notches up 7/10 on the heat scale, it actually comes in three specific forms, and different terms are used for each one in some regions. The "chipotle meco" is the largest, with a dull, light brown skin, a sweet smokiness and a rounded, mellow heat. The "chipotle mora" is cranberry-coloured – "mora" is Spanish for blackberry – with a bit of shine to its skin and a more assertively hot and smoky flavour. And lastly, the "chipotle morita", ie little blackberry, which is identical to the mora in all but size as it is the end of the crop in the jalapeño field and picked as the season comes to a finish. As for names, it can also be called "chile ahumado", smoked chilli, "chile típico", typical chilli, or "chile seco" or dried chilli in the Veracruz area, which can of course be confusing as there are many other dried chillies.
The chipotle can be stuffed, as well as pickled in vinegar and served as a condiment or relish, but its most common role is perhaps that of a seasoning, either as a chilli powder, or rehydrated and blended into a purée; for me, however, its most convenient form is the famous "chipotles en adobo" or "chipotles adobados", where mora or morita chillies are typically cooked down with tomatoes, onions, garlic, herbs and spices into a thick, intensely savoury and pungent paste which lasts almost indefinitely in the refrigerator and can be added to countless dishes – and although chipotles adobados are not difficult to make at home, they are also available in jars and tins – sometimes under the name of "chipotle chilli purée" - and are an invaluable stand-by in the Mexican store cupboard; these commercial versions are of course not as good as the home-made ones but they are very handy indeed so I use them regularly.
Pambazos – Mexican chorizo and potato rolls
These particular Mexican rolls are immensely popular at this time of the year, and specifically on 15 and 16 September, when the whole country is celebrating the "Grito de la Independencia" and Independence Day. They are supposedly a speciality of the state of Veracruz, and the most common filling is chorizo and potato, although I have come across a chicken pambazo. The accompanying salsas vary but a cooked tomato salsa well spiked with chipotles adobados is my favourite. The roll needs to be soft rather than crisp as for a torta, so I generally use a hamburger bun. By the way, do not be tempted to discard the chorizo fat, as it is essential to the overall flavour of the pambazo.
Makes 4 pambazos
For the sauce:-
500 g/18 oz tomatoes, halved
8 garlic cloves, unpeeled
45 ml/3 tbsp olive oil
250 g/9 oz onions, peeled and coarsely chopped
15 ml/1 tbsp chipotle chilli paste/chipotles en adobo or to taste
Sea salt and freshly ground black pepper
For the filling:-
250 g/9 oz cooking chorizo, diced
1250 g/4 1/2 oz onions, peeled and chopped
250 g/9 oz potatoes, peeled, diced and steamed until tender
5 ml/1 tsp dried Mexican oregano
Sea salt and freshly ground black pepper
4 large soft rolls
Butter, softened
2 Cos/romaine lettuce leaves, shredded
100 g/4 oz strong Cheddar cheese, grated
Sour cream
Start off with the sauce as this can be prepared well ahead of time and refrigerated or frozen - reheat before serving. Heat the grill to high. Line the grill pan with foil and place the tomato halves, cut side up, and garlic cloves on it. Grill 10 cm/4 in from the heat for about 20 minutes, until soft and slightly blackened, turning the garlic cloves over half way through. Cool, then peel the garlic and place it in a food processor with the tomatoes and any juices.
While the tomatoes are grilling, heat the olive oil in a frying pan and cook the onions until soft and golden. Add them to the food processor and process to a chunky purée. Scrape it all back into the frying pan, stir in the chipotle chilli sauce and some seasoning, and cook over medium heat for about 15 minutes, stirring often, until nice and thick.
For the filling, cook the chorizo in a dry frying pan, stirring regularly, until it starts to turn golden and has released its fat. Remove it to a plate with a slotted spoon. Add the onions to the pan and cook them in the chorizo fat until they are translucent. Stir in the potatoes, oregano and some seasoning, and continue to cook until everything starts to turn golden.
Butter the rolls and place the bottom halves on plates. Divide the filling between them, spoon over the tomato sauce and top with cheese, a spoonful of sour cream, some lettuce and the remaining bun half.
Serve immediately and provide plenty of paper napkins as it can all get a bit messy.
Buén provecho!
You Should Also Read:
The Chillies of Mexico
The chillies of Mexico - El Jalapeño
Veracruz - Camarones Enchipotlados Recipe


Related Articles
Editor's Picks Articles
Top Ten Articles
Previous Features
Site Map





Content copyright © 2023 by Isabel Hood. All rights reserved.
This content was written by Isabel Hood. If you wish to use this content in any manner, you need written permission. Contact Mickey Marquez for details.