Intervening with Abusive Mothers in Public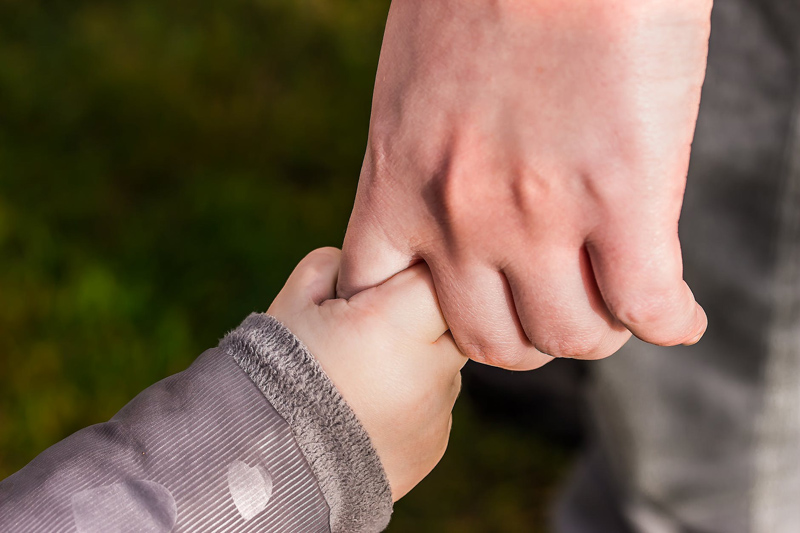 It takes time to decide what we want to accomplish when we see a mother being abusive to a small child in public. Certainly, our first priority is to protect and comfort children, but sometimes the impulse to shame and vent anger toward an abusive adult is stronger than our compassion for a family in crisis. A great deal depends on personal experience with parental stress, or just being aware of situations that may overwhelm mothers in general. Mothers of children with disabilities often experience more stress, greater responsibility, and find fewer community supports and respite opportunities.
We may take for granted that everyone else is living the best version of their lives, even when family members or close friends have complicated lives unfolding in ways they never expected. This is also true of parents in the childhood disability community who have well-organized routines and ample support and encouragement. Unless we have one-to-one contact with greater than superficial conversations, it's unusual to guess about other people's financial, health-related, marital or parenting difficulties. We may make assumptions about strangers in public who are behaving badly toward their children with even less awareness and compassion, because we assume no one we know becomes overwhelmed or behave in appalling ways.
I recently read a story about a couple with a baby, observing abusive behavior, while they were shopping in a children's clothing store. Another shopper made physical contact with her little boy sitting on the floor near the doorway, estimated to be about three years old. The father was incensed even more when she called the boy 'stupid' while continuing to smack him. They assumed the woman was the child's mother.
In this case, I believe that the woman was overwhelmed and out of control in part because the couple was behind her in line when her credit card had been denied, adding embarrassment to the inconvenience of not being able to make her purchase. Of course this does not ever excuse physical and verbal abuse. But I know from experience that patience can run thin while shopping with a three year old, even when everything goes right at the cash register.
The best way to intervene in a situation observed in the children's clothing store would have been to 'befriend' the out of control mother. His wife walking over and quietly inserting herself between the woman and the child, while saying something like "seems like you are having a very hard day today" or "everything happening at once can be overwhelming" would most likely have interrupted the behavior and started a dialog that could have given the other mother another outlet for her frustration.
It would also help give a clue as to whether the woman was indeed the child's mother, or a caregiver whose behavior must not be suspected by the child's parents. Stepping over as if sympathetic to the woman and offering her comfort would have distracted her focus off the child and allowed her an easy way out of continuing her behavior.
Another mother saying, "you must be having a hard day, as we all do, sometimes," would have worked in either situation. And in that interaction, the child would have been responsible for caregiver or mother finding a kind soul, rather than adding to her stress with condemnation for her out of control behavior. But they did nothing.
Intervening in a situation like the one described is far from intuitive. It's quite a task to show an abusive woman compassion and empathy while she is in the middle of attacking a child, but that is what I was trained to do. When I was in college, I volunteered at a community hotline for parents under stress . My friend and I were in the first and only training session where non-parents were accepted.
When other volunteers shared stories about feeling overwhelmed or even angry with their own children, I was shocked. But I continued because I felt I could intervene with friendship and compassion when parents called in, if they were worried they would neglect or abuse their children. The center was even more important to parents who had already done so. Imagine being in that position, and not knowing how to stop.
The time I spent with that organization gave me strategies and also permission to intervene with compassion and kindness in all the years following when I happened to observe stressful situations or actual abuse in public places. It was never easy.
Partly because I did not have a child of my own, I was shocked to be told that acting like a friend to an abusive mother would be the best possible resolution of a situation, as well as taking the pressure off a child for days, or even weeks. I could not imagine feeling anything but love and reverence toward a baby. There was nothing yet in my experience that could compare to the sleep deprivation, isolation, and lack of support that many new mothers experience, that may be some women's 'new normal' for years.
But the strategies that I learned at the volunteer counseling center do still work. I have sympathetically talked with a mom out of control while holding my hand between her shoe and her frightened child. She unconsciously hit my hand several times. I asked her non-judgmental questions about the child's age, if she had family locally, and told her I had found a wonderful resource we could call whenever we felt overwhelmed as mothers.
She responded to my kindness as if she had never had a friend in her life. According to our training manual, some mothers who are mean to their children in public have never had a friend, have no supportive adult female relatives, and expected their babies to be sources of love rather than being overwhelmingly needy infants. I have always hoped that this mom did follow up on my suggestion to call the parental stress helpline.
Creating resources and providing support for mothers under stress is the best way to give their children bearable lives. While there will always be situations where children need to be removed from physically dangerous, emotionally toxic situations, most difficulties can be resolved by providing a listening ear and an education in healthy parenting for all mothers, with opportunities for regularly scheduled respite care before a crisis develops.
I was so fortunate to have Mommy and Me and Two at a Time parenting classes available in my neighborhood when both of my children were very young. The years I held the keys to the meeting rooms for the local Down syndrome support group we were very fortunate to have childcare volunteers help out in the movie and play room during meetings.
There should be parenting classes in all communities that can turn around moms without a clue, where they can find support from trainers and classmates while learning how to deal with stress, and their children, in positive ways. Extra respite for both mothers and children can be provided with on-site childcare during training, and during support group meetings or counseling. Every mom deserves whatever it takes for her to move toward her highest mothering potential. So often we have to settle for being the best we can be far short of that.
Browse at your public library, local bookstore, or online retailer for books like
Calming the Emotional Storm: Using Dialectical Behavior Therapy Skills to Manage Your Emotions and Balance Your Life;
Mothers Who Can't Love: A Healing Guide for Daughters
or
The Guide to Compassionate Assertiveness: How to Express Your Needs and Deal with Conflict While Keeping a Kind Heart
The day I was nearly arrested for having an autistic son
https://www.salon.com/2014/07/20/the_day_i_was_nearly_arrested_for_having_an_autistic_son/
Mindful Parenting: Practicing Kindness
https://blogs.psychcentral.com/mindful-parenting/2013/10/mindful-parenting-practicing-kindness/
The Part of Parenting We're Too Embarrassed to Talk About
https://www.whattoexpect.com/wom/toddler/the-part-of-parenting-we-re-too-embarrassed-to-talk-about.aspx
I Was Spanked and I'm OK ...Oh Really?
https://fb.me/6vP4LWSni
https://www.empoweredkids.co.uk/i-was-spanked-and-im-ok-oh-really/
What I Never Thought I'd Do
https://www.mothering.com/articles/never-thought-id-do/
You Should Also Read:
Moms Under Stress Problem Behavior
Problem Behavior and Family Stress
Using Behavior as Communication


Related Articles
Editor's Picks Articles
Top Ten Articles
Previous Features
Site Map



Follow @DownSynAdvocacy
Tweet





Content copyright © 2021 by Pamela Wilson. All rights reserved.
This content was written by Pamela Wilson. If you wish to use this content in any manner, you need written permission. Contact Pamela Wilson for details.