Using Behavior as Communication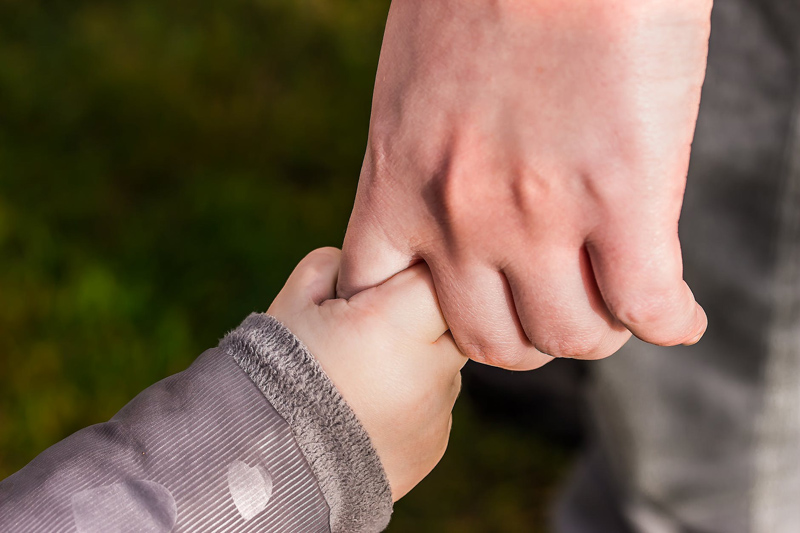 Some days, moms of children with special needs can be overwhelmed by problem behavior. The most challenging events usually occur when a child has endured a difficult time, a long evaluation or procedure, whether they are already worn out or just overstimulated. Children cannot be held to the same standards of self control and stamina as adults, and their age appropriate responses to stressful situations are not the same as garden variety misbehavior. Their 'meltdowns' can be heartbreaking, frustrating, and embarrassing all at the same time.
Some children experience the world differently than the average person due to immaturity in sensory integration, tactile sensitivities, or neurological disabilities. These can range from motor planning and balance issues to food texture perceptions. Certain cooking methods may cause a child to feel the same way we would if a teaspoon of sand was included in the recipe. It may be something as subtle as the sensation of wearing a slipper on the wrong foot.
All too often, our sons and daughters communicate through their behavior what they are not able to explain with words. We are given the difficult task of receiving the communication and responding to that message as well as providing an alternative way for them to let us know what the problem behavior is communicating. Sometimes misbehavior is just silliness taken to an extreme.
Some medications have a side effect known as dysphoria - the opposite of euphoria. Certain conditions can cause physiologically based differences in mood and perception. Many of the symptoms of dangerously high or low blood sugar are very similar to age appropriate misbehavior or bad moods in children with diabetes.
The compassion we feel may cause us to delay or do without disciplining a child who is facing health or developmental challenges more often than mothers of mainstream children. Sometimes we just don't want to add to the stress of a situation by holding a child to household rules that don't seem appropriate during a crisis, and through our own exhaustion lose perspective on what actually constitutes a crisis situation. Unfortunately, children with special needs can develop bad habits as readily as any of their peers.
If your child has a diagnosis, it is more likely that extremes in behavior will be attributed to the specific condition, the challenges that child faces, or just not feeling well. Eventually, milder problem behavior might also be excused for the same reasons.
Children with special needs do need to know what is expected of them and to trust that consequences will follow problem behavior just like any other child. It's a complicated balancing act to be fair and consistent, but we do the best we can with what we know and who we are at the time.
Sometimes it's hard to remember that one of the best discipline strategies is engaging a loving sense of humor. Children do not understand sarcasm, and are stung by what seem like hateful remarks. Gentle humor pointing out how people we love respond unexpectedly to the difficulties that life throws at each of us can illuminate the meaning of grace and optimism.
There are no perfect parents. Starting each day new with the best intentions and remembering most of the lessons we have learned on previous days gives us the best chance to be 'good enough' parents to build a comfortable quality of life and richness of experience for our families.
Because we are not perfect, we give our children the realistic role models they need to come back from mistakes and misbehavior with a positive outlook on the future. Stepping back from the horror of any particular misbehavior and understanding that our children are not 'out to get us' can help us rise to any occasion. We should also remember that our behavior communicates on many levels what we would never say to them in words.
Browse at local bookstores, your public library, or online retailers for books like
The Behavior Survival Guide for Kids by Thomas McIntyre
or Positive Behavioral Supports at Home
Advocacy Begins with "NO"
https://www.thinkingautismguide.com/2011/11/advocacy-begins-with-no.html
Help Me with My Toddler!
https://appliedbehavioralstrategies.wordpress.com/2012/02/13/help-me-with-my-toddler
Quiet Hands
https://juststimming.wordpress.com/2011/10/05/quiet-hands
Family Village Links
Positive Behavior Supports
Social Skills
ParentMagic 1-2-3 Magic Parenting Program
https://www.parentmagic.com
Disability Solutions eNewsletter
Positive Behavior Support
https://www.disabilitysolutions.org/newsletters/volume4.html
Practical Approaches to Behaviors that Drive You Crazy
https://www.disabilitysolutions.org/pdf/4-1.pdf
More than Down Syndrome - A Parent's View
https://www.disabilitysolutions.org/pdf/3-5-6.pdf
University of Oregon Resources
Positive Behavior Support at School
https://darkwing.uoregon.edu/~ttobin/
University of Oregon Resources
Difficult Behaviors and Successful Interventions
Function Based Support at School
https://darkwing.uoregon.edu/~ttobin/enufhtml.htm
You Should Also Read:
Behavior as a Medical Symptom
Changing Bad Behavior Habits
Problem Behavior and Family Stress


Related Articles
Editor's Picks Articles
Top Ten Articles
Previous Features
Site Map



Follow @DownSynAdvocacy
Tweet





Content copyright © 2023 by Pamela Wilson. All rights reserved.
This content was written by Pamela Wilson. If you wish to use this content in any manner, you need written permission. Contact Pamela Wilson for details.