Talking About Childhood Disabilities in Public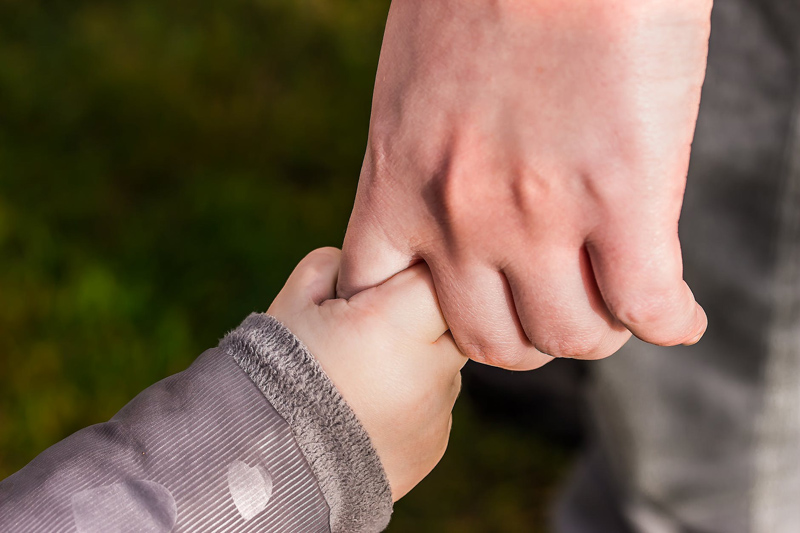 Discussions about childhood disabilities are generally meant to raise awareness and encourage inclusion of children and adults who have been marginalized, discriminated against, and taken advantage of for profit. Medical staff and education professionals may study childhood disabilities to research and understand common challenges, in order to provide treatment, support development and encourage lifelong learning. Unfortunately, these generalized perceptions of childhood disability rarely benefit individuals.
When a diagnosis overwhelms a parent's or professional's ability to recognize and respect the whole person, disability becomes an outer layer that obscures and identity rather than just one aspect of a young person's existence. In too many instances, those who work with children with disabilities are unfamiliar with adults living regular lives in the community who had the same diagnosis growing up. The same can be true of parents, who may have had limited experience or negative experiences when they were children or teens.
Unfortunate events often follow generalizing about any group based on singular characteristics like race, culture, or religion. This is especially true for individuals with disabilities, and significantly more so when disability intersects with other singular characteristics associated with prejudice, discrimination, or genocide.
Parents and professionals may have the best intentions but cause the worst outcomes when talking about childhood disabilities without having experienced childhood disabilities themselves. Advocates may see themselves as carers rather than employees; parents may be seeking information and just finding comfort and support for the impact that their child's disability has on them as a family.
Without understanding the diversity among people with disabilities by knowing many people with disabilities, it is very difficult to have the respect and cultural competence necessary to make good decisions on their behalf. It may be nearly impossible to realize that what we are saying about our children and how our questions for professionals are phrased is a large part of the background noise of growing up with a disability that distracts our children from knowing who they really are and skews their own perception of disability.
When my son developed insulin dependent diabetes, I spoke with several adults who had grown up with type one diabetes, hoping they could enlighten me in ways an endocrinologist or diabetes educator might now. Seven years earlier when he was diagnosed with Down syndrome at birth, I did not consider contacting adults with Down syndrome to ask the same questions. I sought out professionals and parents of older children. It was only by chance I found professionals and parents who recognized my son as a person first, often due to their association with adults with Down syndrome in the community.
We are fortunate today that advocates with disabilities write, create presentations and videos, and make speeches about their experiences, expectations, and demands.
I read something recently from an advocate with a developmental disability that said doctors make bad decisions about their patients with developmental disabilities when they are window shopping the disability and not seeing the patient as a person. When parents and other advocates raise awareness clumsily, the impact is negative because we speak to the general public that window shops disability, too. Some of us moms might see other people's children in the same way, except that we do not have the responsibility of confidentiality that medical professionals are supposed to observe. Many of us chat about our children's delays and incidents without protecting their privacy or respecting their vulnerability.
I know this happens when school staff occasionally discuss other people's children with parents whose child has the same diagnosis or teacher, as though they have no responsibility for confidentiality.
When we meet kindred spirits who seem to understand the shorthand of comments that go far deeper than the words we use, it is too easy to imagine that they have the respect and self-control needed to protect our children's most personal stories from becoming idle conversation or gossip. Being aware may reduce the number of incidents, but may just give us additional items on the list that keep us awake at night. So much of what we say or write can be overheard or read by our children and internalized.
Parenting experts often advise us to say positive things about our children that they can 'overhear' when we are talking to our friends or neighbors. Affirmations have a measurable effect on children's confidence and self-image.
Babies under a year old already understand words and simple sentences, and recognize the tone and volume of our comments even when the phrases are too complicated. I wish my son had not heard so much negativity when he was young. Too many therapists, doctors, and early intervention professionals have talked to me as if he was not in the room, from the start. And, of course, I have been the worst offender.
Browse at your public library, local bookstore or online retailer for books like
No Pity : People with Disabilities Forging a New Civil Rights Movement
, The New Disability History: American Perspectives (History of Disability),
and
The Disability Rights Movement: From Charity to Confrontation
Doing Social Justice: Thoughts on Ableist Language and Why It Matters
- Rachel Cohen-Rottenberg
https://www.disabilityandrepresentation.com/2013/09/14/ableist-language/
Poverty Media Stories are Manufactured; Stories of Struggle Are Real
https://indiancountrytodaymedianetwork.com/2013/12/17/poverty-porn-manufactured-stories-struggle-are-real-152760
You Should Also Read:
Childhood Disability and Parent Advocacy
The Disability Hierarchy, Equity and Advocacy
Inclusive Education Culture of Down Syndrome


Related Articles
Editor's Picks Articles
Top Ten Articles
Previous Features
Site Map



Follow @DownSynAdvocacy
Tweet





Content copyright © 2022 by Pamela Wilson. All rights reserved.
This content was written by Pamela Wilson. If you wish to use this content in any manner, you need written permission. Contact Pamela Wilson for details.