The Disability Hierarchy, Equity and Advocacy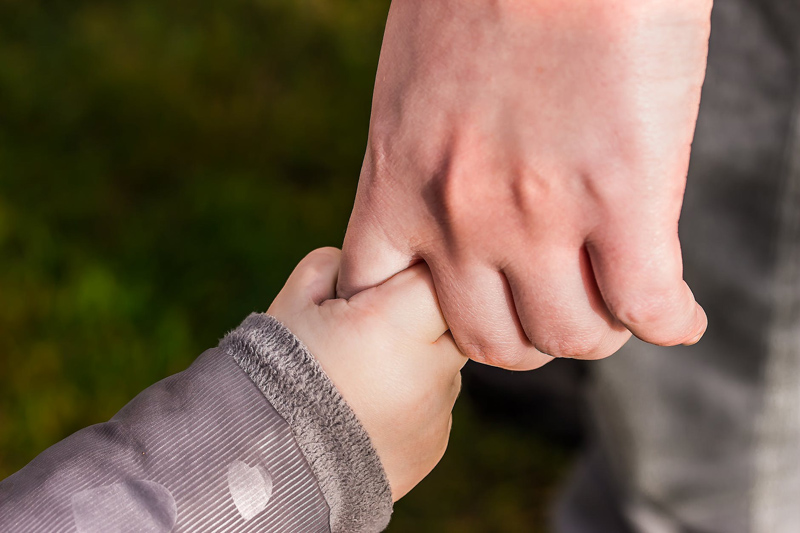 As we seek equity and inclusion for our sons and daughters with developmental disabilities, chronic health conditions or other special needs, we face challenges dealing with the mainstream community and within our own. Most individuals and advocates experiencing frustration and disappointment due to the existence of a 'disability hierarchy' disagree with the priorities and dismiss the authenticity of advocates with credentials from different communities or points of view.
Because families often have the perception that children and adults with developmental disabilities are at the bottom of the disability hierarchy, national leadership in political parties or disability advocacy groups may be seen as equally uninformed as the general public when it comes to the most urgent issues affecting individuals and their families.
There may be a similar disconnect within the community of advocates for children and adults with developmental disabilities, depending on whether a family member has a neurological or chromosomal anomaly, autism or Down syndrome. This can also be seen among advocates for individuals with chronic health conditions like asthma or diabetes, and even among families whose children have mobility or vision impairments due to a difficult birth, early childhood injury, disease or accident.
None of us becomes an expert across disabilities when our children are diagnosed at birth or develop a condition while growing up. Although we may meet other families whose children have diverse diagnoses or our children develop dual diagnoses, unless we spend a great deal of time listening, researching and learning, it's unlikely that we will understand the journey and obstacles other parents or their children experience.
This is similar to how we learn about how families who share the same advocacy groups as ours may have additional challenges or different perspectives depending on culture, ethnicity, religion, and other community support or challenges. When we are building inclusive communities, it is often the most difficult for us to include people with whom we disagree or who we see as ultimately different from ourselves. Even as we recognize that each of our sons and daughters is unique although they share a diagnosis or medical history, we sometimes forget that we are unique, too.
A century after Helen Keller demonstrated living well while deaf and blind, a pair of deaf twins depressed over their gradual loss of sight petitioned the Belgian government and were permitted to be euthanized because they felt blindness would be an unbearable burden. Aside from being a heartbreaking decision based on ignorance, this was a tragic loss for the disability rights community and especially those who are deaf and blind who benefit from the simple accommodations that have been available for decades.
Depressed people recognize a whole raft of situations as unbearable while at their lowest point in depression and should be offered appropriate therapy, medication and support. Their viewpoints should not be validated by an ignorant community with no understanding, experience or comprehension of the lives of individuals with the same diagnosis. Advocacy groups often struggle or simply fail to be inclusive of individuals who have a dual diagnosis or greater complications.
The disability hierarchy is a great challenge for us all. We sometimes may not acknowledge that a person who grows up with a disability different from our child's diagnosis has a right to presume knowledge, ignore or dismiss our concerns, or speak for our child or family when they rise to a position of leadership. We often disagree strongly on certain issues within advocacy organizations for the same diagnosis.
Building an inclusive community for us all demands the same prerequisites we have discovered benefit our children. Some of these are: acknowledging the differences and worth of each individual; purposeful listening; reflection; person-centered planning; respecting multiple ways of communicating; taking time; and creating an atmosphere of safety where we can resolve conflicts.
We cannot assume we know other people when we discover the diagnosis that inspired them to advocacy just as we can't assume we know a person due to their gender or ethnicity. We also need to develop relationships over time, so that we have a firm foundation for trust or collaboration. I am sometimes surprised how seriously one comment or event can damage a working relationship among advocates, policy makers or board members, even though all individuals involved have established high quality reputations and intentions over a long period of time, and share common goals as well as histories. It can be so difficult to keep this in mind in the heat of the moment.
Browse your local bookstore, public library or online retailer for books like
The New Disability History: American Perspectives (History of Disability)
or
No Pity: People with Disabilities Forging a New Civil Rights Movement
.
6 by '15
Six Goals by 2015: Employment; Community Living; Education; Transition; Health; Early Childhood
https://sixbyfifteen.org/six-goals-by-2015/
Globalize clothing chain takes remaining few offensive shirts off shelves following public outrage
https://ow.ly/qXqNl
"In a surprising twist, Paralympic cyclist Mel Leckie appeared at the protest outside the store wearing one of the shirts and argued it was no different to wearing clothing printed with the word ..."
https://www.adelaidenow.com.au/news/south-australia/globalize-clothing-chain-takes-remaining-few-retarde-shirts-off-shelves-following-public-outrage/story-fni6uo1m-1226762381223
Aspie Supremacy can kill.
https://ballastexistenz.wordpress.com/2010/03/07/aspie-supremacy-can-kill/
Tactile The World - Belgian Deafblind Twins Euthanized
https://tactiletheworld.wordpress.com/2013/01/14/belgian-deafblind-twins-euthanized/
We Can End the R-Word in Movies and TV
https://www.bellaonline.com/articles/art175486.asp
The Problem with Person-First Language: What's Wrong with This Picture?
https://www.disabilityandrepresentation.com/
Advocating in Multicultural Communities
https://www.bellaonline.com/articles/art11304.asp
Tropic Thunder Movie Affects Ordinary Lives
https://www.bellaonline.com/articles/art58185.asp
You Should Also Read:
Advocating in Multicultural Communities
Bilingual Children with Down Syndrome
Inclusive Education and the Culture of Down Syndrome


Related Articles
Editor's Picks Articles
Top Ten Articles
Previous Features
Site Map



Follow @DownSynAdvocacy
Tweet





Content copyright © 2023 by Pamela Wilson. All rights reserved.
This content was written by Pamela Wilson. If you wish to use this content in any manner, you need written permission. Contact Pamela Wilson for details.