Down Syndrome - Parent to Parent Contact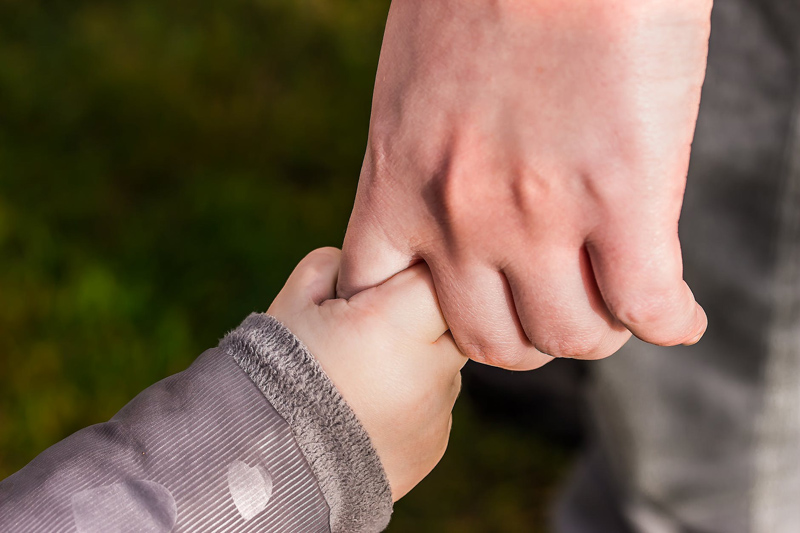 Down syndrome parent groups and advocacy organizations rely on inspired volunteers to put together information packets for hospitals, as well as making hospital visits and bringing welcome baskets when the baby comes home. New moms may feel exhausted after labor and delivery and overwhelmed by the presence of their beautiful new baby, even without a diagnosis, so consideration as well as tenderness should influence their first contact with a supportive veteran parent. Every baby should be celebrated, but it is rare that medical professionals give permission to feel happy along with a diagnosis.
Too many families of babies newly diagnosed with Down syndrome do not have access to information on local resources or parent to parent encouragement until they make the huge effort to attend a parent support meeting or an advocacy organization event. Their first introduction to the real potential of their children may happen when their babies enroll in early intervention services. While some parents are still guarding their hearts against believing what they read about the potential of their babies and the accomplishments of adults with Down syndrome, it is important for them to have person to person contact with other parents who can raise their awareness as soon as possible.
Early intervention professionals can be exceptional resources, especially when they see beyond infancy and childhood. In addition to the work they perform during therapy sessions, they introduce parents to simple interventions that support developmental and communication milestones at home and in the community. Parents should discover very early that their babies are whole, unbroken, and interesting people who will reach developmental milestones and like any other child, will also benefit from accommodations and support as they grow up.
Unfortunately, in some areas funding is not available to support children who qualify for physical therapy, speech therapy, or other early intervention support. Local centers may be filled to capacity and families are put on wait lists even where there is funding. Loyalty to the business as a community and competition for diminishing donations can reduce the likelihood that families will find one another unless a dedicated outreach is maintained by a parent support group.
It is only natural that, as children grow, parents focus on age appropriate activities. Preschool, playgroups, PTA and IEPs soon claim the energies of parents of young children. Parents of older children and teens are helpful as mentors, but all of us can recall what we found most reassuring as well as what caused inappropriate alarm when our children were newly diagnosed. Assigning a paid non-parent staff member to respond to calls from new parents may be the least successful choice as first contact. Parents have an understanding of the huge impact that welcoming any new baby into a family entails, and know the incidental facts about having a child with Down syndrome in an extended family and local community. Often, the greatest challenges our children face are the limitations caused by ignorance and prejudice, and the short history of the exclusion of people with Down syndrome to institutions.
I admire and respect the work of staff at early intervention centers, but inclusion of children with Down syndrome in mainstream Mommy and Me, baby gym, and playgroups gives our sons and daughters the opportunity to grow up being known by and knowing their mainstream peers. Without a parent mentor and support for inclusive practices from infancy, it is less likely that families of a baby with Down syndrome will stay included in their communities. Addressing our children's needs and challenges rather than recognizing and encouraging their individual talents and abilities limits parents and extended family to the perspective of the medical model that early intervention and therapy reinforces.
This early introduction to the medical model of disability without seeing older children comfortable with their lives living and learning in natural environments may delay awareness of the civil rights and human rights of our children, who should grow up included in the mainstream of their communities from the start. This is especially important for parents whose first child is diagnosed with Down syndrome, because they may not be aware of variations in child development in mainstream children. They are unlikely to know that individuals with Down syndrome are naturally awesome.
Parents may feel more isolated and indebted to therapy professionals if their children receive home-based services or center based services without contact with a variety of other parents. Because staff may have experience only with babies and young children with Down syndrome, their training as well as their expectations may not be informed by knowing or working with teens or adults with Down syndrome. Making a positive first contact as soon as possible after diagnosis may be the most important work of an advocacy or support organization. Only transition to kindergarten and transition from high school are as important for our families.
First contact for parents of newly diagnosed babies should happen sooner than the first trip to early intervention. It should include congratulations; compliments on the adorable baby; reliable information about Down syndrome and local resources to look at later; a baby outfit or blanket, or toy. Parent group brochures should be available in at least three languages. None of our families should be isolated during their beautiful baby's earliest days.
Browse at your public library, local bookstore, or online retailer for books like:
Babies with Down Syndrome - A New Parent Guide
or
Gifts: Mothers Reflect on How Children with Down Syndrome Enrich Their Lives
.
Can Pirates and Mermaids Be Crusaders for Disability Rights?
https://longmoreinstitute.wordpress.com/2013/12/02/can-pirates-and-mermaids-be-crusaders-for-disability-rights/
Carter's Story
https://www.youtube.com/watch?v=e9N_tg8LodY
Early intervention support team and coaching
Parents did not have a hospital visit, just a list of internet resources from hospital.
Down Syndrome Guile of Greater Kansas City
https://www.kcdsg.org/
Delivers about 50 welcome baskets each year to families who are adjusting to the news their baby has Down syndrome. "We are told routinely that these baskets CHANGE LIVES and bring hope!"
https://fb.me/3fkdrroTB
You Should Also Read:
Welcoming Babies with Down Syndrome
Bienvenidos Bebes con Sindrome de Down
A Brand New Baby with Down Syndrome


Related Articles
Editor's Picks Articles
Top Ten Articles
Previous Features
Site Map



Follow @DownSynAdvocacy
Tweet





Content copyright © 2022 by Pamela Wilson. All rights reserved.
This content was written by Pamela Wilson. If you wish to use this content in any manner, you need written permission. Contact Pamela Wilson for details.