Dried Fish, Nopales and Red Chile Sauce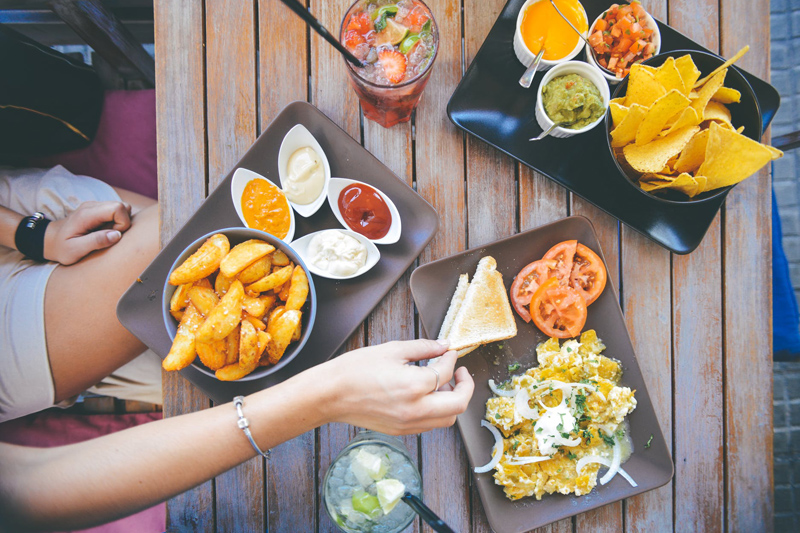 Mexico is in the midst of the Lenten season. That translates to a menu of once-a-year-favorites. Mexican Lenten menus are built from meatless recipes, some simple and familiar, others less so. For observant Catholics, Fridays during Lent — the forty days before Easter — is a day of abstinence no meat or fowl, though fish is acceptable. Mexico's Catholic population is over 96 million and during Lent their dining tables showcase well known and classic favorites, "chile rellenos" (stuffed chiles), "tortitas de camaron", (shrimp patties), and lentils. There are however less well-known dishes that are loved as a special comfort food. The freshwater small fry known as "charales" are among them.

Mexico's abundant coastline and skilled deployment of fresh seafood yields at Lent to the intense flavors and varied textures of dried shrimp and fish. Charales, a small freshwater fish, akin to smelts, is eaten in Mexico both fresh and dried. This recipe uses the smaller dried charales. These tiny fish take the spotlight in a flavorful dish of traditional red chile sauce and nopales, the tasty and nutritious Opuntia or prickly pear cactus pads.

If you cannot procure nopales (see link below for recipe instructions), try using green beans as a substitute. Mexican grocers usually stock charales; if you do not have access to a Mexican grocer that stocks charales, substitute dried smelts or one of the dried freshwater fish available at Asian grocers.

Tools:
Fry pan large enough to accommodate charales
Strainer for sauce
Large spoon
Pot large enough to hold sauce, nopales, and charales
Chopping board and knife
Blender

Ingredients:
½ Pound charales, heads snapped off
2-3 Nopal pads cooked with a quarter of a medium white onion sliced coarsely
30 Pods of guajillo or pasilla chile, toasted, seeds and stems removed and soaked in enough hot water to cover (for a more intense capsicum level, replace 10 pods with chile de arbol pods). Pods should be blended into a salsa; use the soaking water if sauce needs thinning (see link below for recipe details on working with dried chile pods for blending).
3-5 Tablespoons vegetable oil
Salt to taste

Steps:
1. Heat oil in a skillet and fry charales until light golden brown.
2. Strain blended red chile sauce into pot.
3. Bring blended red chile sauce to a boil.
4. Add charales to boiling sauce. Cook for about 4 minutes.
5. Add nopales to the pot, stir and serve with plenty of warm tortillas.
You Should Also Read:
Nopales - Cactus Paddles
Basic Red Chile Sauce - Salsa Pasilla


Related Articles
Editor's Picks Articles
Top Ten Articles
Previous Features
Site Map





Content copyright © 2022 by Mickey Marquez. All rights reserved.
This content was written by Mickey Marquez. If you wish to use this content in any manner, you need written permission. Contact Mickey Marquez for details.