Sweet Mexico - Poor Gentlemen Recipe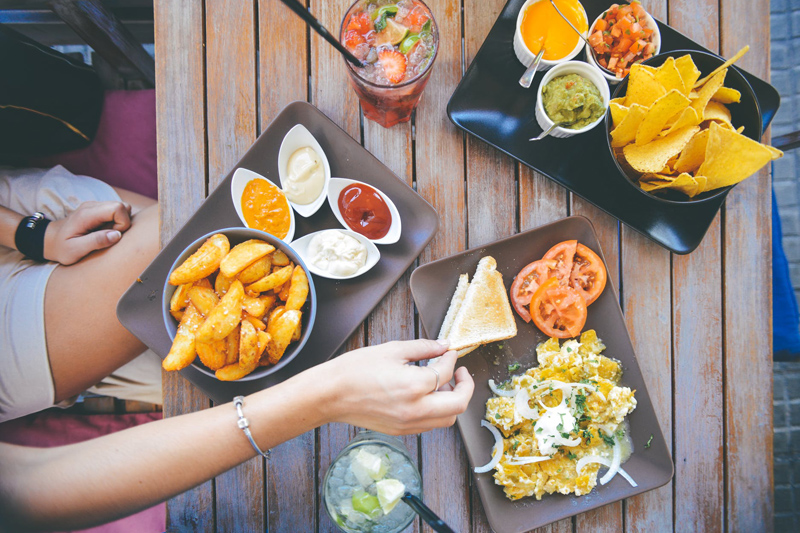 The dashingly named Poor Gentlemen of the Yucatán Peninsula are close relatives of Eggy Bread, French Toast and Torrejas, a very popular Easter treat in Mexico. The dish was probably created by the Spanish nuns who arrived in the country after the Conquest, or perhaps the idea was brought back to the region in the 19th century by Yucatecos who grew rich on the henequén industry and regularly visited Europe.
However the Caballeros found their way into the gastronomy of this part of Mexico, their legacy is an excellent way to use up left-over bread and the overall sweetness, far from being sickly and off-putting, is downright addictive. Any kind of bread can be used but a French baguette looks pretty as the slices produce a scalloped effect and it also tends to hold its shape well. The preparation differs from other similar recipes in that the egg whites are whipped before the yolks are added, which results in a faintly spongy coating on the bread.
My research into this Yucatecan pudding highlighted another concoction known as Caballeros Ricos or Rich Gentlemen but as far as I have been able to find out, the only difference is that the rich ones are served with cream while the poor ones are not – so my recipe below may be affluent rather than meagre as I always eat the Gentlemen with lashings of thick cream!
The quantities I have specified make a bit too much of the milk and egg mixtures but any less and it becomes difficult to coat the bread properly.
Yucatecan Poor Gentlemen – Caballeros Pobres
Serves 4
150 ml/1/4 pint/2/3 cup tinned/canned caramel
150 ml/1/4 pint/2/3 cup unsweetened evaporated milk
2.5 ml/1/2 tsp vanilla bean paste
3 eggs, separated
25 g/1 oz caster/superfine sugar
125 g/4 1/2 oz baguette style bread, sliced 1/2 cm/1/4 in thick
Unsalted butter, to fry
Double/heavy cream, to serve
For the syrup:
250 g/9 oz granulated sugar
30 ml/2 tbsp water + 175 ml/6 fl oz/3/4 cup
1 cinnamon stick
5 whole cloves
75 g/3 oz raisins
15 ml/1 tbsp orange-flavoured liqueur or rum
Whisk the caramel, milk and vanilla together in a deep plate.
Whip the egg whites in a clean bowl with an electric beater until they form soft peaks. Add the caster sugar a spoonful at a time and continue whipping until glossy and stiff. Turn the speed down to its slowest setting and add the egg yolks one by one, mixing until they are just incorporated.
Place a few of the bread slices in the milk mixture and soak for about five minutes, turning them over half way through. Melt a good knob of butter in a non-stick frying pan. Shake off any excess liquid from the bread and then dip in the beaten eggs. Remove with a slotted spoon, again shaking off any excess, and transfer to the frying pan. Cook undisturbed on low heat for about three minutes, until golden, then carefully flip over and do the same on the other side. If the egg mixture spreads too far from the bread, just gently scrape it back with a spatula.
Every time you remove bread from the milk, put some more in to soak so that it is ready to fry when the previous batch is done.
When all the bread has been fried, arrange it in a deep dish in an overlapping pattern. Set aside to cool.
To make the syrup, place the sugar and 2 tablespoons of water in a small heavy bottomed saucepan. Place on medium heat and stir until the sugar has dissolved. Turn the heat up and cook, swirling the pan every now and then, until the sugar turns a rich dark caramel. Watch it like a hawk as it can burn in a trice.
Remove from the heat, stand well back and pour in the remaining water – rubber gloves is a good idea as the mixture will hiss and splutter. Return the pan to the heat and stir until the caramel has melted. Add the spices, raisins and liqueur and set aside until cold. Pour it all over the bread. Cover the dish with clingfilm/plastic wrap and set aside for at least two hours, preferably longer – the bread needs to absorb all the flavours. If it is easier, refrigerate overnight and bring back to room temperature.
Serve the Caballeros with a good spoonful of syrup, raisins and double cream.
Buén provecho!
| | |
| --- | --- |
| Chilli and Chocolate Stars of the Mexican Cocina by Isabel Hood is available from Amazon.co.uk | Just The Two of Us Entertaining Each Other by Isabel Hood is available from Amazon.com and Amazon.co.uk |
You Should Also Read:
Easter in Mexico - Torrejas Recipe
Mexico's Regional Gastronomies - Yucatán
The Spices of Mexico - Cinnamon


Related Articles
Editor's Picks Articles
Top Ten Articles
Previous Features
Site Map





Content copyright © 2022 by Isabel Hood. All rights reserved.
This content was written by Isabel Hood. If you wish to use this content in any manner, you need written permission. Contact Mickey Marquez for details.