The Spices of Mexico - Cinnamon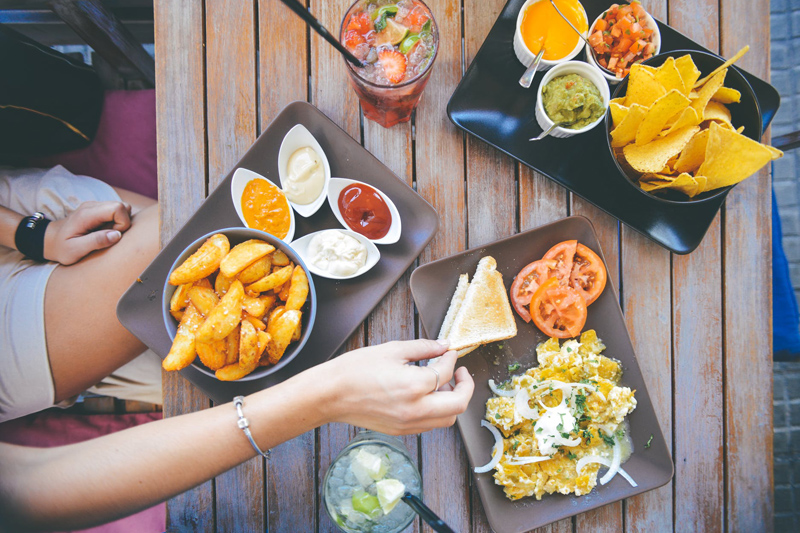 Researching cinnamon in a Mexican cookbook is a perplexing experience, as it can be referred to as Mexican cinnamon, true cinnamon, soft cinnamon, Ceylon cinnamon or simply by its Spanish name, canela. The purpose is perhaps to avoid confusion with the bark of the cassia tree (also known as Chinese cinnamon), which is often sold as cinnamon, in the United States in particular, but is very lacking in subtlety, with a much coarser texture and nothing like as sweet, spicy and haunting a fragrance or flavour. Both Cinnamomum Verum and Cinnamomum Cassia are evergreen trees which belong to the Cinnamomum genus and contain the magical aromatic oil in their leaves and bark, and the easiest way to tell them apart without sniffing or tasting them is by their looks: cinnamon is soft and powdery and curls into slender, flaky, multi-layered quills; cassia on the other hand is hard and tough and while it can be curled into a tube, its thickness is a sure give-away.
The Cinnamomum Verum or Zeylanicum tree is native to Sri Lanka and its bark was highly prized by ancient civilisations such as the Greeks and Romans, with a considerably higher value than gold and silver for instance. There are several mentions of the spice in the Bible, and it was one of the ingredients used by the Egyptians to embalm the dead – modern science has established that phenols, with their strong anti-bacterial properties, are among its constituents, which is perhaps why cinnamon has also been used as a preservative for meat.
Canela © Philip Hood
The "Cinnamon Route" traced its way from Asia to East Africa, and from there the fragrant cargo would travel northwards towards the Mediterranean and Europe. It may therefore have reached Mexico aboard a Spanish ship, although there is another, equally likely alternative: the Cinnamon Route also spread east from Sri Lanka towards Indonesia and cinnamon could just as easily have migrated aboard one of the "Manila Galleons" which sailed between Manila and Acapulco during the 16th and 17th centuries. Whatever itinerary it followed to land on Mexican shores, it soon established itself in the local cuisine and although today it is undoubtedly an internationally used spice, featuring extensively in blends like the Moroccan Ras El Hanout and the curry powders and pastes of Asia (let alone baking and pâtisserie across the planet), according to one set of statistics which I came across, two thirds of the world's supply of cinnamon ends up in the cooking pots of Mexican kitchens.
The flimsiness of cinnamon quills is due to the fact that they are made from the inner bark of the Cinnamomum Zeylanicum tree. The outer bark is woody and hard, and needs to be hammered while still fresh in order to loosen the inner layer, which is barely half a millimetre thick. The long strips of moist inner bark are then left to dry for several hours and curl into the traditional quills.
As in other cuisines, cinnamon is used in countless Mexican dishes, both sweet and savoury. It is almost always sold in quills, to be used whole or freshly ground in the kitchen in order to retain all of its magic, and it is an essential flavouring in most of the great Mexican sauces or "moles", as well as seasoning pastes like "adobos" and "recados", and real Mexican chocolate.
Talking of chocolate, the combination of cinnamon and chocolate is utterly Mexican, so next time you treat yourself to a cup of hot chocolate, try using a cinnamon quill as a swizzle stick to stir it and give it a hint of Mexican exoticism! Or even better, partner a very Mexican cinnamon icecream with an equally Mexican dark chocolate sauce. And if just the thought of eating something this wicked makes you feel guilty, take comfort in the fact that cinnamon has many therapeutic qualities, including the ability to boost brain function!
Cinnamon icecream with hot chocolate sauce – Helado de canela con salsa de chocolate
Serves 2
For the icecream:-
120 ml/4 fl oz double/heavy cream
1 cinnamon quill, about 5 cm/2 in long
1 egg yolk
25 g/1 oz caster/superfine sugar
1/4 tsp ground cinnamon
25 g/1 oz toasted chopped hazelnuts/filberts (optional)
For the hot chocolate sauce:-
200 ml/7 fl oz double/heavy cream
15 g/1/2 oz unsalted butter
75 g/3 oz dark chocolate (minimum 70% cocoa solids), broken into small pieces
Heat the cream and cinnamon quill in a medium saucepan until steaming.
Whisk the egg yolk, sugar and cinnamon in a bowl with an electric beater on high speed until thick and pale. Reduce the speed to low and slowly pour on the hot cream, whisking all the time. Return the mixture to the pan and cook over low heat, stirring constantly with a wooden spatula, until it thickens to a custard consistency and coats the spatula - be careful not to let it boil or it will curdle. Pour into a clean bowl and leave to cool completely, then refrigerate until really cold. Remove the cinnamon quill and churn in an icecream machine. Store in a plastic container in the freezer.
Make the sauce fairly near serving time, although it can be reheated gently over a pan of boiling water if necessary. Heat the double cream in a small saucepan until steaming. Remove from the heat and add the butter and chocolate, stirring until totally melted and smooth.
To serve, place scoops of icecream on plates or bowls, pour over the sauce, scatter with hazelnuts and eat immediately.
Buén provecho!
You Should Also Read:
The spices of Mexico - Vanilla
The Spices of Mexico - Cumin
The Spices of Mexico - Achiote


Related Articles
Editor's Picks Articles
Top Ten Articles
Previous Features
Site Map





Content copyright © 2023 by Isabel Hood. All rights reserved.
This content was written by Isabel Hood. If you wish to use this content in any manner, you need written permission. Contact Mickey Marquez for details.