Easter in Mexico - Torrejas Recipe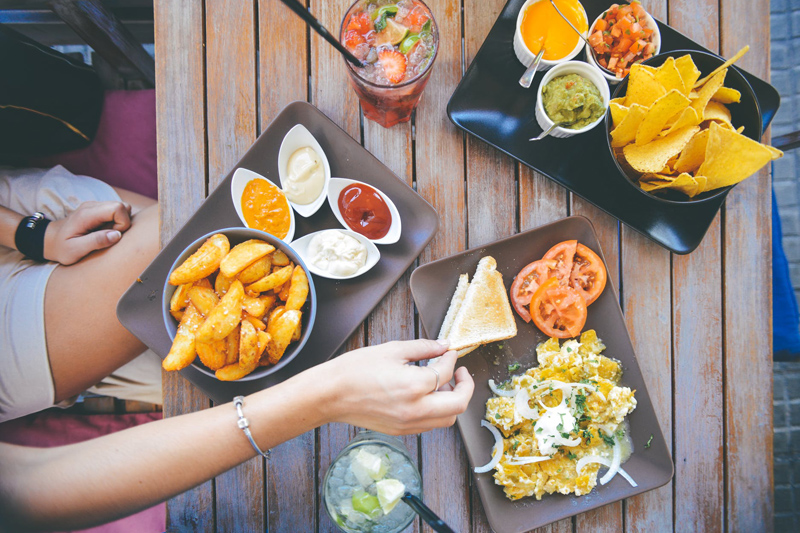 With La Cuaresma, Lent, and the necessity for abstinence (whether real or perceived!) behind them, Mexicans approach Semana Santa or Holy Week with great jollity and festivities. High spirits abound and while the religious significance of the occasion is certainly not ignored, this period is seen as a time of rejoicing and celebrating. There are passion plays and flowery processions, fiestas and street parties, feasts and banquets – and everywhere there is food to mark Easter or Pascua.
The sweet, sickly and very moreish Torrejas are a great favourite during this season and are served in one form or another all over Latin America, as well as in their country of origin, Spain. Like Capirotada (see the link below), Torrejas are based on stale bread, but while Capirotada is very much a bread pudding and in many ways reminiscent of the British nursery bread and butter pudding, Torrejas can be likened to Pain Perdu, French Toast or Eggy Bread.
The word torreja simply means thin slice, and the bread of preference is a bolillo, a very traditional crisp Mexican roll, at least one day old if not two or three; it is sliced and soaked in a mixture of flavoured milk (or wine!) and beaten egg - and the seasonings can be fruity, spicy, alcoholic or all three: orange juice and rind lend exoticism, cinnamon warmth, and rum or brandy a good kick. I use all three in my Torrejas and see no reason to confine them to Easter – I enjoy them all year round whenever I have stale bread which needs using up – and in the absence of bolillos, a slender French-style baguette does the trick nicely. Once the bread has absorbed the liquid and softened, it is fried until golden and crisp around the edges.
In Mexico, Torrejas are bathed after cooking in a rich syrup made with Mexican piloncillo or dark unrefined sugar, although honey is also used. In my research however, I have come across a healthier and very indigenous alternative: miel de maguey or agave nectar – but I have to admit that the syrupy version is infinitely more seductive!
Mexican Easter Torrejas – Torrejas de Pascua
Serves 4
200 g/7 oz stale bolillos or French bread
250 ml/8 fl oz/1 cup full cream milk
50 g/2 oz caster/superfine sugar
5 ml/1 tsp ground cinnamon
1 orange, well scrubbed, juice and finely grated rind
15 ml/1 tbsp dark rum
1 egg
Unsalted butter or vegetable oil, for frying (butter gives a better flavour)
For the syrup:-
125 g/4 1/2 oz Mexican piloncillo or dark molasses sugar
250 ml/8 fl oz/1 cup water
15 ml/1 tbsp dark rum
Cut the bread into slices approximately 1 cm/1/2 in thick. Discard the ends.
Whisk together the milk, sugar, cinnamon, orange juice and rind, rum and egg and pour into a large shallow container – gratin dish, roasting tray, etc. Place the bread slices in the milk in one layer and push them down gently to submerge them. Leave to soak for five minutes, then turn the bread over and soak for the same length of time. Be careful not to soak for too long as it can start to fall to pieces.
To make the syrup, place the piloncillo and water in a heavy saucepan and heat over medium heat, stirring constantly, until the sugar has dissolved. Turn the heat right down and simmer for about 20 to 30 minutes, until the mixture has reduced by half and thickened to the consistency of runny honey. The syrup can be prepared several days ahead, cooled and refrigerated. Reheat before using.
Preheat the oven to its lowest setting. Line a baking tray with kitchen paper and put it to warm, along with a large shallow serving dish. Heat about 25 g/1 oz of butter or 1 tablespoon of vegetable oil in a large non-stick frying pan. With a slotted spoon, pick up a slice of bread, shake it gently to remove any excess moisture and slide it into the frying pan. Add as many more slices as will fit comfortably without crowding. Cook on medium heat for about 3 minutes on each side, until the torrejas are golden. Transfer them to the baking tray in the oven to keep warm while you cook the rest in the same way.
Arrange the torrejas in the large serving dish and pour over some of the warm syrup.
Serve immediately with thick cream and the remaining syrup on the side.
Felices Pascuas! Happy Easter!
| | |
| --- | --- |
| Chilli and Chocolate Stars of the Mexican Cocina by Isabel Hood is available from Amazon.co.uk | Just The Two of Us Entertaining Each Other by Isabel Hood is available from Amazon.com and Amazon.co.uk |
You Should Also Read:
Capirotada - a pudding for Easter
Sweet Mexico - Easter Piglets
Sweet Mexico - Piloncillo


Related Articles
Editor's Picks Articles
Top Ten Articles
Previous Features
Site Map





Content copyright © 2023 by Isabel Hood. All rights reserved.
This content was written by Isabel Hood. If you wish to use this content in any manner, you need written permission. Contact Mickey Marquez for details.