Chilorio Recipe from Sinaloa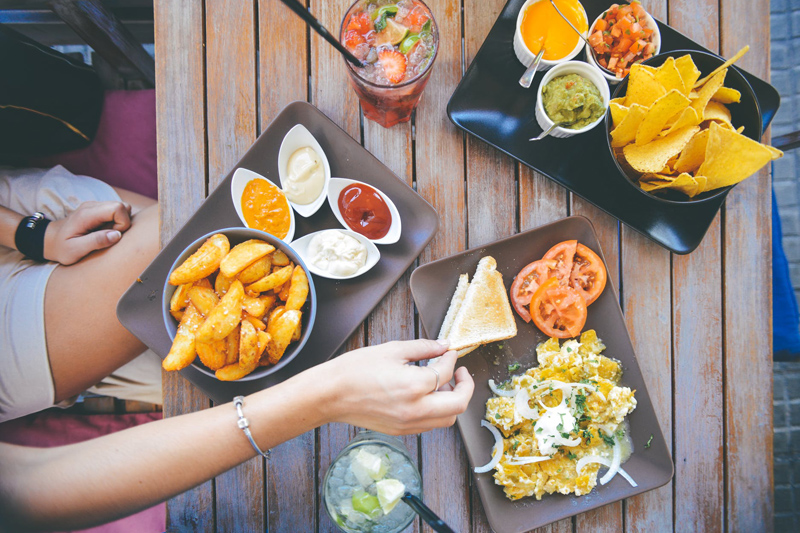 Sinaloa, in the North West of the country opposite Baja California, is the home of the very regional Chilorio, which has spread north and east across the state's borders but not much further. The best way to describe it is perhaps as the Sinaloaense cooks' version of pork carnitas: pork simmered until beautifully soft and tender, shredded and gently fried in its own fat before being laced with a round, mellow sauce based on ancho chillies.
Chilorio more often than not finds its way into a wheat tortilla (far more traditional in northern Mexico than the corn variety) as a taco but it also goes into scrambled eggs and makes a delicious torta. To my mind, the flavour is less complex and interesting than conventional (let alone Yucatecan) carnitas but it is nevertheless deeply satisfying and rich, as well as distinctive because of the specific chilli used. It also has a welcome sharpness to it provided by the addition of a small amount of vinegar.
This use of vinegar, as well as the copious amounts of fat and the chillies, endow Chilorio with a long life. I have read that it will keep in the refrigerator for months, but I have to admit that I have never attempted to preserve it for more than a week or so – apart from anything else, it is too delectable to leave hanging around! However, I can understand the process which is akin to a French provincial duck confit, where the duck's fat smothers the meat and thereby insulates and protects it.
My choice cut of meat for Chilorio is the shoulder, boned and in one piece - it carries a good layer of fat on it, and if by any chance this layer is a bit on the sparse side, lard, duck or goose fat, or even clarified butter, can be added at the frying stage. I do have to be honest and accept that Chilorio is not the healthiest of dishes due to this high fat content but it is terribly good! And it doesn't look, taste or feel fatty, just luscious. It is also very easy to make although it requires lengthy cooking.
When Chilorio is used as a filling for tacos, a bright fresh salsa is an excellent addition.
Cerda © Philip Hood
Shredded chillied pork from Sinaloa – Chilorio Sinaloense
Serves 4 to 6 as a filling for tacos
For the Chilorio:-
800 g/1 ¾ lb boneless pork shoulder, in one piece, with fat and skin
75 g/3 oz ancho chillies
50 ml/2 fl oz/scant ¼ cup white wine or cider vinegar
5 ml/1 tsp dried Mexican oregano
10 ml/2 tsp ground cumin
6 garlic cloves, peeled
Lard, duck or goose fat, or clarified butter, as needed
10 ml/2 tsp bouillon powder
Fine sea salt and freshly ground black pepper
Warm wheat or corn tortillas, to serve
For the Salsa Cruda:-
25 g/1 oz red onions, peeled and coarsely chopped
1 garlic clove, peeled
2 green or red chillies, as hot or mild as you like, halved and deseeded
15 g/1/2 oz fresh coriander/cilantro, coarsely chopped
30 ml/2 tbsp olive oil
250 g/9 oz ripe tomatoes, quartered
Sea salt and freshly ground black pepper
Remove any string from the pork joint and place it in a saucepan where it fits relatively snugly. Pour in enough cold water to cover by 2.5 cm/1 in. Bring to the boil over medium heat then turn the heat right down, cover the pan and leave to simmer for one hour. Remove the lid and continue to cook until most of the liquid has evaporated and the meat is only about half covered. With a slotted spoon, transfer the pork to a plate and cool slightly. Leave the stock to simmer until all that is left in the pan is quietly sizzling fat. There should be at least 120 ml/4 fl oz/1/2 cup of fat; if not, add some lard, duck or goose fat, or clarified butter. This whole cooking process can take three or even four hours.
Tear the chillies open and remove the stalks, seeds and veins. Heat a heavy frying over medium heat and toast the chillies, pressing down on them with a spatula, until they start to smell aromatic, about 3 minutes. Flip them over and do the same on the other side. Place them in a bowl, cover with boiling water, put a small saucepan lid or plate on top to keep them submerged, and set them aside to soak for 30 minutes.
Lift the chillies out of their soaking water with a slotted spoon and place them in the bowl of a food processor. Add the vinegar, oregano, cumin, garlic and about half a cup of the chilli liquid. Process until very smooth, adding more liquid if necessary.
Peel the skin off the pork, making sure not to remove any of the fat, and discard it. With a large knife, cut the flesh into thick slices and add it to the rendered fat in the pan. Turn the heat up to medium and, using two forks, shred the meat into the fat – it will be incredibly tender by then – and fry it until it starts to turn golden. Sprinkle in the bouillon powder, pour in the chilli sauce, mix it in thoroughly, turn the heat right down and cook the Chilorio for 15 to 20 minutes, stirring often, until the meat has absorbed the sauce and it all looks fairly dry.
Make the Salsa Cruda close to serving time, as it tends to go soggy if it sits around for too long; and if you are not going to eat it immediately, don't add any salt until you are ready to dish up. Place the onions, garlic, chillies, coriander and olive oil in a food processor and process until coarsely chopped. Add some seasoning and the tomatoes, and process again for just a few seconds, to break down the tomatoes – you are looking for a chunky texture, not a purée. Scrape into a bowl and check the seasoning.
To serve, spoon some Chilorio onto a warm tortilla, top with a good spoonful of Salsa Cruda, roll up and eat immediately.
Buén provecho!
You Should Also Read:
Mexican Antojitos - Tacos
Pork Carnitas Recipe
Tacos of Oven-roasted Achiote Carnitas Recipe


Related Articles
Editor's Picks Articles
Top Ten Articles
Previous Features
Site Map





Content copyright © 2023 by Isabel Hood. All rights reserved.
This content was written by Isabel Hood. If you wish to use this content in any manner, you need written permission. Contact Mickey Marquez for details.