Sweet Mexico - Hibiscus Blossom Sorbet Recipe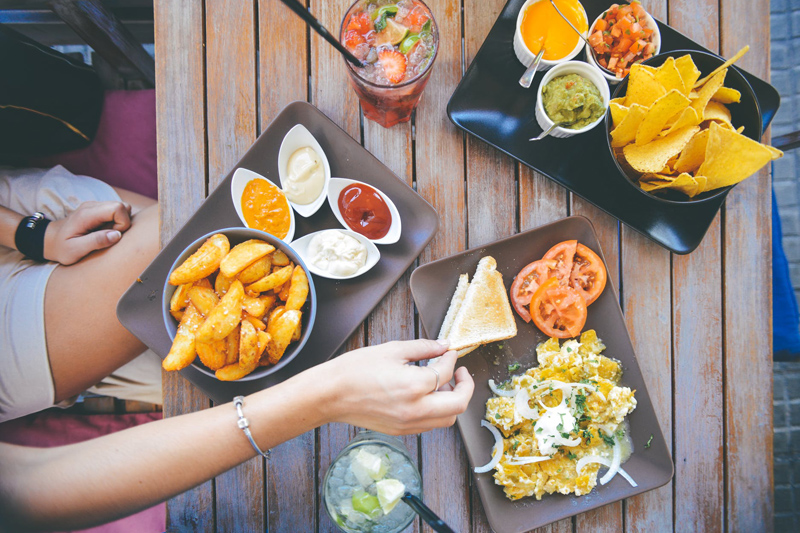 The exotic and flamboyant blossoms of the hibiscus plant are a common ingredient in Mexican cuisine, particularly in sweet dishes and drinks but also in salads and sauces. Agua de Jamaica or Jamaican water for instance is one of the most popular drinks, and luridly coloured iced lollies – paletas - made from an infusion of the flowers are a stand-by of every icecream shop and street vendor throughout the country.
Hibiscus Sabdariffa originated in Asia and is likely to have made its way to the New World aboard the fabled Manila Galleons which plied their trade across the Pacific Ocean between the Philippines and Acapulco. Having landed in the New World, it can now be seen in full bloom on the roadsides and in the gardens, and it is also grown commercially, particularly in the central state of Guerrero.
The world nieve translates as snow and is used in Mexico to describe a water ice or sorbet. The deep, tannic flavour of the flor de jamaica creates a wonderfully vivid, fresh and palate-cleansing sherbert and the key in this case is the exquisite balance of sweet and sharp. I like to add some Crème de Cassis or other berry liqueur to my nieve for a hint of fruit but it is not essential. I also use glucose syrup which gives a beautifully smooth and velvety texture.
Dried hibiscus flowers – flor de Jamaica - are widely available from health food shops and by mail order, and the nieve is an excellent winter dessert as it does not call for fresh, imported fruit.
Hisbiscus Blossom Sorbet – Nieve de Flor de Jamaica
600 ml/1 pint/2 ½ cups water + 250 ml/8 fl oz/1 cup
100 g/4 oz dried hibiscus blossoms
150 g/5 oz white sugar
100 g/4 oz glucose syrup
15 ml/1 tbsp Crème de Cassis liqueur (optional)
Place the 600 ml of water and hibiscus in a saucepan and bring to the boil over medium heat. Turn the heat right down and simmer for ten minutes. Set aside to steep for half an hour. Strain through a medium mesh sieve, pressing down well on the blossoms to extract all the liquid. Return to the saucepan and reduce by half, to about one cup.
In a small saucepan, stir together the remaining water, sugar and glucose syrup. Bring slowly to the boil, stirring to dissolve the sugar, and simmer for five minutes.
Mix the syrup and hibiscus liquid, and stir in the liqueur. Cool and then refrigerate until totally cold.
Churn the sorbet in an icecream machine according to the manufacturer's instructions. If you do not have a machine, freeze the mixture in a container for 30 minutes and then whip with an electric whisk until smooth. Repeat this whole procedure four or five times, until you have a sorbet consistency.
To serve, soften the nieve in the refrigerator for half an hour before scooping.
Buén provecho!
| | |
| --- | --- |
| Chilli and Chocolate Stars of the Mexican Cocina by Isabel Hood is available from Amazon.co.uk | Just The Two of Us Entertaining Each Other by Isabel Hood is available from Amazon.com and Amazon.co.uk |
You Should Also Read:
The Drinks of Mexico - Jamaican Water
Sweet Mexico - Frozen Things
Sweet Mexico - Apricot Paletas Recipe


Related Articles
Editor's Picks Articles
Top Ten Articles
Previous Features
Site Map





Content copyright © 2023 by Isabel Hood. All rights reserved.
This content was written by Isabel Hood. If you wish to use this content in any manner, you need written permission. Contact Mickey Marquez for details.