Sweet Mexico - Frozen Things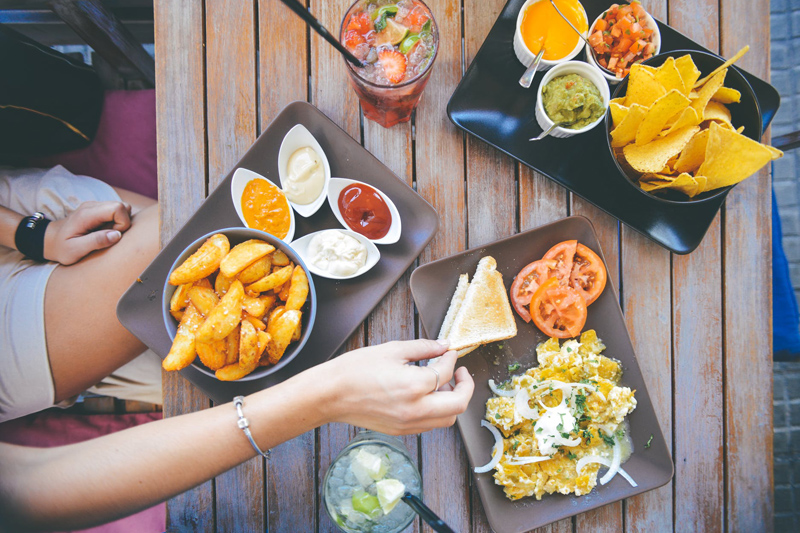 In every Mexican city, town, or even large village, there is bound to be an "heladería" or "nevería", a shop selling a bewildering variety of icecreams and sorbets – from the predictable chocolate and vanilla to the less familiar mamey, zapote and guanabana, or even the downright bizarre such as cheese, rose petal and sweetcorn. More likely than not, the shop will be part of La Michoacana chain, and their products are on the whole very good. However, a "shop" is not the best way to sample frozen delights in Mexico, as commercially produced icecream, whatever its quality, can never compare to that made by hand, and handmade icecreams, sorbets, lollies and "raspados", far from being a luxury or "recherché" item, can be found in virtually every public space in Mexico. A leafy square is the best location for a stall, with plenty of passers-by and ideally a bench or two nearby, where one can sit down and enjoy an icecream or two or ten, sampling the different flavours and relishing their exoticism or traditional comfort.
One of my fondest childhood food memories is of the icecream man, "el paletero", who pushed his little ice-packed, insulated trolley down the street, shouting "nieeeeeve, nieve de limóooooon", lime sorbet, as he went – "nieve", meaning snow, is the rather charming name given to a fruit sorbet. He had commercially produced iced lollies, known as "paletas", on offer, but also fantastically intense fruit sorbets which he and his wife made early every morning before he set out on his rounds. With a battered metal spoon, he would deftly scoop a brilliantly coloured "nieve" into a cone or a plastic cup, and for just a few centavos of my pocket money, I could buy three or four different flavours, which would need to be eaten very quickly, as they were soft and melted at an alarming rate.
Nowadays the equipment used in many icecream stalls, particularly in cities, is modern and efficient, but countless small producers still churn by hand – it is often a family business involving both parents and children, and between them they will keep numerous churns on the move with great energy and determination. The basic mixes will in all likelihood have been made at home first thing that morning, but the real action takes place at the stall itself: the churns are set in large plastic trays packed with ice, and the handles need to be cranked with tremendous vigour at the beginning, to get the icecreams and sorbets going – but as the mixtures become colder and start to freeze, they do not need to be churned so ceaselessly and the whole process can slow down to a more manageable rate. The choice of flavours is written up on a board, often as many as twenty or thirty, and the taste is beautifully fresh and clean, with a welcome lightness to the icecreams which are seldom custard-based and usually made with milk and just a little cream, if any at all.
Helados © Philip Hood
The "raspados", from "raspar", to scrape, are almost always fruit-based and more likely to be found in markets or on street corners as they require no equipment: fruit juices are frozen in large blocks and then a large metal comb-shaped scraper is used to scrape an icy, crunchy portion into a paper cup, to be eaten with a plastic spoon before it melts down into juice. The texture resembles a granita, although coarser, and the flavour will be more delicate than a "nieve", as the mixture is usually unsweetened and only contains the natural fruit sugars - and on a sweltering day, the feel of the small, hard icicles slipping down your throat is incomparable!
Lime sorbet – Nieve de limón
Choose the limes carefully, making sure they are fairly soft, as the hard ones tend to be dry and you will find yourself with sore wrists and little juice to show for it.
Serves 8 to 10
Zest of 6 large limes
225 g/8 oz granulated sugar
750 ml/1 1/4 pints/3 cups water
250 ml/8 fl oz/1 cup fresh lime juice – the 6 zested limes should be enough to provide this amount of juice but have a couple of extra ones just in case
Place the lime zest, sugar and water in a saucepan and bring slowly to a simmer, stirring regularly to dissolve the sugar. Cook gently for 5 minutes, remove from the heat and set aside until cool. Pour in the fresh lime juice and then strain the mixture into a bowl. Refrigerate until totally cold.
Churn in an icecream machine according to the manufacturer's instructions and freeze.
Hazelnut icecream - Helado de avellana
Most supermarkets sell packets of toasted, skinned hazelnuts/filberts which save a considerable amount of time and mess.
Serves 8 to 10
500 ml/17 fl oz/2 1/4 cups full cream milk
500 ml/17 fl oz/2 1/4 cups double/thick cream
300 g/11 oz chopped, toasted hazelnuts
300 g/11 oz caster/fine sugar
Heat the milk and cream in a small saucepan until steaming. Remove from the heat, stir in the hazelnuts and set aside to steep for at least one hour. Strain, pressing down firmly on the nuts to extract all their flavour. Discard the nuts and return the mixture to the saucepan. Add the sugar and bring back to the boil, stirring all the time, until the sugar is dissolved. Cool completely and refrigerate.
Churn in an icecream machine according to the manufacturer's instructions and freeze.
Buén provecho!
You Should Also Read:
Cajeta - Sweet, Sickly and Hopelessly Calorific
Sweet Mexico - Apricot Paletas Recipe
The Spices of Mexico - Cinnamon


Related Articles
Editor's Picks Articles
Top Ten Articles
Previous Features
Site Map





Content copyright © 2023 by Isabel Hood. All rights reserved.
This content was written by Isabel Hood. If you wish to use this content in any manner, you need written permission. Contact Mickey Marquez for details.