Cheese and Roasted Green Chilli Tamales Recipe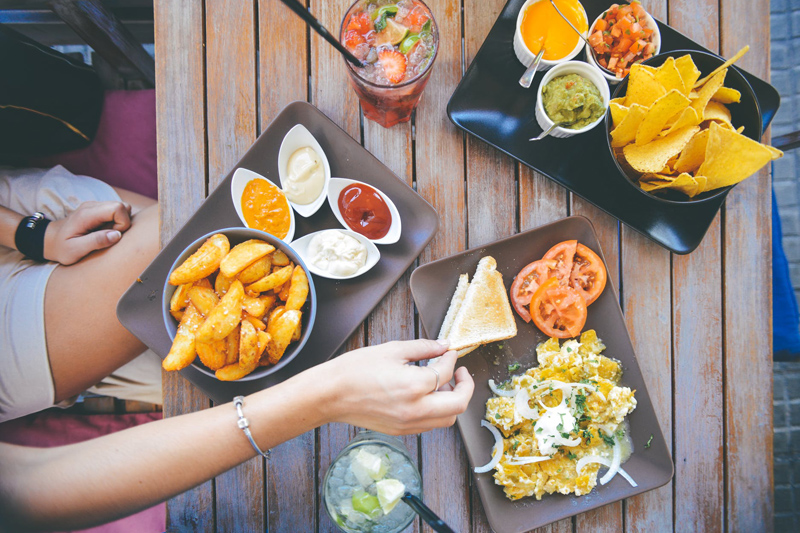 Tamales are authentic Mexican food at their most historical and genuine. They date back millennia and while different versions are found throughout Latin America, their appearance at the Mexican table is likely to have been among the Mayan people in the south of the country somewhere around 1200BC. Fray Bernardino de Sahagún, the Franciscan monk who travelled to Mexico in the early 16th century and studied the Aztecs and their culture, mentions them repeatedly in his General History of the Things of New Spain and comments on their great diversity.
In their most simple form, tamales are nothing more than a corn dough wrapped in corn husks or banana leaves but the majority of tamales contain a filling. Furthermore, the family numbers hundreds if not thousands of varieties, both sweet and savoury, which come in all sorts of different sizes, shapes, colours, flavours and packaging. And talking of packaging, one of the tamal's greatest charms is in the unwrapping and setting free the magically comforting and alluring aroma of corn which is followed a few seconds later by the fragrance of the filling – pork, turkey, prawns, raisins, mole, chilli purée, cheese.
Tamales © Philip Hood
After the Spanish Conquest and the addition of pork to the Mexican diet, lard was incorporated into the tamal dough, which enriched its flavour and consistency and lightened the final texture, making it beautifully spongy, almost cakey. However, I prefer to use butter as I find the taste of lard rather overpowering.
Cheese and roasted green chilli tamales – Tamales de queso y rajas
Makes 6 tamales
100 g/4 oz corn husks
300 g/11 oz poblano chillies or green bell peppers
500 g/18 oz tomatoes, halved
2 garlic cloves, unpeeled
15 ml/1 tbsp olive oil
100 g/4 oz onions, peeled and coarsely chopped
5 ml/1 tsp chipotle chilli powder or paste or to taste + 7.5 ml/1/2 tbsp
250 g/9 oz masa harina for tamales
400 ml/14 fl oz/1 ¾ cups warm water
75 g/3 oz butter, softened
2.5 ml/1/2 tsp baking powder
2.5 ml/1/2 tsp fine sea salt
15 ml/1 tbsp bouillon powder
75 g/3 oz Feta cheese, crumbled
Sea salt and freshly ground black pepper
String (optional)
Put the corn husks in a large bowl and pour a kettle of boiling water over them. Place a small plate on top to keep them submerged and leave them to soften and soak for a couple of hours or even overnight.
Preheat the grill to high. Line the grill pan with kitchen foil and arrange the chillies, tomatoes and garlic cloves on it. Grill, turning the chillies and garlic as necessary, until everything is soft and starting to turn golden. Cool then skin the chillies, discard the seeds and stem and cut the flesh into strips about 1 cm/1/2 in wide and 2.5 cm/1 in long.
Peel the garlic and place it in a food processor with the tomatoes and any juices. Blend to a chunky purée.
Heat the olive oil in a frying pan, add the onions and cook, stirring regularly, until soft and golden. Scrape in the tomato purée, sprinkle in 1 teaspoon of chipotle chilli powder and some seasoning, and cook the sauce, stirring every now and then, until it is soft, thick and relatively dry. Check the seasoning.
Process the butter, salt, baking powder, bouillon and remaining chipotle powders in a food processor until creamy and well blended. Add about a quarter of the masa harina followed by a quarter of the water, processing in between and repeating the procedure with the remaining masa harina and water until you have a thick batter.
Drain the cornhusks, lay them out on a dishcloth, cover them with a second dishcloth, and pat them dry. Arrange enough of them on the work surface to make a rectangle roughly 20 cm/8 in x 15 cm/6 in, generously overlapping several pieces of husk if necessary. Spread 1/6 of the batter on the husks, leaving a 2 cm/3/4 in border. Place a good spoonful of the tomato sauce in the centre of the batter and top with 1/6 of the chillies and 1/6 of the cheese. Fold the short sides of the corn husks up and over the batter and the filling, then fold up the long side in the same way, enclosing it all completely, rolling and shaping it into a parcel. Don't worry if it is not particularly tidy, that is what tamales look like! Carefully pick the parcel up and set it aside, seam side down. Repeat with the rest of the batter and filling.
When the tamales are all made, they can either be steamed as they are, seam side down, or you can tie them up like a present, which makes them slightly easier to handle once they are cooked and improves the presentation. In Mexico, strips of corn husk or banana leaf are used, which looks very ethnic and natural – but this also adds to the fiddliness of making tamales, so I use string!
Line a steamer with a double layer of corn husks or baking parchment and put it in a large saucepan with 3 cm/1 1/4 in of boiling water. Arrange the parcels in the steamer, cover the pan and steam the tamales for 1 hour and 30 minutes.
Reheat the remaining tomato sauce, adding some water to loosen it.
Serve the tamales with a spoonful of tomato sauce and provide a pair of scissors to cut the string.
Any leftover cornhusks can be left to dry out completely and used on another occasion.
Buén provecho!
You Should Also Read:
Tamales
The Chillies of Mexico - El Poblano
The People of Corn


Related Articles
Editor's Picks Articles
Top Ten Articles
Previous Features
Site Map





Content copyright © 2022 by Isabel Hood. All rights reserved.
This content was written by Isabel Hood. If you wish to use this content in any manner, you need written permission. Contact Mickey Marquez for details.