When Diabetes is Like Holding a Tiger by the Tail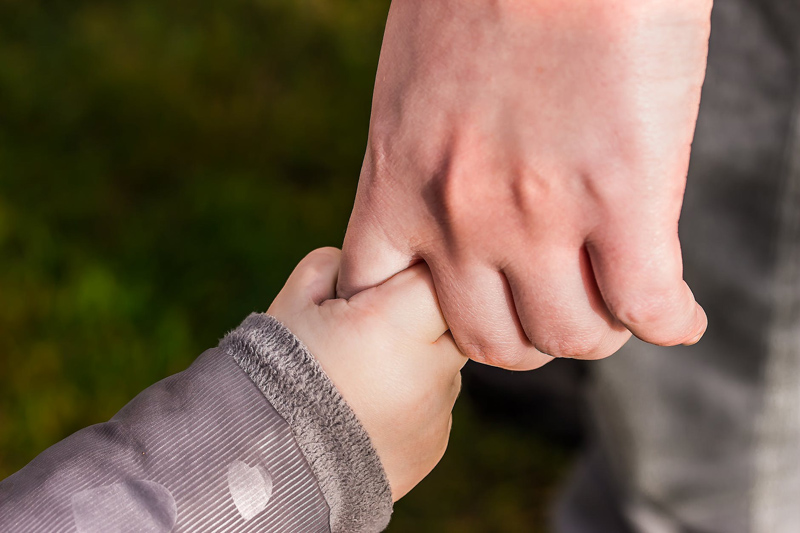 My son was diagnosed w/ T1D when he was 7. I was so embarrassed and ashamed the first few days that I could not stop myself from crying at times, while my son took it matter-of-factly; a 7 year old showing more poise and logic than a well-educated and until then, emotionally stable, grown up.
During one of my more mellow moments, he looked at me and said: "Insulin works. I feel better." That made me feel so much better! But I should have been the one who promised him that, rather than letting him figure it out on his own and comforting me with the news.
He refuses both pump and pen, but will test 10-12 times a day, so we catch the highs and lows fairly quickly. At the end of his 'honeymoon' period I was shocked at how many things affected his B/G - and mentioned this at a support group.
Many of our kids saw the same ped endo, and were uncomfortable with the advice we heard about highs - he asked what time the kids experienced a high reading, and then told us not to test at that time! But another mom said 'it worked for us!' so I tried it.
What I realized was that I was not giving his insulins time to work, so I would fret over a high reading, give him just a smidge more insulin, and then the existing insulin and new shot would combine and bring him very low an hour later. This is called 'stacking' insulin, and is very unpredictable.
A long time later he had the same problem because we had overused a particular area for injections, and the insulin would get stuck there a while, and then let loose all at once. I think that insulin in small doses worked faster than insulin in regular doses, so that added to the unpredictability. Of course he continued to test frequently, so we could be aware of dangerous trends.
I still try to analyze a dozen events that could have or shouldn't have brought his B/G low or pushed it high, but I swear sometimes it's the phase of the moon.
At one point I just said something like: 'This B/G reading is just a number, and we are not getting graded for it, so we should not grade ourselves. We are both doing the best we can so you are healthy and comfortable, but diabetes is like holding a tiger by the tail. We'll just hold on tight and see you don't get bit!'
Our amazing local Type One Diabetes support group was a wonderful resource, with monthly meetings and a summer picnic, holiday parties and other events. The first party we attended had crafts tables, games, food and drink. The recipes were all listed on cards in front of the item, and the drinks were all zero calories.
There were some 'emergency' juice boxes available for kids who had lows due to dancing or running around, or whatever else might cause a low, and some of the dishes were higher carb and higher sugar, but exercising portion control it was fun to 'splurge' on the family favorites of veterans in the juvenile diabetes cohort. And my son loved seeing that every other family had at least one person testing or getting a little insulin every so often - or treating an unexpected low!
Browse at your local library, neighborhood bookstore, or online retailer for
books on raising children with diabetes
.
Diabetes care for children
https://childrenwithdiabetes.com/clinic/care.htm
Research Corner: Ending the A1C Blame Game
https://insulinnation.com/treatment2/cure-insight/research-corner-no-longer-playing-the-a1c-blame-game/
https://fb.me/6vCAaK9vR
For moms of a newly diagnosed baby -
It Gets Better
https://www.deathofapancreas.com/2013/04/it-gets-better.html
Life with Type 1 Diabetes
Everyday Challenges, Everyday Magic
https://spoonful.com/type1
Please, please, please watch this video about the symptoms of Type One Diabetes
Type 1 Diabetes Aware -- Diabetes UK and JDRF UK
https://www.youtube.com/watch?v=tYlQTylh_0M&feature=youtu.be
My Glucagon Security Blanket
https://www.diabeteshealth.com/read/2012/10/28/7691/my-glucagon-security-blanket/
Growing up with diabetes: a youth perspective
Ms. Krystal Boyea, Youth Ambassador, North America & the Caribbean, to the International Diabetes Federation
https://tinyurl.com/7xjwldq
US Dept of Justice: Protecting the Rights of Students with Diabetes
https://blogs.usdoj.gov/blog/archives/1418
You Should Also Read:
Newly Diagnosed with Type One Diabetes
Diabetes Information for Classmates and their Families
Back to School with Juvenile Diabetes


Related Articles
Editor's Picks Articles
Top Ten Articles
Previous Features
Site Map



Follow @DownSynAdvocacy
Tweet





Content copyright © 2022 by Pamela Wilson. All rights reserved.
This content was written by Pamela Wilson. If you wish to use this content in any manner, you need written permission. Contact Pamela Wilson for details.