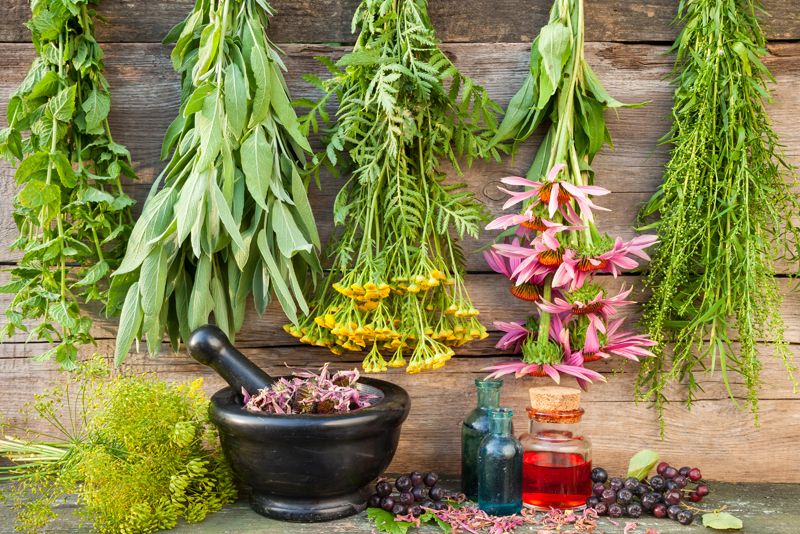 What exactly is alternative medicine? The main focus of alternative medicine is to prevent disease and illness. Holistic and naturopathic health and wellness, is designed for prevention whereas Western (or conventional) medicine is not. Conventional medicine is typically used only when you are ill. Alternative medicine is medical treatment that uses massage therapy, acupuncture, herbal treatments, and many other similar treatments to help us get and stay well.

The primary focus of alternative medicine is that the naturopathic and holistic healers treat the whole person, not just their condition. Each person receives treatment that will heal their mind, body and spirit, bringing their whole being into balance and health. It isn't just a generic pill that fits "all". Natural medicine is geared individually.

Nothing like conventional doctors who usher you in and out without so much as knowing your name, alternative practitioners listen and take time with their patients. They get to know who you are and are more respectful of your time in order to better treat you.

While both medicines (natural and chemical) have side effects, many seek out the holistic route to avoid taking chemicals that come from prescription medications. And those people usually consider what is going to happen in the "long" term rather than the short fix that comes with popping a pill. All types of medication, herbs and even foods if not taken correctly have adverse reactions that can cause harm, especially if not taken in the correct dosage.

Herbs or alternative medicines can interact badly with prescription drugs but it is difficult when most traditional doctors cannot offer you much information about drug interactions or natural medicine. That is where it is wise to seek out professional alternative doctors that know about interactions between natural and conventional treatments.

Alternative medicine has been around the beginning of time. Herbs and other treatments was only natural and as the years continued, mankind learned more about ways to treat their ailments. Now we see the result of thousands of years worth of knowledge and experience.

Before seeking out alternative medicine, check with your doctor. Herbs are nature's medicines and need to be treated with respect as well as all other forms of alternative medicine. Now you can be more knowledgeable when you make the decision about whether these types of treatments are right for you. It is better to know ahead of time what the benefits and drawbacks these methods have before choosing a treatment. Talk to both professionals and get all the facts before you choose.


Please always do your research and consult with your physician, naturopath, or health care provider before taking any home remedies or supplements or following any treatment suggested on this page. Only your health care provider, personal physician, or naturopath can provide you with advice on what is safe and effective for your unique needs or to diagnose your particular medical issue.


Related Articles
Editor's Picks Articles
Top Ten Articles
Previous Features
Site Map





Content copyright © 2023 by Bettina Thomas-Smith. All rights reserved.
This content was written by Bettina Thomas-Smith. If you wish to use this content in any manner, you need written permission. Contact Bettina Thomas-Smith for details.