The Sauces of Mexico - Guacamole Recipe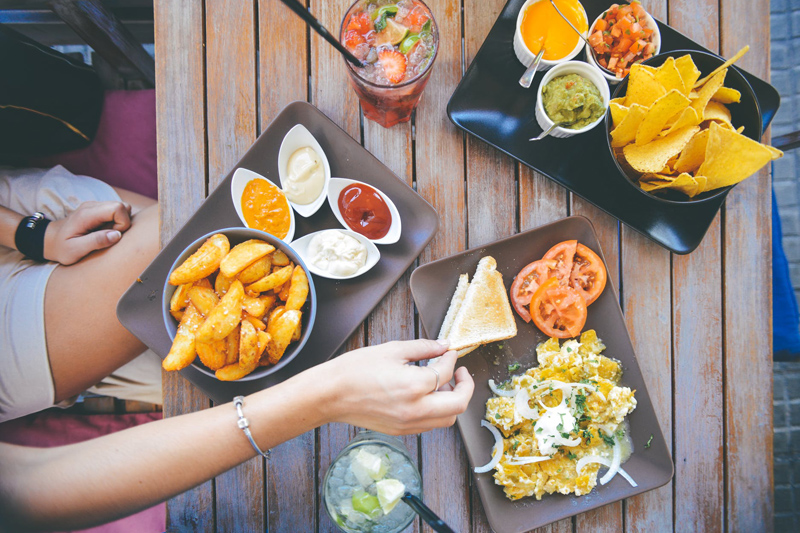 Guacamole, a "sauce of avocado", from the Náhuatl ahuacamolli - "ahuacatl", avocado, and "molli", sauce. It is one of the best known Mexican dishes and its fame has spread far and wide, to the extent that you can buy it in a tub nowadays in the refrigerated section of a supermarket, and even a 'long-life' version in a jar. But guacamole is highly perishable as avocadoes only shine when they are freshly extracted from their knobbly skins, and their allure, like their colour, fades rapidly when exposed to oxygen - so if the mass produced, ready-made jade coloured pulp is all you have ever tasted, you are in for a big surprise!

There is a legend which tells of the great plumed serpent god, Quetzalcóatl, making a gift of guacamole to the Toltec people who inhabited central Mexico, and specifically the state of Hidalgo, around 800 to 1000 AD. From there, it was supposedly passed on to other Mexican cultures but bearing in mind that the earliest traces of the ahuacatl, discovered in the state of Puebla, date to around 8000 BC, it seems likely that ripe avocadoes were mashed and consumed with relish long before Quetzalcóatl chose to bestow his beautiful pale green sauce on anybody in particular. The name itself may be more modern, as the Aztecs considered the avocado a lustful stimulant and were forbidden to consume it, so it is possible that the term "guacamole", or "ahuacamolli" in Náhuatl, the language of the Aztecs, is post-Columbian and that the Aztecs did not actually start eating a sauce of avocado until after they were conquered by the Spaniards.

Everybody makes guacamole their own way and there are as many recipes as there are cooks. The first, utterly essential ingredient is perfectly ripe avocadoes, and since avocadoes are generally sold rock hard, they need to be bought several days in advance and kept at room temperature until soft and luscious, so that they can impart a wonderfully buttery, but very healthy, richness to the end product – and as avocadoes, once ripe, keep well in the bottom of the refrigerator, they can be bought and ripened at leisure. Chillies are a very traditional component and vary from region to region, their heat imparting an important kick to the rather bland flavour of the avocado. Tomatoes and lime juice, both very historical Mexican ingredients, are also well established guacamole players and provide sparkle and zest. The standard onions, garlic and coriander/cilantro are more debatable inclusions if one is looking at a pre-Columbian guacamole: I had always thought that garlic and onions had originated in Central Asia and were post-Hispanic additions to the Mexican larder, but the Mayas are reported to have eaten a species of wild onion, allium kunthii, and used the leaves and roots of the Cydista aequinoctialis or garlic vine, so the primary guacamole may well have been flavoured with these, as well as the native herb eryngium foetidum, also known as culantro, rather than the present day coriander/cilantro, which probably came from the Mediterranean. And lastly, olive oil, far from authentic or traditional, decidedly post-Hispanic but a factor which I have found in my extensive experimentation contributes considerably to both texture and flavour.

And now for the method! Originally guacamole would have been pounded in a molcajete, a mortar made of lava rock, so if you want to be traditional, by all means pound it in the same way. Alternatively, the avocadoes can be mashed with a large fork, and this is my preferred way of making it, although it is relatively time-consuming, since any other ingredients, such as chillies, tomatoes, garlic, onions and coriander, have to be chopped by hand. The easiest and quickest method is obviously to blend everything except tomatoes in a food processor, but the result is a very smooth, silky mash, lacking in texture as well as richness; if you are short of time, however, do use a food processor to chop chillies, garlic, onions and coriander, then add the avocadoes and tomatoes and pulse until you have a coarse purée.

However you decide to make guacamole, always remember to put the stone back in to keep the avocado from discolouring. Guacamole will last for about 2 hours but any longer than that and it will start to lose its freshness and sparkle.

Guacamole

Serves 4

2 large, ripe avocadoes
2 garlic cloves, peeled and crushed
1 green chilli, deseeded and finely sliced
100 g/4 oz red onions, peeled and finely chopped
1 lime, juiced
60 ml/4 tbsp olive oil
15 g/1/2 oz fresh coriander, coarsely chopped, plus a few leaves for garnish
150 g/5 oz cherry tomatoes, quartered – a mixture of red and yellow is pretty
Tortilla chips, to serve (optional)
Sea salt and freshly ground black pepper

Halve the avocadoes and set the stones aside. Scoop the flesh into a bowl and mash it coarsely with a large fork. Add the garlic, chilli, onions, half the lime juice, olive oil, chopped coriander and some seasoning. Fold in the tomatoes and gently push the avocado stones into the guacamole if you are not serving it immediately.

Just before serving, remove the stones, stir gently, and check the seasoning, adding some more lime juice if the flavour is not perky enough.

Garnish with the fresh coriander leaves and serve immediately, with totopos, tortilla chips, as a snack or hors d'oeuvre.

Buén provecho!

You Should Also Read:
Avocado in Tomatillo Sauce Recipe
Salsas, the Sauces of Mexico
Avocado, pear of the Indies


Related Articles
Editor's Picks Articles
Top Ten Articles
Previous Features
Site Map





Content copyright © 2023 by Isabel Hood. All rights reserved.
This content was written by Isabel Hood. If you wish to use this content in any manner, you need written permission. Contact Mickey Marquez for details.