Avocado, Pear of the Indies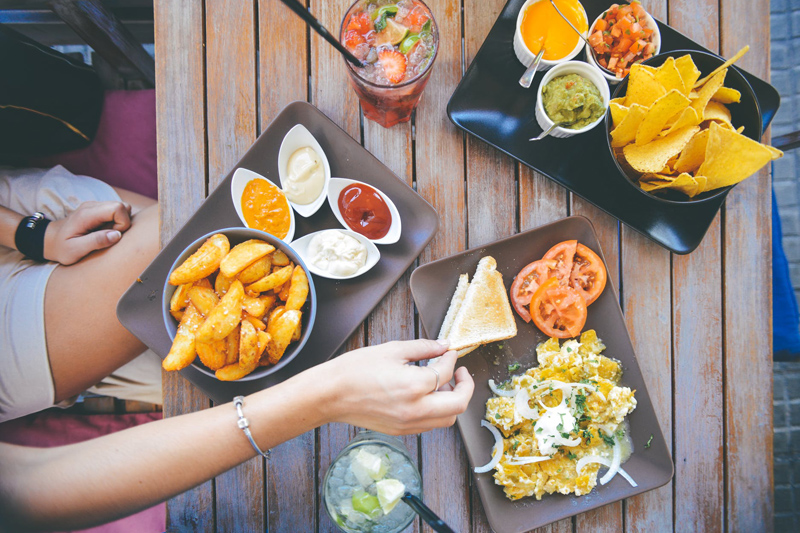 The Aztecs' "ahuacatl" has become the avocado but the name bestowed upon it by the Spanish conquistadores was both more romantic and more evocative: "pera de las Indias", pear of the Indies, illustrating its shape and what must have seemed, in the sixteenth century, an exotic and outlandish provenance. Its botanical name, Persea Americana, is also somewhat more glamorous, while alligator pear, one of its popular titles, brings to mind steamy swamps and tropical forests. In Mexico, still the largest producer of avocadoes in the world, it has stuck to its Aztec roots and is simply known as "aguacate".

The earliest traces of the ahuacatl, which is the single seed berry of a flowering plant, have been found in the state of Puebla and date to around 8000 BC, although cultivation does not seem to have commenced until very considerably later, probably around 5000 BC. It was a forbidden fruit for the Aztecs, who deemed it to be a lustful stimulant, but other Mexican cultures had no such hesitation and ate it straight from its shell, scraping the soft flesh out with their front teeth. Hernán Cortés is said to have developed a distinct predilection for avocadoes, sprinkling them with salt and eating them somewhat more elegantly than the local population, with a small silver spoon. Although avocadoes proved to be bad travellers several hundred years ago – they start to ripen as soon as they are picked – they did eventually reach Europe, where they were eaten with salt or sugar, or, as the Spanish historian Oviedo, author of La Historia General de las Indias, recorded, with cheese.

Modern methods of transportation made the avocado available to the whole world in the twentieth century, and the present day avocado comes in many sizes and shapes, depending on the cultivar, and its skin can be smooth and glossy, or dark, rugged and craggy like the afore-mentioned alligator. Its flesh is rich, luscious and deeply nourishing – it is sometimes referred to as "mantequilla de árbol", tree butter, or "mantequilla del pobre", poor man's butter, and its delicately flavoured oil is highly prized. In the centre of the fruit lies a large, egg-shaped stone with magical properties, at least for the avocado: discard this stone and the fruit turns dull and brown as though its life supply were switched off, but add it to guacamole, soup, salsa or salad, and the gentle, faintly luminous green will glow for hours. The stone also heralds over-ripeness: shake the "pear" and if you hear a tell-tale rattle from its stone, reject it as it is past its prime and the inside will be dark and vaguely musty.

In its natural state, the ahuacatl's flavour is faintly nutty, decidedly subtle and elusive, almost bland, but this makes it the ultimate partner for stronger, sharper, more aromatic or spicier ingredients like lime juice or tomato, onions or garlic, fresh coriander, chillies and salty cheese – in fact, put an avocado into the right team and it undergoes an extraordinary transformation: no longer timid and hesitant, it becomes the star of the show, lending its talents to any number of happy combinations, both sweet and savoury.

Pineapple and avocado salad – Ensalada de piña y aguacate

This is a fresh and energising salad, with wonderful contrasts of texture and flavour, rich and creamy, sharp and crunchy, hot and sweet. I have to admit the avocado fan is very untypical and decidedly "nouvelle cuisine", but it does look pretty! Needless to say, when prepared by a street or market cook, the avocado is simply spooned out of its shell.

Serves 4

20 g/3/4 oz hulled pumpkin seeds
5 ml/1 tsp + 2 tbsp/30 ml olive oil
225 g/8 oz peeled, diced fresh pineapple, net weight
25 g/1 oz red onions, peeled and finely sliced
1 lime, juiced
1 red or green chilli, deseeded and finely sliced
2 small ripe avocadoes
100 g/4 oz fresh, sharp cheese (queso fresco, feta, ricotta salata, goat's cheese), crumbled
15 g/1/2 oz fresh mint, coarsely chopped
1/2 tsp chipotle chilli powder (optional)
Sea salt and freshly ground black pepper

Heat the oven to 180oC/350oF/gas 4/fan oven 160oC. Place the pumpkin seeds in a small baking dish and stir in 1 tsp of olive oil and 1/4 tsp of salt. Roast for about 7 minutes, until the seeds are slightly swollen and barely starting to brown. Cool.

In a small bowl, mix the remaining olive oil, pineapple, onions, lime juice and chillies, and season with salt and pepper.

Halve and stone the avocadoes, and peel off the skin with a sharp knife. Lay the halves on a chopping board hollow side down and slice through them 4 or 5 times at an angle, leaving them attached at the narrow end. With the palm of your hand, flatten each half gently so that the slices fan out. Slide a spatula under the fans and place them on four plates. Spoon the pineapple mixture over them, and sprinkle with cheese, mint, and finally the roasted pumpkin seeds. Dust lightly with chilli powder.

Serve immediately before the avocado loses its colour.

Buén provecho!

You Should Also Read:
The Sauces of Mexico - Guacamole
The Herbs of Mexico - Coriander
Ceviche Recipe


Related Articles
Editor's Picks Articles
Top Ten Articles
Previous Features
Site Map





Content copyright © 2023 by Isabel Hood. All rights reserved.
This content was written by Isabel Hood. If you wish to use this content in any manner, you need written permission. Contact Mickey Marquez for details.