Celiac Disease in Children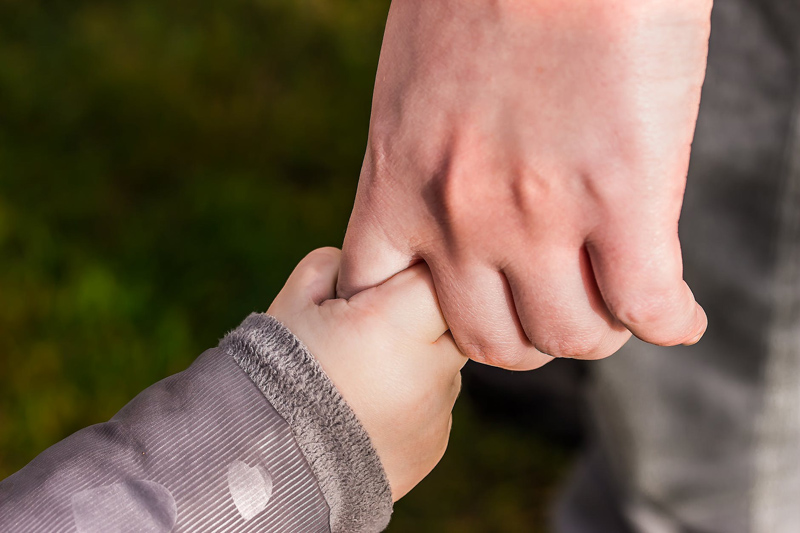 Celiac disease, a condition that is caused by sensitivity to gluten in wheat, rye, or barley, can cause children to be undernourished even though they eat well.
Although there are nearly two dozen physical symptoms of gluten intolerance, many children go undiagnosed even though they have conditions that are more frequently associated with celiac, like Type One Diabetes or Down syndrome.
In children the symptoms may be behavioral or emotional, rather than physical. Delayed growth, skin rash, digestive problems, and other conditions that are sometimes observed may be attributed to a child's primary diagnosis or common childhood illness.
Whether a child has symptoms or not, untreated celiac disease can cause complications in addition to malnourishment, anemia and growth problems.
If your child has been diagnosed with celiac disease, it's important to make recommended changes in his or her diet immediately, to protect the small intestine and allow it to heal.
Although there are many foods that are gluten free, it can be complicated to learn which have gluten containing products added to them during processing or food preparation.
Some families report that their children have a sensitivity to oats as well as all varieties of wheat, rye and barley. Relatively recent reports of gluten being present in french fries at a fast food restaurant were a surprise for many families who believed they were a safe treat for children whose menu choices are often very restricted.
Fortunately, there are many internet resources that alert families to hidden sources of gluten as well as reporting a great variety of gluten free food products that are becoming more available at local grocery stores.
Browse at your local bookstore, public library or online retailers for children's books, products for gluten free living, and books on celiac disease in children, like:
Incredible Edible Gluten-Free Food for Kids, or
The Down Syndrome Nutrition Handbook
Many of the gluten-free products at Amazon.com I found from Bob's Red Mill,Orgran, Pamela's Products, Sylvan Border Farm, Cherrybrook Kitchen, Mary's Gone, Ener-G Foods, Kinnikinnick Foods, Hodgson Mill, Allergy Grocer, Heartland's Finest and others should have their own websites.
Back to School with Celiac Disease
https://www.bellaonline.com/articles/art52323.asp
Celiac Disease and Juvenile Diabetes
https://www.bellaonline.com/articles/art48740.asp
Celiac Disease and Down Syndrome
https://www.bellaonline.com/articles/art32543.asp
National Foundation for Celiac Awareness
What is celiac disease?
https://www.celiaccentral.org
Does my child have celiac disease?
Screening Questionnaire to fill out and print for your child's doctor
https://www.celiaccentral.org/Do_I_Have_Celiac_/13/
Experts: Celiac Disease Often Overlooked
Lab Tests Online - Celiac Disease
https://www.labtestsonline.org/understanding/analytes/celiac_disease/test.html
Vanderbilt Childrens Hospital
Celiac Disease in Children
Celiac Disease and Anemia
Hematological Manifestations of Celiac Disease
Celiac disease and anemia, thrombocytosis, thrombocytopenia, leukopenia, venous thromboembolism, hyposplenism and IgA deficiency
Childrenwithdiabetes.com has extensive information on celiac in general and celiac in children with type one diabetes
Children with Diabetes - Celiac
The Children with Diabetes website What's New in CWD newsletter -
Are you celiac aware?
https://url.childrenwithdiabetes.com/?u=6789
Celiac sprue - blocked cellular recognition
Testing for Transglutaminase Antibodies
Healthy Lifestyle Coaching for All Ages & Stages
from the author of The Down Syndrome Nutrition Handbook - A Guide to Promoting Healthy Lifestyles, Joan Guthrie Medlen
Dr. Len Leshin - DS Health
Celiac Disease and Down Syndrome
Celiac.com
Down Syndrome and Celiac Disease
You Should Also Read:
Celiac Disease and Juvenile Diabetes
Celiac Disease and Down Syndrome
Back to School with Celiac Disease


Related Articles
Editor's Picks Articles
Top Ten Articles
Previous Features
Site Map



Follow @DownSynAdvocacy
Tweet





Content copyright © 2022 by Pamela Wilson. All rights reserved.
This content was written by Pamela Wilson. If you wish to use this content in any manner, you need written permission. Contact Pamela Wilson for details.