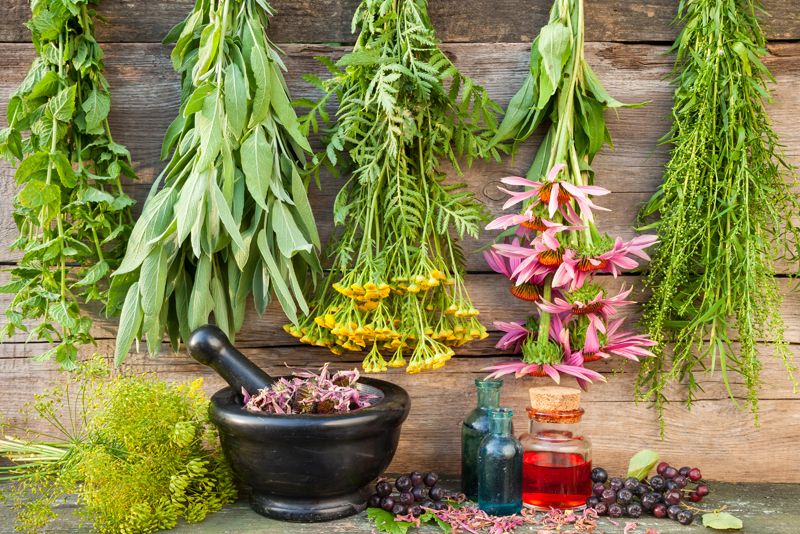 Skin care is one of those regimes that can cause a great deal of confusion and can cost an astronomical amount of money with no real guarantee of success. Creams,masks, exfoliants, lotions, toners, peels, and moisturizers crowd shelves at our local drug store all proclaiming the qualities that will make us smooth, youthful and vibrant. Is all this hype true? Do you have to spend a fortune on regimes you can't pronounce to achieve the look you want? No, try looking no further than your own fridge , garden or pantry for the tools to create beautiful skin.
Start inside your body. You should always give your body a strong foundation to build its healthy skin on by hydrating with at least 8 glasses of water a day. All the moisturizer in the world won't help if you are dehydrated and water will flush impurities from your skin. Eat a varied, healthy diet with lots of fruits, vegetables and foods rich in essential fatty acids(omega-3 and omega-6).Drink green tea which studies have shown can slow the aging process due to its antioxidants. Include herbs in your diet for their wonderful antioxidant properties.Get adequate sleep, at least 7 hours a night and remain active during the day. Exercise can relieve stress, improve circulation and you won't be frowning so much!
Try to use natural or homemade remedies when possible, it is never advisable to slather chemicals on your skin. If you wouldn't eat it why absorb it through your skin? Your skin is the largest organ in the body and can absorb a great deal of toxins which are damaging. Change your routine when the seasons rotate because your skin has different needs as the environment shifts. Keep your makeup light if possible, skin needs to breathe and never forget to cleanse your face in the evening despite being rushed or simply tired. Always use a sun block to protect yourself, beyond premature aging the UVA and UVB rays can cause skin cancer.
Here are some great natural skin care ideas if you are looking for a healthy change:
Olive oil has many uses in beauty treatments and has been utilized for centuries by beautiful vibrant women in the Mediterranean and Middle East. The oil can be massaged on pretty much any inch of skin for wonderful results. Hands, cuticles, face, heels, elbows and lips benefit from the application of olive oil. You can also massage it into your hair to make your locks shine and scalp dryness disappears. Coconut, almond and sesame oil also have nice results but can leave a scent on your skin.Add a couple drops of your favorite essential oil for a heady fragrance.


Egg whites can have a wonderful effect on wrinkles either applied alone or mixed with other ingredients. You simply apply on problem areas such as under the eyes, let dry and wash off. Mix the egg white with glycerin, cucumber or lemon juice for wonderful anti wrinkle masks.


Create easy homemade masks at least once a week for lovely results, varying the ingredients for whatever you are trying to achieve. Basically you apply the mask, leave it on for 15 minutes and wash off with warm water. Use mashed banana to moisturize and reduced oily areas. Use a honey oatmeal yogurt mask to sooth sensitive skin. Try avocado and honey for dry mature skin. Use mashed cucumber and sugar, chilled, for smooth refreshed skin.


Try a cucumber chamomile steam facial for gorgeous soft skin.Simply place 2 or 3 chamomile teabags in a bowl of boiling water, add a couple drops of chamomile essential oil and sliced cucumber to the water. Drape a cloth over your head and drape the edges of the bowl to create a steam tent. Relax for 10 minutes and then cool your face down with some fresh water and pat dry. massage a little moisturizer or almond oil into your skin and enjoy the results!


Make yourself a refreshing spritzer for your face on hot days or when you feel less than fresh. Simply put spring water or mineral water and your favorite essential oil(lavender or lemon) in a spray bottle and mist it on your face or body for freshness. avoid the eye area.


Exfoliating is also very important to clear luminescent skin. Some commercial exfoliants can actually damage the skin because people use them too vigorously. Try a homemade exfoliate instead with less abrasive ingredients and wonderful results. Try smoothing olive oil on your face and then dipping your fingers into plain granulated sugar then apply in small gentle circles all over. This buffs your skin leaving it smooth and clear.


Lemon has many uses in natural beauty products. Lemon is a natural exfoliating agent and can be combined with other ingredients for masks, moisturizers and toners. Lemon contains alpha hydroxy acids which are actually ingredients in many commercial products. The simplest application of lemon is mixed with water and wipes over the skin as a toner. Don't use lemon juice undiluted, it is too strong.
Natural homemade skin products have been used for centuries due to necessity and because they work. While creating an environment dedicated to health and wellness in your home it is important to carry this practice over to your body. Chemicals in any form are damaging and your skin deserves to be pampered in natural quality products.


Related Articles
Editor's Picks Articles
Top Ten Articles
Previous Features
Site Map





Content copyright © 2022 by Michelle Anderson. All rights reserved.
This content was written by Michelle Anderson. If you wish to use this content in any manner, you need written permission. Contact Bettina Thomas-Smith for details.