Herbs For Holiday Indigestion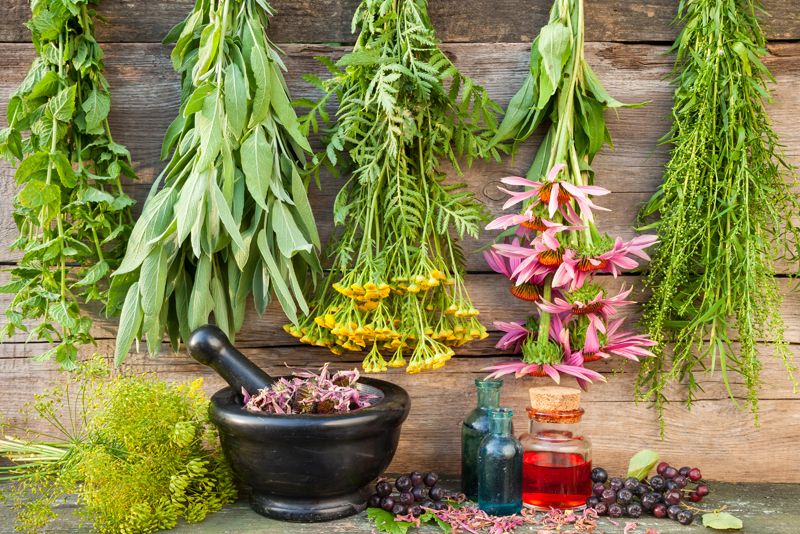 This holiday season, with the hustle and bustle of Christmas shopping, get-togethers, eating, drinking and being generally merry, our bodies take quite the beating and we all handle stress many different ways. From not sleeping, to irritability to digestive issues, taking time to look after yourself should be one of your "to do" checklists.

Why not try some of these great herbs to ease the holiday pressure and alleviate some health issues associated with this wonderful time of year. The first topic of this being:

Indigestion/Heartburn

Acid indigestion is a type of chronic or recurrent discomfort in the upper abdomen that's often accompanied by gas, bloating, and heartburn. Antacid herbs are used to neutralize acids in the stomach and intestinal tract. Many herbs have a long history of use in treating this condition.

Artichoke leaf extracts have been shown to significantly reduce dyspepsia symptoms, including heartburn and nausea.

Chamomile is a traditional remedy for all kinds of GI problems, and research shows it can relieve spasms and reduce inflammation in gastrointestinal tissues. It is traditionally recognized for its calming properties. The heartburn healing herb has high calcium content and therefore has the ability to decrease stomach acids and helps ease esophageal irritation and help with proper digestion.

Slippery elm tablets taken before a meal can also help especially if there is any heartburn.

Teas taken with meals such as, fennel, peppermint, or chamomile, are worth trying. If nausea is a problem, drink a tea with fresh ginger root simmered with one and a half cups of water.

The herb ginger has been used for dealing with many different gastrointestinal problems and has anti-inflammatory properties. Ginger is a very good herbal heartburn remedy as it supports the proper digestion process by promoting natural intestinal movement.

Peppermint is said to have healing properties that help calm the stomach.
Other herbs to try are: Aloe Vera, Bladderwrack, Cardamom, Catnip, Chamomile, Comfrey, Dandelion, Fennel, Flax Seed, Gentian, Hops, Iceland Moss, Kelp, Licorice, Marshmallow Root, Meadowsweet, Mint, Mullein, Papaya (Fruit And Leaves), Red Raspberry, Slippery Elm, Turmeric Root, Wood Betony.

Please always do your research and consult with your physician, naturopath, or health care provider before taking any home remedies or supplements or following any treatment suggested on this page. Only your health care provider, personal physician, or naturopath can provide you with advice on what is safe and effective for your unique needs or to diagnose your particular medical issue.


Related Articles
Editor's Picks Articles
Top Ten Articles
Previous Features
Site Map





Content copyright © 2023 by Bettina Thomas-Smith. All rights reserved.
This content was written by Bettina Thomas-Smith. If you wish to use this content in any manner, you need written permission. Contact Bettina Thomas-Smith for details.