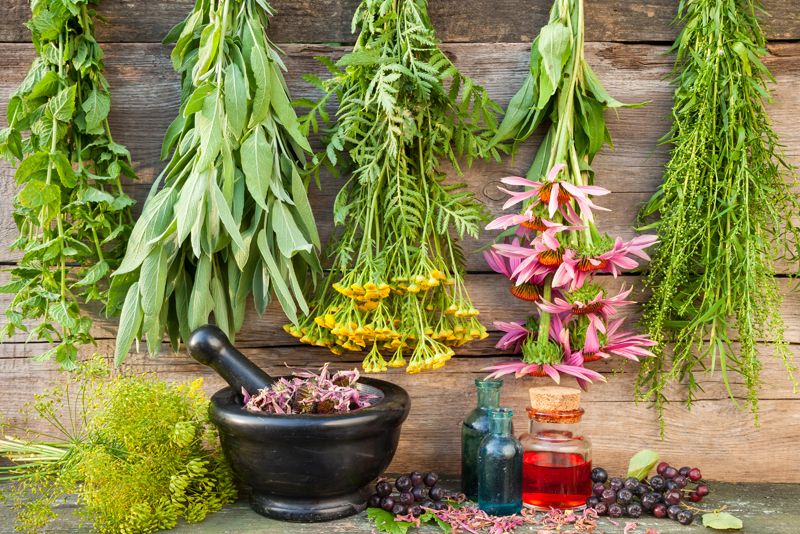 This holiday season, with the hustle and bustle of Christmas shopping, get-togethers, eating, drinking and being generally merry, our bodies take quite the beating and we all handle stress many different ways. From sleeplessness, to irritability to digestive problems, taking time to look after yourself should be one of your "to do" checklists.

Why not try some of these great herbs to relieve the holiday pressure and alleviate some health issues associated with this wonderful time of year. The second topic of this being:

Insomnia

Try taking the following herbs during the day or a minimum of 20-30 minutes before bedtime.

Chamomile is a soothing herb which can be safely used by children and adults alike. Chamomile tea is commonly used in Europe, South America, and Mexico for insomnia and restlessness combined with irritability. Five to six drops of Chamomile oil can also be put in bath water to ease strained nerves or it can be diluted to make a exceptional massage oil. Try Chamomile tea a few times a day.

Hops has been used as a sedative exclusively for insomnia due to worry or nerves. It is a major essence of beer, and has a long record of use for insomnia, anxiety, and agitation. Hops pillows are sometimes used for mild insomnia.

Lavender is a mild strengthening tonic for the nervous system. A few drops of lavender oil added to a bath before bedtime is recommended. In addition, the oil may be used as massage oil or purely inhaled to improve sleeplessness.

Passion flower is an vital herb for insomnia caused by mental worry, working too hard, or nervous exhaustion.

Valerian (my favourite) is used broadly for its calming action against insomnia, nervousness, and restlessness. It is recommended for those people who have a hard time falling asleep, because it cuts down sleep latency and reduces nighttime waking. Valerian is an excellent herbal sedative that has none of the negative side effects of Valium and works well in combination with other sedative herbs.

Wild lettuce is a mild sedative used for agitation and insomnia and may be found in a variety of formulas for the treatment of acute and chronic insomnia.

California poppy is a soothing and sleep-promoting herb which can be found in a variety of herbal remedies for encouraging sleep, helping one to unwind, and easing mild anxiety.

Kava imparts a peaceful feeling, relaxes the body and sometimes improves dreaming. This soothing herb is often used for sleeplessness and exhaustion.

St. John's Wort can help relieve persistent insomnia and mild depression when related to certain brain chemistry imbalances.

Melatonin is a hormone that is increasingly popular as a supplement to promote sound sleep.

Lemon balm helps to unwind the body and encourage sleep.

Please always do your research and consult with your physician, naturopath, or health care provider before taking any home remedies or supplements or following any treatment suggested on this page. Only your health care provider, personal physician, or naturopath can provide you with advice on what is safe and effective for your unique needs or to diagnose your particular medical issue.


Related Articles
Editor's Picks Articles
Top Ten Articles
Previous Features
Site Map





Content copyright © 2023 by Bettina Thomas-Smith. All rights reserved.
This content was written by Bettina Thomas-Smith. If you wish to use this content in any manner, you need written permission. Contact Bettina Thomas-Smith for details.