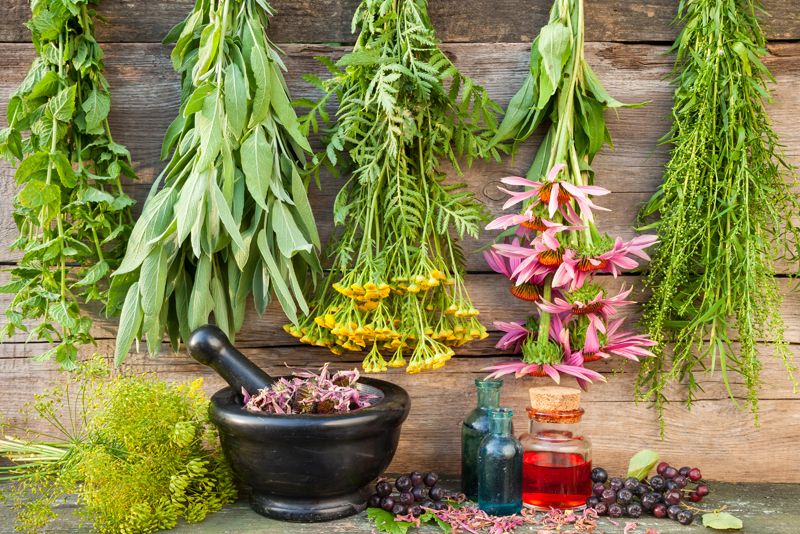 This holiday season, what with the hustle and bustle of shopping, get-togethers, over-eating, over-drinking and being generally a little too merry, our bodies take quite the beating and we all handle stress many different ways. From not sleeping, irritability, hangovers to digestive issues, taking time to look after yourself should be one of your "to do" checklists.

Why not try some of these great herbs to ease the holiday pressure and alleviate some health issues associated with this great time of year. The final topic of this being:

Hangovers

Evening primrose oil has been used extensively as a natural hangover cure since it can help diminish stomach and liver distress. Since the liver is working overtime this herb can assist to make the progression that much more efficient.

Peppermint is a natural stomach calmer, and can be taken as a tea to calm those nerves and improve digestion. You digestive system slows down after a night of drinking, so keep things in balance with a little peppermint.

Willow Bark is also known as 'nature's aspirin,' and can be used in place of Tylenol or Advil or any over the counter pain relievers.

Fennel is a invigorating herb that can help bring your liver back into working order.

Centaury leaf can be used as a tea to calm the nerves naturally and eliminate stomach troubles.

Ginger tea is an instant stomach soother; ginger biscuits (crunchy cookies) are a popular snack after a night out. Try checking out the local grocery store cookie isle for ginger snaps (my favourite) or cookies and keep some on hand.

Brew up some tea with thyme leaves and enjoy it with a drop of honey. Thyme helps soothe tense and tired muscles and aids any stomach troubles.

Wild carrot is a natural detoxifying agent, and can help purify that overworked liver.

B-vitamin supplements are also useful for your hangover since they can decrease alcohol cravings and offer a boost of energy. Vitamins in general can help the body detoxify naturally, reducing the effects of alcohol that still remains in your system afterwards.

Please always do your research and consult with your physician, naturopath, or health care provider before taking any home remedies or supplements or following any treatment suggested on this page. Only your health care provider, personal physician, or naturopath can provide you with advice on what is safe and effective for your unique needs or to diagnose your particular medical issue.


Related Articles
Editor's Picks Articles
Top Ten Articles
Previous Features
Site Map





Content copyright © 2023 by Bettina Thomas-Smith. All rights reserved.
This content was written by Bettina Thomas-Smith. If you wish to use this content in any manner, you need written permission. Contact Bettina Thomas-Smith for details.