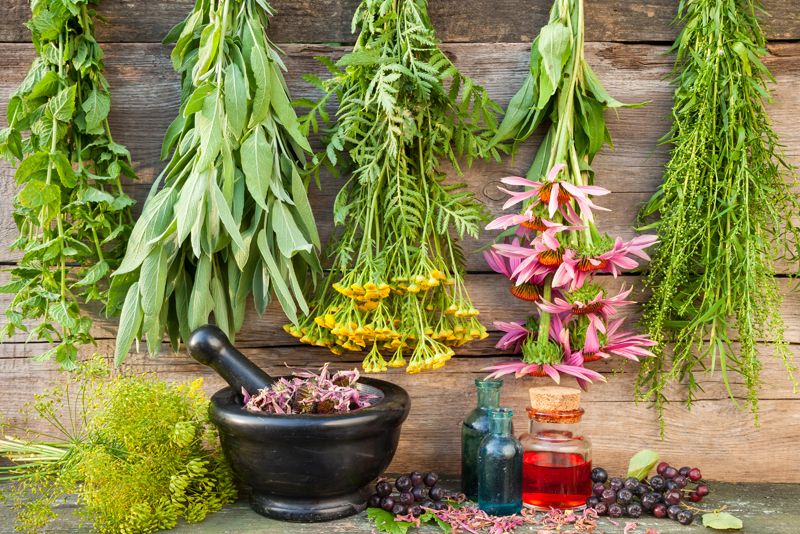 Until recently, this is a topic you hear and see on television, in magazines and you think "oh it will never happen to someone I love"…well it has. My dad has been diagnosed with an enlarged prostate. He is 85 years young. That has prompted me to do this article on top herbs for prostate health. Herbs have been proven to be a powerful aid in not only preventing but healing prostate issues and can, in some cases, be more effective than prescribed medications.

A man's prostate starts out the size of a walnut, but as they age, it becomes naturally bigger. It is when it becomes enlarged, also known as prostatic hyperplasia, that it can lead to problems. The prostate is what make semen. Men over the age of 50 have to watch out for prostate infections, enlarged prostates and even cancer. While enlarged prostate occurs in almost all men, there is some where this will weaken one's ability to urinate, cause kidney problems, urinary tract and bladder infections and even cause blood in the urine. If left undiagnosed, it could lead to cancer. Before beginning any treatment, be sure to get a medical diagnosis.

Top Ten Herbs/Foods for Prostate Health

1. Orange foods such as carrots, sweet potatoes, oranges contain beta-carotene. This is the most significant nutrient in the prevention of enlarged prostate problems. This will protect and even help prevent this issue.

2. Bee pollen, an antioxidant rich compound is used in Europe as a major remedy for enlarged prostate especially when combined with the next herb.

3. Saw palmetto is the best herb out there for prostate health, for prevention and treatment. It contains tyramine, which relaxes the surrounding tissues of the prostate. This permits larger flow, which is crucial in the management and avoidance of prostate problems.

4. Red foods such as tomatoes, watermelon and even shrimp can stop the growth of cancer cells. This type of food is a must as it builds up in the prostates cell lining which can actually attack any malicious cells that begin to occur.

5. Wild basil is another herb that men should keep in their arsenal. Grown wild in Hawaii, the extracts of this herb stops the propagation of different kinds of prostate cancer.

6. Vitex, a herb most used for women, is now being used to lower testosterone levels in men and actually helps to shrink the prostate.

7. Phellodendron is a Chinese herb that prevents tightening of the prostate gland, which keeps the flow of urine open – a must for enlarged prostates.

8. Pygeum is an African herb used in Europe and has shown ability to stop nighttime urination and increasing flow during the day.

9. Xue lian hua is from the sunflower family and once used to treat colds. However it has recently been found to be helpful in obstructing the growth of prostate cancer.

10. Other herbs to ask your healthcare provider about are: clematis, parsley, slippery elm, and juniper berries.

Please always do your research and consult with your physician, naturopath, or health care provider before taking any home remedies or supplements or following any treatment suggested on this page. Only your health care provider, personal physician, or naturopath can provide you with advice on what is safe and effective for your unique needs or to diagnose your particular medical issue.


Related Articles
Editor's Picks Articles
Top Ten Articles
Previous Features
Site Map





Content copyright © 2023 by Bettina Thomas-Smith. All rights reserved.
This content was written by Bettina Thomas-Smith. If you wish to use this content in any manner, you need written permission. Contact Bettina Thomas-Smith for details.