Decorations From Your Garden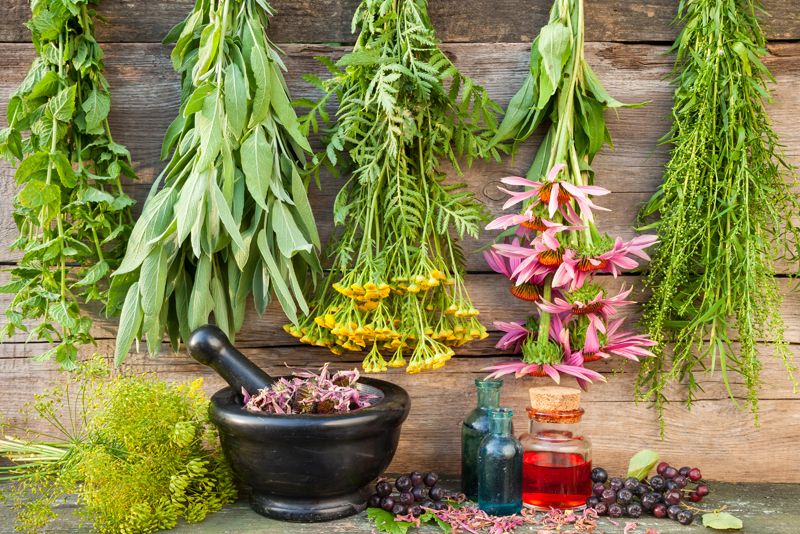 As summer seems to be coming to a rather early end (at least Mother Nature is giving us the impression with the leaves dropping rapidly, pine cones littering our lawn and the migrating birds already heading back home) what better time to put some of those herbs and plants to use.
Apart from Christmas, autumn is my favourite time of year. I believe we should celebrate something about every season, and the winter isn't the only time to hang a wreath on your front door or gate. While most of us are watching our pennies, here is how to make your own wreath at a fraction of the cost. Added benefit...you will have the satisfaction knowing you did it!
Take a look online for some wreaths ideas to give you inspiration. There are literally thousands! Once you have an idea of what you want it to look like, you will need to do the following…
Step #1:
Purchase a straw, wood or grapevine wreath from your local craft store, the craft section at Wal-Mart or my favorite shopping place - Amazon. You can get these wreaths there at such a low price and can reuse them over and over again if you want during the course of the year!
Step #2:
Gather materials you will need to assemble your wreath such as, pliers, scissors, white glue, wire for tying, floral picks (if using a Styrofoam wreath), ribbon, etc.
Step #3:
Go outside and pick bunches of herbs – lavender, rosemary, basil, thyme, mints and anything you love the smell of. Also, pick some berries, maple leaves, pine cones, acorns, pine tree branch…you name it, you can put it on your wreath.
Step #4:
Attach a loop of 21 gauge wire to the wreath's foundation – this will be a blessing to do first instead of when wreath is covered and you are wondering how to wriggle the wire through everything so you can hang it. This makes it easier to hold up and view your progress – standing back at least ten feet to see what it looks like.
Step #5:
Starting on the inside, being sure to work your way around, alternate your items so you get a good idea how they will look (this is where the pins come in handy). Always to remember where the top is so you can hang your finished project. *Be sure to let it dry at least 24 hours so everything is set before hanging outside.
*My tip: Being somewhat of a perfectionist, I find that having a Styrofoam wreath is good as I can pin things and move items around and see how it will look. When I am happy with the outcome, I will just transfer everything over to my grapevine or straw wreath for the final assembly.
And there you go, you have a amazing wreath that not only smells wonderful, is nice to look at, cost pennies to make and that my friends… is priceless!
Please always do your research and consult with your physician, naturopath, or health care provider before taking any home remedies or supplements or following any treatment suggested on this page. Only your health care provider, personal physician, or naturopath can provide you with advice on what is safe and effective for your unique needs or to diagnose your particular medical issue.
You Should Also Read:
Herbal Gardening


Related Articles
Editor's Picks Articles
Top Ten Articles
Previous Features
Site Map





Content copyright © 2019 by Bettina Thomas-Smith. All rights reserved.
This content was written by Bettina Thomas-Smith. If you wish to use this content in any manner, you need written permission. Contact Bettina Thomas-Smith for details.