Summer Recipes with Basil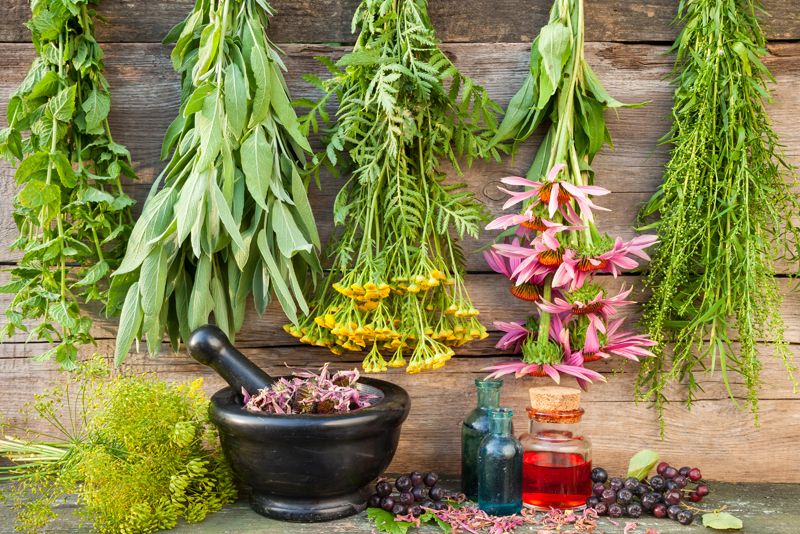 With all the talk about Basil, I thought it fitting to find some summer recipes to use this king of herbs. With over 30 varieties, this member of the mint family grows to approximately two feet tall. Its Latin name
Ocimum basilicum
means "to be fragrant" and it certainly delivers on that promise.
With our herb gardens now in full swing, Basil is best used in tomato bases sauces, on pizzas, and in conjunction with a variety of cheeses and we cannot forget its use in Pesto. Basil is mainly cultivated in Egypt with Unites States being a close second.
Keeping in the summer theme, here are a few recipes for a lovely summer evening with friends and family. Enjoy!
APPETIZER
-
Tomato Basil Bruschetta
Ingredients:
• 1/4 cup fresh chopped basil
• 6 chopped roma tomatoes
• 1/2 cup chopped sun-dried tomatoes
• 3 cloves minced garlic
• 1/4 cup olive oil
• 1/4 teaspoon ground black pepper (use same amount or less of salt)
• 1 French baguette or similar shaped loaf of bread
• 2 cups shredded mozzarella cheese (or Italian blend is nice too)
*Balsamic Vinegar can be added to the recipe – a couple tablespoons at most.
Directions
1. Preheat the oven's broiler.
2. In a large bowl, combine all the ingredients except for the cheese and let the mixture to infuse together for at least 10 minutes.
3. Meanwhile, cut the loaf into 3/4-inch slices and arrange the slices in a single layer on a cookie sheet – lightly butter and broil for 1 to 2 minutes, until slightly brown. *I like to melt a little butter and use a small paintbrush to put the butter on my bread for broiling.
4. Take the tomato mixture and spread evenly over toasted slices, topping each with the mozzarella (or your favourite) cheese.
5. Broil until the cheese is ooey-gooey and evenly melted.
*Serve with a nice Merlot, Chianti or Chardonnay and you have a wonderful snack to serve to guests.
DINNER
-
Margherita Pizza
Ingredients:
• 1/4 cup olive oil
• 1 tablespoon minced garlic
• 8 Roma tomatoes, sliced
• 2 (12 inch) pizza crusts - I prefer to make my own in the bread maker, but you can buy them at your local grocery store
• 1 cup ounces shredded Mozzarella cheese (or take a block of fresh mozza and cut into ¼ inch chunks)
• ½ cup shredded Parmigiano-Reggiano
• Dozen fresh basil leaves
• 1/2 cup crumbled feta cheese
Directions
1. For tomato marinade, mix olive oil, garlic and tomatoes - allow to sit for 15 minutes. Preheat oven/grill) to 400 degrees F.
2. Brush each pizza crust with some of the tomato mixture; shower the pizzas evenly with Mozzarella and Parmigiano-Reggiano cheeses. Arrange tomatoes overtop, then add with shredded basil, Parmesan, and crumbled feta cheese.
3. Bake until the cheese is bubbly, golden brown and smelling wonderful – approx. 10 minutes.
*The Merlot and Chianti also pairs nicely with this pizza.
Please always do your research and consult with your physician, naturopath, or health care provider before taking any home remedies or supplements or following any treatment suggested on this page. Only your health care provider, personal physician, or naturopath can provide you with advice on what is safe and effective for your unique needs or to diagnose your particular medical issue.


Related Articles
Editor's Picks Articles
Top Ten Articles
Previous Features
Site Map





Content copyright © 2019 by Bettina Thomas-Smith. All rights reserved.
This content was written by Bettina Thomas-Smith. If you wish to use this content in any manner, you need written permission. Contact Bettina Thomas-Smith for details.