Creating Shelter for Your Herb Garden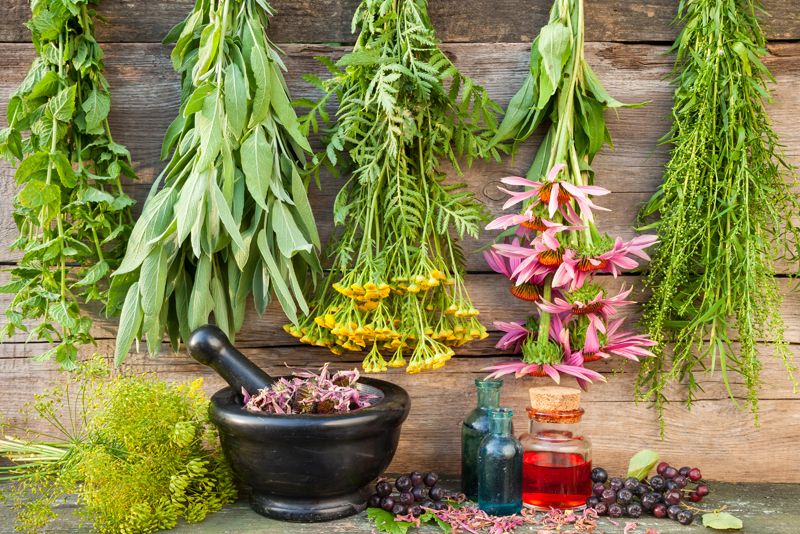 One of the features to consider when planning your herb garden is shelter from environmental factors such as the wind. When creating your sheltered areas consider open lattice fences and interesting hedges instead of walls which can produce a wind tunnel effect which is damaging to your plants.

Hedges can be created using gorgeous tall plants for outside barriers as well as a series of lower herbs as internal fences which provide a stunning structure to your garden.Chose plants that match the overall theme or tone of your garden, for example boxwood can be clipped into a lovely formal hedge and bay or rosemary are perfect growing unimpeded in an informal garden. Low structure hedges can be created from any herb, as long as they grow lush and dense. Herb hedges need to be revitalized on occasion as plants die or become diseased from pests or other factors. Simple remove the damaged plant and replace it with a plant of similar height and density to avoid unsightly gaps.

Some of the most beautiful herb gardens are found in the ruins of old stone houses and barns. There is something magical about a lush oasis of herbs against the worn stone and spilling out off the open window frames. If you don't have the luxury of an old ruins then carefully consider the material and location of your wall. Take note of the usual wind flow and shade building a wall that will not block the sun. Walls can be made of brick, stone and vary in heights. Low small rows of brick can be used effectively as borders and interior walls. Formal knot gardens often utilize both hedges and a small row of bricks to enclose the intricate design. Herbs such as creeping thyme can actually be planted along the top of walls with the right design.

Fences are an attractive shelter option because they can provide protection while also allowing airflow. Fences can be constructed from willow, entwined metal, trellis and even a traditional white picket design .Place flowering or climbing herbs next to your trellis to make an entwining supported blanket of plants.

The many different sheltering structures all give a different impression and you should plan the right type for your garden to create continuity.All herb gardens are beautiful whether formal or free flowing and deserve protection and support to grow strong and healthy.




Related Articles
Editor's Picks Articles
Top Ten Articles
Previous Features
Site Map





Content copyright © 2023 by Michelle Anderson. All rights reserved.
This content was written by Michelle Anderson. If you wish to use this content in any manner, you need written permission. Contact Bettina Thomas-Smith for details.