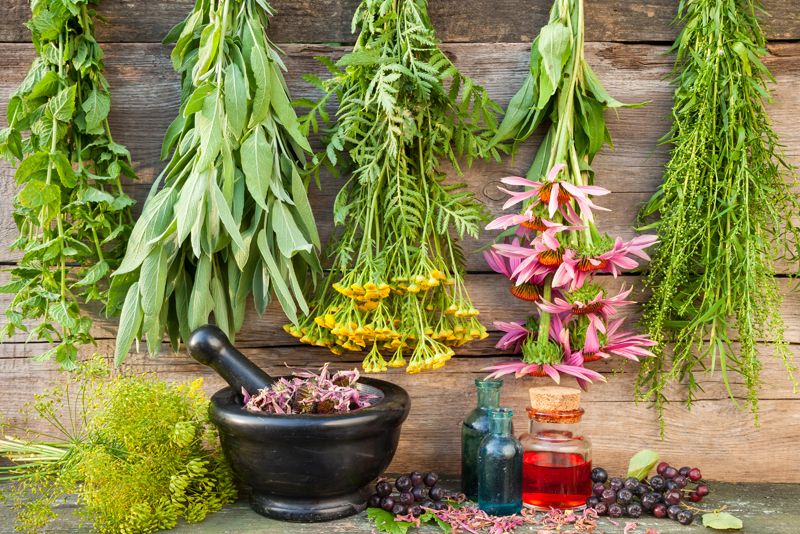 I don't know whether being a Brit has anything to do with my love of tea or not, but I absolutely love, love, love a cup of tea. Tea is something I could not do without. While others have got to have their morning cup of coffee, I must have my cup of tea. Now I'm not talking about dipping a bag into boiling water (a proper cup of tea has to be made with boiling water) and pulling it back out so it resembles light iced tea…no, it is a delicious, brewed black cup of tea that makes my day just a bit brighter and can rival any cup of java. (I can hear you coffee lover's screaming at the computer right now telling me how wrong I am! Trust me, you've never had a really good cup of tea.)
Tea is the second (water is the first) most consumed beverage in the world and has tremendous health benefits. There have been studies done that have shown the polyphenol found in green tea has cancer preventing antioxidant properties. It can also in aiding in fat metabolism. Herbal teas made from the seeds, roots, leaves and fruits are steeped in hot water (preferably water taken off the boil and let sit for a few minutes) have lower antioxidants than black, white, green and oolong teas. Herbal teas have been toted to help with weight-loss, sleep, fight off colds and flu and a handful of other mild complaints.
White tea is the least processed and is made of the young leaves and new buds of the plant. With the leaves being steamed and then dried, they retain high concentrations of catechins and perhaps why it has higher than normal medical benefits such as anti-cancer fighting properties.
Green tea has the highest concentration of EGCG and its antioxidants have been used to treat cancers of the bladder, breast, stomach, colon as well as preventing the arteries from clogging, burning fat, reducing the effect of such neurological disorders Parkinson's and Alzheimer's disease, improving cholesterol and reducing stroke risk.
Black tea has the highest of caffeine and is made with fermented tea leaves. This tea may actually protect lungs from second hand cigarette smoke, reduce risk of stroke and also contains "good" antioxidants for your body that protect your body from pollution and aging. It also contains immune boosting agents and may actually fight Diabetes.
Chamomile tea is best known for bringing on a state of relaxation and restful sleep, but the antioxidants it contains may help with diabetes and inhibit the growth of cancer cells.
Echinacea tea is commonly used for the fighting of colds.
Rooibos (red tea) is a fermented South African tea containing flavonoids that have cancer-fighting properties. I tried this a while ago and found it actually very nice, full bodied with a very relaxing, pleasing aroma and taste. It has been added to our mandatory staple of teas.
With all this being said and you still aren't convinced that tea is good, then read on.
Tea has two to three times less caffeine than coffee. It may reduce your risk of heart attack and stroke by preventing blood clots from forming and keeping your arteries smooth and clog-free. Tea drinkers have stronger bones as tea actually protects them. Tea actually contains fluoride and tannins that may keep plaque away and give you something to smile about. It boosts your immune system to fight off infections. The polyphenols found in tea fight against cancer. Tea keeps you hydrated and is calorie-free (except mine that has cream and a pinch of sugar).
For those of us with sluggish metabolisms, green tea can actually increase your ability to burn up to an additional 80 calories by drinking five cups a day. That is about an eight pound loss over a year just by drinking tea! Who knew?
Please always do your research and consult with your physician, naturopath, or health care provider before taking any home remedies or supplements or following any treatment suggested on this page. Only your health care provider, personal physician, or naturopath can provide you with advice on what is safe and effective for your unique needs or to diagnose your particular medical issue.
You Should Also Read:
Herbs for Healing


Related Articles
Editor's Picks Articles
Top Ten Articles
Previous Features
Site Map





Content copyright © 2023 by Bettina Thomas-Smith. All rights reserved.
This content was written by Bettina Thomas-Smith. If you wish to use this content in any manner, you need written permission. Contact Bettina Thomas-Smith for details.