Valentines Day – Hate It? Kissed Off ?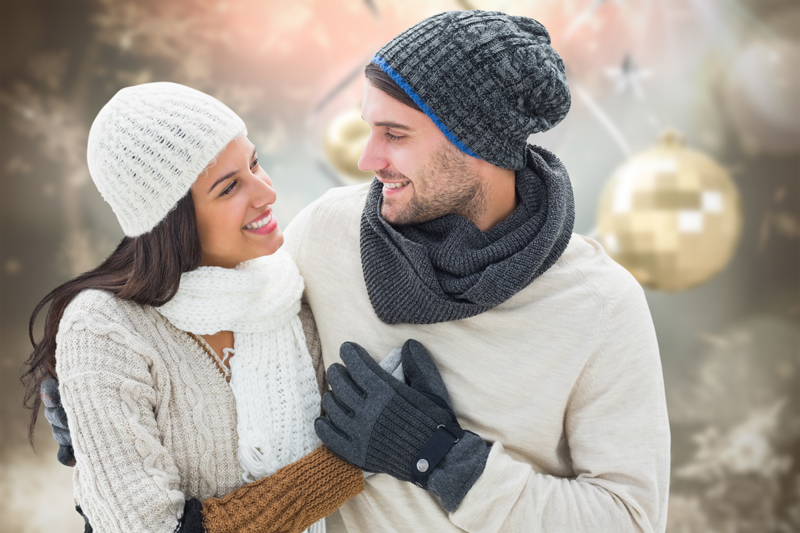 It seems to have become passé these days to like Valentine's Day, but I do! Do you love or hate Valentines Day? Share your choice on my Facebook page by choosing the article that supports your position – love or hate? Do you hate Valentines Day?
So, here it comes again – Valentine's Day - a special day symbolized by hearts. It's supposed to be all about love - a celebration of love and romance; but all kidding aside I can see some reasons why women these days looking for that special someone are Kissed Off with the whole thing. Lately it seems like there are more people expressing hatred for it than love of it. Sorry guys, but I've done some research and I'm taking the female viewpoint on this.
After doing a little research online to gather facts for this article the choices seem to be somewhat less than stellar these days when it comes to finding a guy worth getting to know, let alone finding someone you could love and celebrate Valentines Day with. So the viewpoint of this article supports the I Hate Valentines Day fans. After you read this article please read the opposing view in the article
Valentines Day? Love It?
and then go to my Facebook page and like the article that supports your position on Valentines Day – love it or hate it; and if you'd like to, please share a comment stating why you love or hate Valentines Day. Do you think it's a celebration of love and romance or that it has become a joke that celebrates the concept of love and romance that's somewhat rare in these days of online dating, game playing and lack of lasting commitments in relationships.
After a review of some of the online dating sites and some random male profiles on some of the top sites I can't believe some of the things that many of these guys have posted as their headlines or in their profiles. I have to admit as a writer doing research, I've read some unusual books and articles but none of them were quite as bizarre as some of these profiles. Admittedly there were not many guys on the online sites who would make very good Valentines! They seem to want a fantasy partner who is perfect in everyway, sexy yet nurturing, independent yet always at their beck and call, no one over weight, no one unattractive. Yet, many of these guys epitomize male imperfection.
So what did I find?
Well, arrogance is one of the primary personality traits of many of these men these days. I mean some of them really think they are a gift to all women on earth. Now - that would be more understandable if only they weren't so lacking in any redeeming qualities that would even make them a gift to a female gorilla at the zoo. So why are they so arrogant? The only reason I could come up with is that there are more women than men looking for love and a relationship, so they mistake a short supply of guys for an invisible tag on their forehead that sez, "I'm sexy and I know it or damn, I'm so hot".
Over-inflated belief that their hobbies would be even remotely interesting to today's enlightened women is also very prevalent. Hunting, fishing, hiking and looking for Bigfoot at night in the woods are in most cases not considered good choices for first dates. I'm not positive, but I don't think that hunting is a favorite pastime of many women. There are lots of sports nuts which is not too bad these days, as there are many women who also follow sports.
AND … there's an amazing lack of motivation and aspiration to succeed at being a responsible, grown up in the world. This is exhibited by an underlying thread that women are so desperate, that they won't mind at all being the primary bread winner in their relationship indefinitely. Many underemployed, and under motivated men who should be looking for professions and positions are busy browsing the dating sites looking for a partner to support them. They seem to miss the point that the word relationship is in fact a replacement for the word partnership which means two people working together toward goals. Mutual respect and a desire to succeed together is important to any lasting, good quality relationship.
AND… then there's the icing on the cake - a glaring lack of sensitivity which is exhibited by insensitive behavior LIKE FORGETTING VALENTINES DAY!!!
So, here it comes again – Valentine's Day. A special day symbolized by hearts. Happy Valentines Day to all of you - those who Love it and those who Hate it. There is a good way to celebrate it either way. That is to focus on the health of your heart by learning the warning signs of heart attacks and how to take better care of your heart by visiting the American Heart Association page at https://www.heart.org/HEARTORG/
It's your heart, even if you don't love Valentines Day, you should love and care for your own heart!
Until next time, have a warm heart but be COOL! Be happy, be well, and be the best you that you can be!
Best Regards,
Kate Woods
I Aspire To Inspire
Of course, information presented on this site or found online in articles or forums should never be relied on in lieu of professional consultation for problem resolution.
Find Kate Woods on Facebook
You Should Also Read:
Are You In Love With Being In Love?
Valentines Day? Love It?


Related Articles
Editor's Picks Articles
Top Ten Articles
Previous Features
Site Map





Content copyright © 2023 by Kate Woods. All rights reserved.
This content was written by Kate Woods. If you wish to use this content in any manner, you need written permission. Contact Kate Woods for details.