Top 10 Herbs For A Bug Free Summer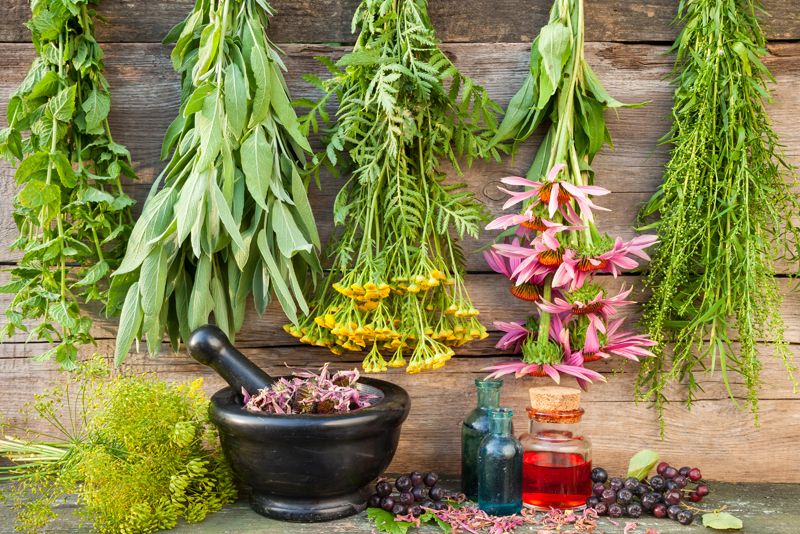 With the warmth of summer approaching, so are those nasty little buggers that suck your blood, infest your garden and well, make life outdoors downright unpleasant at times. Now you can fight back without worrying about whether your plan of attach is harmful – not only to your children and pets, but the environment too.

What is great about this natural approach is that you don't have to go around smelling like you took a bath in chemicals. Even your fur-babies will appreciate being able to lounge in the grass without having pesky little insects burrowing into their skin.

We have used herbs for years for just about everything you can imagine. Summer is short and meant to be enjoyed, so add these wonderful herbs to your garden (and kitchen arsenal) as well as your potted containers. Then sit back and enjoy those pleasurable blue-sky days without worry. Below are some of my favourites, I hope they will become yours too.

1. Catnip (Nepeta cataria) – now before you have visions of your cat rolling around in dried up leaves, this plant, also known as catmint, is a lovely addition to your garden perennials. Just take a few of the leaves, crush them in your hands to release the oils and rub onto your skin. Research has shown that this plant is 10 times more effective than DEET.

2. Lemon Grass (Cymbopogon) – the essential oil from this not only acts as a mosquito repellant for both humans and animals, but when added to your pets shampoo it can even discourage fleas.

3. Rosemary (Rosmarinus officinalis) – whether you are adventurous and want to grow and dry your own, or go to your local supermarket and buy some "dried" rosemary, just take a couple spoonfuls of the dried leaves and rub them on your skin and clothing and even on your pets – the oil released contains a scent the mosquitoes do not like.

4. Basil (Ocimum basilicum) – this has the same effect as rosemary. Try growing a small container full that you can use over the summer and then dry come fall to us into the winter months for cooking those great soups and stews.

5. Garlic (Allium sativum) – drop a few cloves into your birdbaths and stagnant water as this is a natural pesticide against mosquito larvae.

6. Marigolds (Calendula officinalis) – not only do they look wonderful in your garden and containers, but they emit an odor which some insects find offensive. Keeping these colourful lovelies in your garden and wherever you sit outdoors will keep mosquitoes and other insects at bay.

7. Lavender (Lavandula spp) – this is something we keep in at all times. Mix 1 part Lavender oil to 3 parts water in a small water spritzer, shake and use on directly on your skin and rub into your pets fur before going outdoors.

8. Lemon Balm (Melissa officinalis) – growing this in your garden keeps mosquitoes at bay, as does crushing a few leaves and rubbing onto your skin.

9. Feverfew (Tanacetum parthenium) – take some of the leaves, let steep as if making tea, strain and then use full strength on skin. This protects against mosquitoes, gnats and flies.

10. Geranium (Pelargonium graveolens) – using geranium oil in distilled water is an effective insecticide when sprayed onto plants where larvae might hide and feed.

Since there can be harmful interactions with these or any herbs, always do your research, consult your personal doctor and/or naturopath before taking anything – natural or not.


Related Articles
Editor's Picks Articles
Top Ten Articles
Previous Features
Site Map





Content copyright © 2018 by Bettina Thomas-Smith. All rights reserved.
This content was written by Bettina Thomas-Smith. If you wish to use this content in any manner, you need written permission. Contact Bettina Thomas-Smith for details.