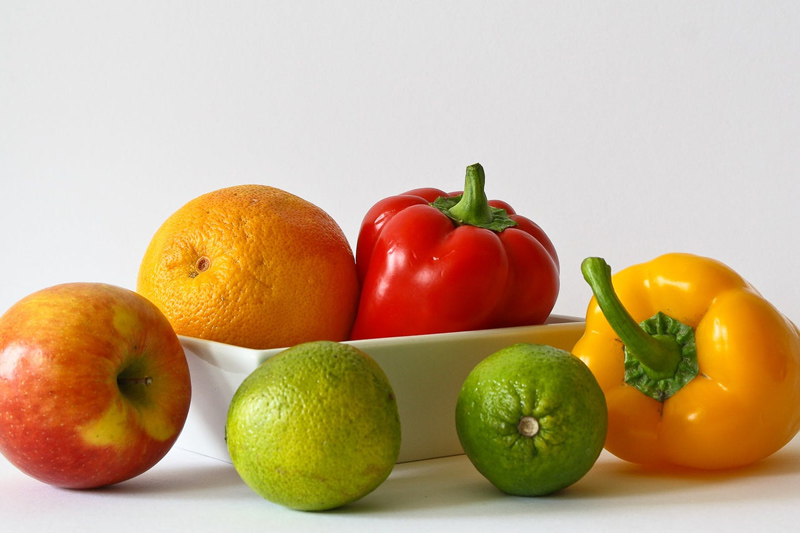 According to the National Institutes for Health Office of Diet Supplements, vitamin A helps us maintain good vision, fertility, and healthy skin, as well as fight infection. We get it from eggs, whole milk and fortified skim milk, and organ meats, such as liver.

Fortunately for vegans and others who avoid dairy products and eggs, our bodies can actually produce vitamin A from substances in dark orange and leafy green vegetables. Spinach, kale, broccoli, carrots, and sweet potatoes are all rich sources of vitamin A precursors. Other sources are fruits such as peaches, apricots, papaya, and mangoes.

It should be easy to get enough vitamin A and its precursors, but the pace of modern life often means we reach for fast-food burgers and a soda rather than salad and milk. Make a conscious effort to eat vitamin A or vitamin A precursor rich meals at least several times a week. Carrot Salad is fast, easy, yummy, and brimming with this important nutrient. Vitamin A precursors in the shredded carrots have a higher bioavailabilty than whole carrots (and cooked carrots have even more!)

Our bodies can store extra vitamin A that we ingest and don't need for metabolism and draw on those reserves when the diet lacks enough of this essential nutrient. Because we can accumulate vitamin A, it is possible to get too much. If we stick to food sources, overdoing it is almost impossible. However, people that take vitamin supplements should read product labels and consult their health care providers about how much vitamin A supplement they need. And those who have had intestinal surgery, such as for Crohn's disease, may be unable to process the vitamin A precursors into vitamin A, and should also discuss their situation with their health care providers to make a plan to meet their vitamin A requirements.


Carrot Salad

4 or 5 medium carrots
¼ cup finely chopped red onion
¼ cup frozen peas
4 to 6 cups baby spinach leaves

2 Tablespoons honey
2 Tablespoons Dijon mustard
Fresh ground black pepper to taste.

Wash, peel, and shred the carrots. (A food processor's grating attachment shreds carrots almost instantly – a real time saver.) Add the finely chopped onion and frozen peas.

In a small container, mix the honey and mustard. If it seems too thick, add a little orange or carrot juice. Dress the carrot–peas salad with the dressing. Place in refrigeration for a few hours to allow the flavors to marry. Serve on a bed of spinach leaves and add fresh ground pepper to taste.

The carrot mixture holds up well for several days, and is also a great sandwich filling. Spread low-fat cream cheese on whole wheat bread and top with a generous spoonful of carrots.

You Should Also Read:
Vitamin A
Vitamins
Vitamin Angel Alliance -- fight malnutrition worldwide


Related Articles
Editor's Picks Articles
Top Ten Articles
Previous Features
Site Map





Content copyright © 2022 by Kathy L. Brown. All rights reserved.
This content was written by Kathy L. Brown. If you wish to use this content in any manner, you need written permission. Contact Megan Mignot for details.