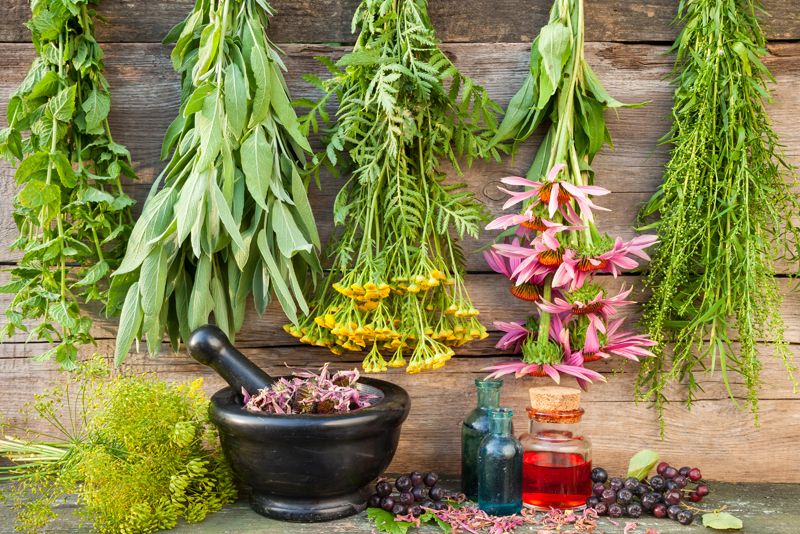 It is estimated that 1,638,910 people will be diagnosed with cancer this year and that each of us will know or have someone we care about affected with this disease. Recently my dad was diagnosed with Leukemia, so this article is dedicated to him and towards his recovery.

Leukemia affects your blood vessels, bone marrow and the lymphatic system. Symptoms include fatigue, weakness, fever or chills, weight loss, fatigue, easy bleeding, red spots on the skin, bone pain and sweating. Leukemia also has an effect on white blood cells which are important for fighting against various infections. Because of this, the patient's immune system becomes weakened so it cannot defend the body from infections.

Treatment of this disease can include chemotherapy, targeted therapy, radiation therapy and stem cell transplant. There are many other leukemia treatments that are more natural and less invasive when compared to radiation therapy. Some of these leukemia alternatives include herbal and natural foods and supplements that are rich in antioxidants and vitamins. By providing the body with the nutrition it needs from natural sources, these natural supplements provide an alternative solution to leukemia treatment.

Herbs can help you improve your health and increase energy. The best herb which will help you get rid of infections is garlic which can be eaten fresh or take it in capsules. This herb also has an excellent anti-carcinogenic effect-the continued use of this remedy will help battle all opportunistic infections.

Herbal brews for tea include rosemary, nettle, stinging nettle, elder blossoms, calendula, brooklime, St. John's Wort (be careful with this one when on medications), celandine, dandelion root extract, yarrow extract, wormwood, elder, woodruff, and meadowsweet. These herbs must be mixed thoroughly and a heaped teaspoon each of this herbal mixture can be steeped for about five minutes in boiling water. Once the herbs have been steeped well in the water, strain the herbal tea and slowly sip two cups of this tea throughout the day as a herbal remedy against many of the symptoms.

Other beneficial herbs are Andrographis, Autumn Crocus, Butcher's Broom, Chaparral, Maitake, Pau d'Arco, Quassia, Reishi, Resveratrol, Rosy Periwinkle and Xi Shu.

Natural beverages like green tea and caffeine that are rich in antioxidants are good anti-leukemia supplements. Antioxidants diminish and organize the total amount of reactive oxygen, nitrogen, and free radicals in the body. Green tea is successful against leukemia and has been popular for centuries. Researchers are now exploring green tea extracts that epigallocatechin-3-gallate (EGCG) has, for leukemia patients and is believed to have anti-cancer properties.

Vitamin C also helps strengthen the blood vessels and protects against different toxins present in the body which are frequently an underlying reason or the real cause behind an incidence of leukemia in a person. The blood vessels can be strengthened by these supplements. The side effects of medications used during cases of leukemia can also be countered by the use of Vitamin E as this vitamin can effectively reduce the intensity of all side effects arising as a consequence of prescription medication over a long period of time.

Licorice root is grown in Europe, the Mediterranean and Asia, and this herb may also kill cancer cells and put a stop to mutations in the DNA. Licrocoumarone, a compound found in licorice root, is thought to be responsible for these benefits.

Shark cartilage is an herbal supplement used by patients to boost the immune system, according to the Leukemia and Lymphoma Society, by giving the immune system more strength it may allow the body the ability to fights cancer cells.
Ginseng contains a dozen compounds which have the same effect on the body as steroid hormones, that may strengthen the immune system and slow the growth of cancer cells.

Flaxseed oil has been promoted as an anti-cancer agent for several decades and the oil extracted from flaxseed is believed to strengthen the immune system and fight cancer cells. Flaxseed can be taken in supplement form, as well as added to diet through consuming raw flaxseed in cereals or eating breads that contain this ingredient.

The importance of regular physical exercise (especially outside in the fresh air) cannot be over-emphasized to keep up good health and strengthen the body's natural defense system. A fighting spirit in the person will be of immense value and one must be emotionally supported by friends and family or well wishers during this stressful time.

Please always do your research and consult with your physician, naturopath, or health care provider before taking any home remedies or supplements or following any treatment suggested on this page. Only your health care provider, personal physician, or naturopath can provide you with advice on what is safe and effective for your unique needs or to diagnose your particular medical issue.


Related Articles
Editor's Picks Articles
Top Ten Articles
Previous Features
Site Map





Content copyright © 2023 by Bettina Thomas-Smith. All rights reserved.
This content was written by Bettina Thomas-Smith. If you wish to use this content in any manner, you need written permission. Contact Bettina Thomas-Smith for details.