Fast and Easy Dinner At Home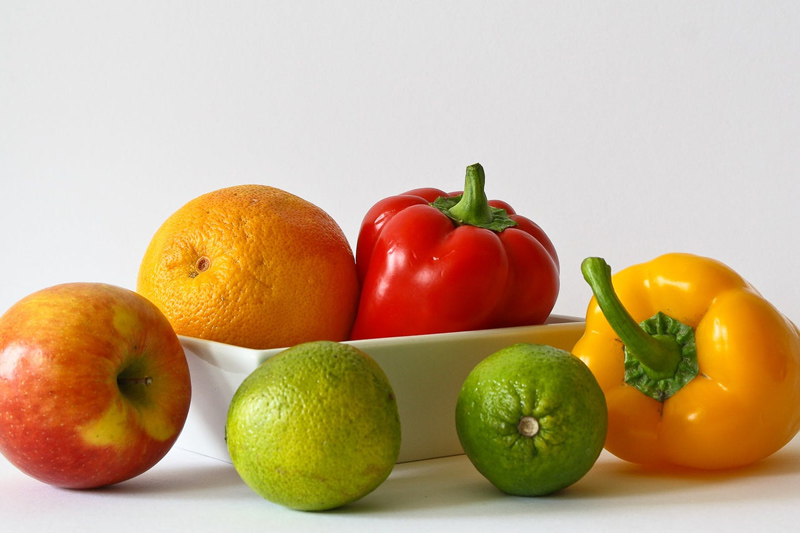 Even with a full battery of healthful-eating strategies, the typical restaurant patron faces a minefield of temptation when she opens the menu. My favorite thin crust vegetable pizza (off the appetizer menu of a ubiquitous chain of restaurants) has over 900 calories. I can easily eat the entire pizza. Add in wine and salad, and, with this one meal, I have topped my total daily calories as a small, fairly sedentary woman. And let's not forget the triple chocolate cake!

Obviously, I love to eat out as much as the next person, but on those days when the jeans are suddenly too tight, I can usually point to a lot of restaurant dining. I know it is time to stay home and cook. But how do we find the time to put a meal on the table every evening? It boils down to planning, preparation, and simplification.

Every time you pick up a knife or pull out a roasting pan to prepare food, be thinking about how you can use the ingredients in another meal. If you are making a casserole, make two and freeze one for later. If you are chopping vegetables, chop extra and bag them up for tomorrow.

Be healthy and smart with convenience items. Some pre-packaged foods are full of preservatives, dyes, and salt, but others are not. Read the labels. Considering the timesavings they offer, healthy convenience items can mean the difference between a vegetable-pasta casserole and fast-food burgers. If you have a little more money than time, spring for the frozen vegetables.

Be safe with leftovers. Cover the food in airtight containers and store them promptly in the refrigerator. Freeze leftover cooked food if you won't be using it within a day or two.

Keep meals simple. You don't have to put on a five-course banquet every night. A main dish plus a salad is fine. If the main course is easy, you might want to spend more time doing something fun with the side dish.

Over the weekend, do a couple of major cooking projects. These will be your theme ingredients for the rest of the week.

For example:
Make a crock-pot of soup, chili, or stew on Saturday night. Make a lot; you'll be serving this soup all week. Nothing is better with stew than fresh bread, and the store has frozen bread dough if you don't want make the dough yourself. On Sunday fix a roast turkey breast, lamb, or grilled chicken breasts.

On Monday night, make some of the leftover stew (or the vegetables from the soup with a bit of broth) into a potpie. Coat a casserole dish or cast iron skillet with cooking spray. Spoon the vegetables into the dish. Mix a small box of cornbread and spoon over the vegetable filling. Bake around 30 minutes in a 350-degree oven until golden brown.

Use some sliced turkey or chicken to make quesadillas for Tuesday night. Sandwich meat, pepper jack cheese, sliced green onions, and a little salsa between two soft tortillas and grill. This is excellent with any sort of fruit-chili pepper salsa, such as cranberry-jalapeno or apple-habanera. Check out the condiment section of the supermarket for an appealing variety.

On Wednesday, make turkey or chicken salad. Hard boil a few extra eggs and save for later in the week. If you baked bread over the weekend (and had the good sense to hide an extra loaf in the freezer), you can serve the sandwiches on slices of homemade whole wheat.

I doubt turkey tetrazinni is an actual Italian dish, but my mother always made this casserole with leftover turkey and we loved it. Try it on Thursday. Lightly coat a casserole with cooking spray and preheat oven to 350-degrees. Boil half a box of whole-wheat spaghetti according to package directions; drain. Brown half a chopped onion, a couple of chopped celery stalks, sliced mushrooms, and a little garlic (add garlic toward the end) in a few teaspoons of olive oil. Add 2 cups of chopped turkey, a can of low-sodium cream of mushroom soup, a small jar of pimentos, and the pasta. Thin with a little milk, water, or white wine, if needed. Salt and pepper to taste. Turn into the casserole and top with around half a cup of shredded low-fat mozzarella. Bake for 20 to 30 minutes, until cheese melts and dish is brown and bubbly.

On Friday, use those left over hard-boiled eggs, some julienne sliced turkey or chicken, a few tablespoons of bacon bits, cheese, and an avocado as well as lots of fresh vegetables – carrots, zucchini, mushrooms, celery, a variety of lettuces -- to make your own special version of Cobb salad. Serve with some of that leftover soup.




You Should Also Read:
Root Vegetable Soup
Leftover Turkey Soup


Related Articles
Editor's Picks Articles
Top Ten Articles
Previous Features
Site Map





Content copyright © 2023 by Kathy L. Brown. All rights reserved.
This content was written by Kathy L. Brown. If you wish to use this content in any manner, you need written permission. Contact Megan Mignot for details.