Lenten Cooking in Mexico - Chilpachole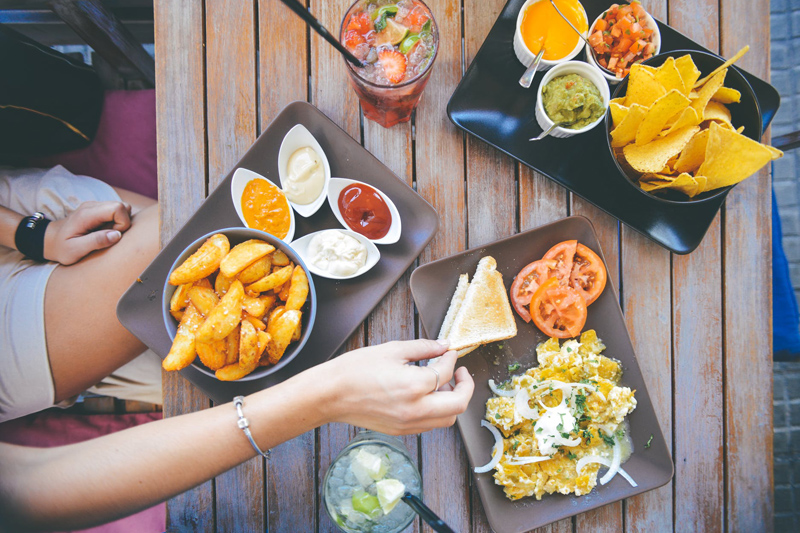 The state of Veracruz is renowned for its gastronomy and most particularly for its seafood. Its strategic location on the Gulf of Mexico has exposed it throughout the centuries to foreign influences, which are widely reflected in its food. The lunch counters at the central market, Mercado Hidalgo, are a fish lover's heaven, with countless dishes on offer, from the renowned "Huachinango a la Veracruzana" or red snapper Veracruz-style, to "Chilpachole", a spicy stew or thick soup traditionally made with prawns or crab. Whatever the dish, the contents will be amazingly fresh, probably caught in the early hours of that very morning and landed on the quay in good time for the market cooks and housewives to take their pick and choose what to prepare for lunch.

Chilpachole is a popular Lenten or "cuaresmeño" dish, and although very typical of Veracruz itself, can be found all along the coast of the Gulf of Mexico, ranging from utter simplicity, like the recipe below which features nothing more than crab with tomatoes, onions, garlic and chillies, to a downright luxurious version bursting with lobster and other seafood. When it is served as a soup and the base is therefore quite thin, it often includes dumplings made of "masa", corn dough, or it can also be thickened with "masa harina" or corn flour. The chillies tend to be the dried "anchos", although they can be varied, and in my crab version, I use the gentle "mulatos", just 3/10 on the heat scale and with a delicate fruitiness which offsets the rich sweetness of the crab.

The authentic way to make crab chilpachole is obviously to cook whole, live crabs, thereby creating a good stock to flavour the dish. However, this method means you then have to pick the crab meat out of the shell and legs, which is time-consuming, and I therefore avail myself of the "dressed crab" from the fishmonger, all prepared and sitting prettily in the crab shell, with the bonus of two large claws with which to garnish the finished chilpachole. The whole crab shell can be used to make a stock – add a few fish trimmings or prawn shells if you have them – and the crab meat, both white and brown, goes into the stew. Tinned crab does not work well so if that is all you can find, leave this dish for another day.

Spicy crab stew – Chilpachole de jaiba

Serves 4

2 dressed crab
25 g/1 oz mulato chillies
8 garlic cloves
500 g/18 oz tomatoes
30 ml/2 tbsp olive oil
250 g/9 oz onions, peeled and coarsely chopped
5 ml/1 tsp dried Mexican oregano
15 ml/1 tbsp masa harina
Sea salt and freshly ground black pepper

Scrape the crab meat out of the shells and refrigerate. Place the shells in a saucepan, add enough water to cover and simmer for 30 minutes. Remove and discard the shells. Boil the stock down to about 250 ml/1 cup.

Tear the chillies open and discard the stems and seeds. Heat a small, heavy frying pan over medium heat and toast the chillies, pressing down on them with a spatula, until they start to smell aromatic, about 3 minutes. Flip them over and do the same on the other side. Place in a bowl, cover with boiling water, put a small saucepan lid or plate on top to keep them submerged, and set aside to soak for 30 minutes. Drain.

In the same frying pan, cook the whole garlic cloves over low heat, turning them as necessary, until they are soft and brown, about 20 minutes. Cool slightly and peel - the skin will come off easily. Place in a blender or food processor with the tomatoes and drained chillies and blend everything until medium smooth.

Heat the olive oil in a frying pan and cook the onions, stirring occasionally, until golden. Pour in the tomato and chilli purée, sprinkle in the oregano and some seasoning, turn the heat right down and simmer gently for 20 minutes. Add the crab and masa harina, and cook for 5 minutes longer. Check the seasoning.

Ladle the chilpachole into warm bowls, garnish with the crab claws if your fishmonger was kind enough to include them, and serve immediately.

Buén provecho!

You Should Also Read:
Lenten cooking in Mexico - Broad bean soup
Lenten Cooking in Mexico - Gratin of Crab Recipe
Lenten Cooking in Mexico - Empanadas de Vigilia


Related Articles
Editor's Picks Articles
Top Ten Articles
Previous Features
Site Map





Content copyright © 2022 by Isabel Hood. All rights reserved.
This content was written by Isabel Hood. If you wish to use this content in any manner, you need written permission. Contact Mickey Marquez for details.