Lenten Cooking in Mexico - Broad Bean Soup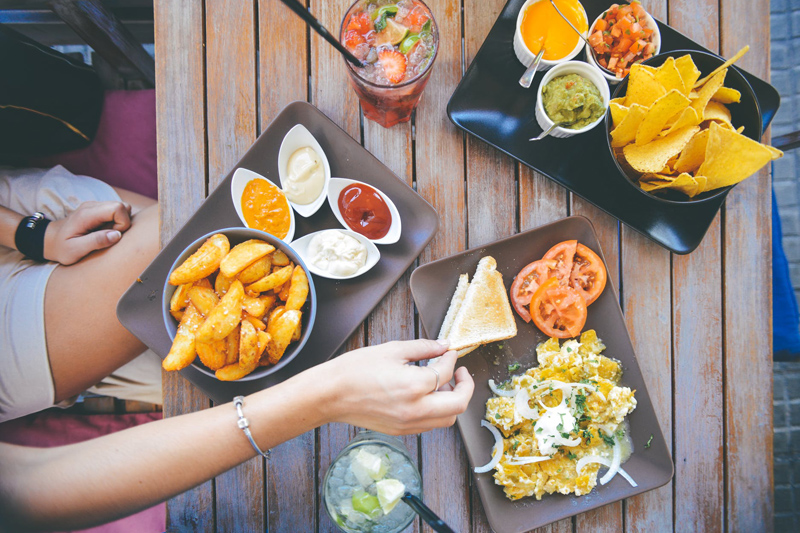 Bean soups of one sort or another are served throughout Mexico – and the rest of the world for that matter – and have a special place during Lent, "La Cuaresma", when meat takes a back seat and fish and vegetables truly become centre stage.

Sopa de habas, or broad bean soup, makes a regular appearance in Mexican homes and restaurants during this season, and yet cannot be considered an ancestral or indigenous dish, as broad beans originated not in the Americas but in North Africa as well as Southeast Asia. They are one of the most ancient plants to be cultivated by man and are reported to have become part of the human diet as early as 6000 BC. Despite their late arrival in Mexico, they have made themselves very much at home, and although sopa de habas is not the most exciting of dishes, it is wonderfully comforting and nourishing. The Lenten version is necessarily made with dried broad beans, as fresh habas are not widely available until the summer, and the texture varies depending on whether the cook prefers a smooth, velvety soup or something with a bit more texture – the broad beans break down during the cooking process but retain a certain chunkiness, which to my mind is part of the rustic charm. The spiciness can also be adjusted to taste or according to the chillies of the region, and the blandness of the beans provide a perfect backdrop to the particular flavour of individual dried chillies, which can be simmered whole with the beans and removed before serving, thus imparting their own characteristics without too much heat – this works well with the very potent habañero chilli for instance – or torn into bits and cooked in the broth.

I like to use roasted tomatoes in the base for this soup, as they lend a richer, fuller flavour, but I have come across recipes with fried fresh tomatoes which produce a lighter soup – easier and quicker, just skin and chop them before adding to the onions.

In the absence of dried broad beans, butterbeans are a good substitute, as are haricot or cannellini beans; they do not taste the same but are still delicious.

Mexican broad bean soup – Sopa de habas

Serves 4

10 g/1/3 oz ancho chillies
300 g/11 oz skinned dried broad beans, rinsed and drained
15 ml/1 tsp dried epazote (remove any really hard, twiggy bits)
3 sprigs fresh coriander/cilantro
1 kg/2 1/4 lb tomatoes, halved
6 garlic cloves
45 ml/3 tbsp olive oil
250 g/9 oz onions, peeled and coarsely chopped
5 ml/1 tsp bouillon powder
1 red chilli, as hot or mild as you liked, deseeded and finely sliced
10 g/1/3 oz fresh coriander/cilantro, coarsely chopped
Sea salt and freshly ground black pepper

Heat a heavy frying pan over medium heat and toast the ancho chillies, pressing down on them with a spatula, until they start to smell aromatic, about 3 minutes. Flip them over and do the same on the other side. Discard the stalk and seeds and tear the flesh into bits.

Place the dried broad beans in a saucepan with the ancho chillies, epazote and coriander sprigs, and pour in enough water to cover by a good 5 cm/2 in. Bring to the boil, turn the heat right down and simmer until totally tender and broken down, one to two hours. Keep an eye on the saucepan and add more water if the beans start to dry out, and scrape the bottom with a spatula, as they begin to stick as they soften. Remove and discard the coriander sprigs.

Roast the tomatoes and garlic while the beans are cooking. Preheat the oven to 200oC/400oF/gas 6/fan oven 180oC. Place the tomatoes, cut side up, and garlic cloves in a roasting tray lined with foil, drizzle with 1 tbsp of oil, season well and cook for one hour, until soft and slightly blackened. Turn the garlic over half way through. Cool for 10 minutes then place in a food processor and process to a chunky purée.

Heat the remaining oil in a large frying pan, add the onions and cook gently, stirring often, until soft and golden. Stir in the tomato purée and some seasoning, and simmer for 10 minutes. Scrape into the saucepan with the beans. If you want a smooth, velvety mixture, this is the time to blend it. If the soup is too porridgey, add a bit of water but keep it quite dense as a certain heaviness and rusticity are part of its charm. Check the seasoning.

To serve, ladle the soup into warm plates and sprinkle with the sliced chilli and chopped coriander.

Buén provecho!

You Should Also Read:
Lenten Cooking in Mexico - Calabacitas Entomatadas
Lenten Cooking in Mexico - Salt Cod Recipe
Lenten cooking in Mexico - Tortitas de Camarón


Related Articles
Editor's Picks Articles
Top Ten Articles
Previous Features
Site Map





Content copyright © 2022 by Isabel Hood. All rights reserved.
This content was written by Isabel Hood. If you wish to use this content in any manner, you need written permission. Contact Mickey Marquez for details.