Lenten Cooking in Mexico - Empanadas de Vigilia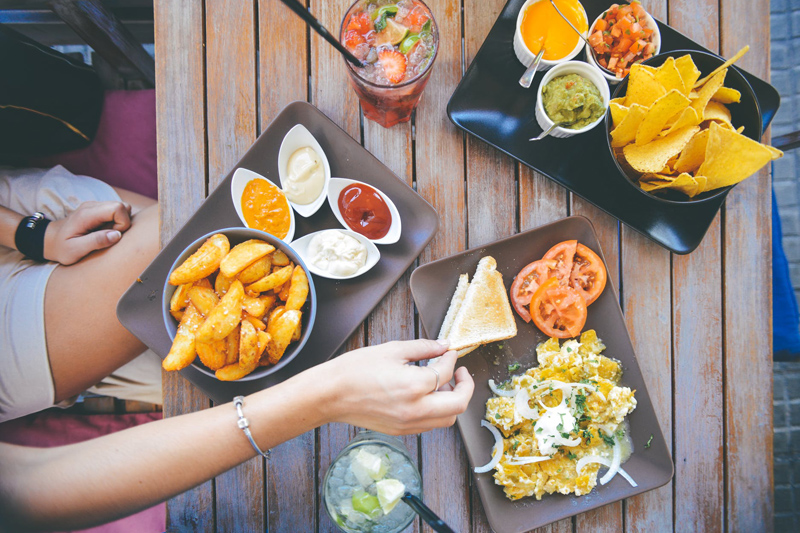 Many dishes from Mexico's "cocina cuaresmeña" or Lenten cuisine are known as "de vigilia", after the Paschal Vigil or Vigilia Pascual which is celebrated on Holy Saturday, Sábado de Gloria, the last day of Lent and Holy Week or "Semana Santa". The Vigil, held symbolically at the tomb of Jesus, begins during the evening of the Saturday and lasts until the morning of Easter Sunday. Large ceremonial candles are lit, church bells ring, fireworks rocket into the sky, "empanadas de vigilia" are consumed and a mass, the Misa de Gloria, is held as the first official observance of the resurrection of Christ.

Vigilia dishes, however, do not wait until the end of Lent to be served and are inevitably based on fish and vegetables. Empanadas de Vigilia, or Vigil Turnovers, come with many different fillings, the most popular being fish, in particular "bacalao" or salt cod, but there are also many delicious variations based on vegetables, as well as sweet empanadas filled with fruit.

Empanadas are very Mexican but not pre-Hispanic - the name itself implies the use of bread, which was a Spanish import as there was no wheat in Mexico before the Conquest. Modern empanadas, however, have no relation to bread and are normally made of pastry, although sometimes a tortilla turnover, usually known as a "quesadilla", can be referred to as an empanada. The traditional pastry is "pasta de hojaldre" or puff pastry, and its flaky butteriness is part of an empanada's allure, but filo and savoury shortcrust pastries work equally well.

Mexican vigil turnovers – Empanadas de vigilia

Makes 6 empanadas

375 g/13 oz puff pastry
30 ml/2 tbsp olive oil
150 g/5 oz onions, peeled and coarsely chopped
2 garlic cloves, peeled and crushed
1 hottish red chilli, deseeded and finely sliced
300 g/11 oz tomatoes, skinned and coarsely chopped
130 g/4 1/2 oz tinned tuna, well drained
2 hardboiled eggs, shelled and coarsely chopped
1 egg, beaten with a pinch of salt
Sea salt and freshly ground black pepper

Roll the pastry out thinly on a floured work surface and cut out 6 circles approximately 5 in/13 cm in diameter with a pastry cutter or using a saucer as a guide. Remove the circles to baking tray and chill while you prepare the filling.

Heat the oil in a heavy frying pan, add the onions, garlic and chilli, and cook over medium heat, stirring occasionally, until soft and golden. Add the tomatoes and some seasoning and continue to cook until most of their moisture has evaporated and the mixture has thickened. Stir in the tuna and hard-boiled eggs and check the seasoning. Set aside to cool completely.

Lay the puff pastry circles out on the work surface and divide the tuna mixture between them. Brush the edges with beaten egg and fold the pastry up and over the filling into a half moon shape, ensuring that the filling is totally enclosed. Crimp the edges firmly between your thumb and index and middle fingers. Prick the empanadas in two or three places with a fork.

Arrange the empanadas on a greased baking sheet and brush the tops with the remaining beaten egg. The empanadas can be prepared up to this point several hours or a day in advance and refrigerated; they also freeze very well.

Preheat the oven to 200oC/400oF/gas 6/fan oven 180oC. Bake the empanadas for 20 to 30 minutes until they are shiny and golden.

Cool for 5 minutes before serving. The empanadas are also very good cold, although the pastry tends to become a bit hard and brittle.

Buén provecho!


You Should Also Read:
Lenten Cooking in Mexico - Lentil Soup Recipe
Lenten Cooking in Mexico - Calabacitas Entomatadas
Lenten cooking in Mexico - Torta de elote


Related Articles
Editor's Picks Articles
Top Ten Articles
Previous Features
Site Map





Content copyright © 2022 by Isabel Hood. All rights reserved.
This content was written by Isabel Hood. If you wish to use this content in any manner, you need written permission. Contact Mickey Marquez for details.