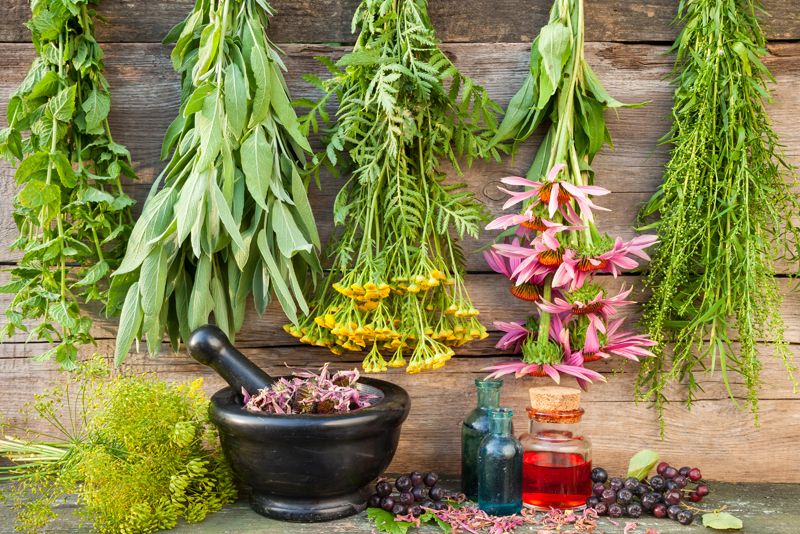 Even though this disease can be controlled by managing your weight, some can't and African-Americans, American Indians and Asian-Americans are all at a greater risk of developing diabetes than Caucasians.

Diabetes causes health problems such as heart disease, kidney failure, neuropathy, coma and blindness and can even cause infections that may lead to leg or foot amputations. In 2012 there was nearly one quarter of a million deaths associated with this disease.

The good news is that a new study has shown that there are four new herbs that can help you manage your diabetes. Some people are leaving conventional medicine and treatments, opting for the natural way to deal with their chronic illness. With the help of herbs, taking a holistic approach can help the body to restore and heal itself.

A person with diabetes cannot produce enough insolent to convert the glucose into energy and the end result is that it builds up and causes some very serious health issues as mentioned earlier. What one needs is to have the body convert the carbs from foods eaten into energy. Scientists believe it is more to do with the body's regulation of hormones, insulin and leptin.

While most of us don't have the time to go on a full detox and dietary program that will exonerate our bodies of toxins while supplying it with the minerals and nutrients it needs to facilitate the healing process, there are some herbs that may help.

Gymnema Sylvestre is considered one of the most powerful herbs for the regulation of Types 1 and 2 diabetes. Known as the "sugar destroyer" in Hindi, this herb stimulates the body to produce more insulin by regenerating insulin-making beta cells in the pancreas. A typical dosage of 200-250 milligrams two times a day.

Ginseng has been used for thousands of years and has been recognized for its ability to increase the release of insulin from the pancreas and to promote the number of insulin receptors present. Ginseng drastically prevented oxidative stress and may even guard against kidney disease. 200 milligrams of ginseng extract per day picks up mood, controls blood sugar, body weight and get-up-and-go levels in Type 2 diabetics.

Gingko Biloba is known to increase blood flow which is why it helps diabetics who have poor blood circulation. In tests, it has even prevents retinopathy in rats. A dose should be 40-80 milligrams - three times daily.

Nopal leaves, a Mexican herbal remedy, helps improve blood sugar and cholesterol levels, even cardiovascular disease and cancer. This nutritional power house can be added to your daily meals, and is loaded with fiber, pectin, antioxidant vitamins A and C, as well as several essential minerals, like calcium, magnesium, potassium and phosphorous.

Onions and garlic helps the body to make better use of insulin by challenging with it for insulin-inactivating sites in the liver. The end result is that the body has more free insulin accessible for use in the glucose-to-energy conversion process, and blood sugar levels decrease.

Please always do your research and consult with your physician, naturopath, or health care provider before taking any home remedies or supplements or following any treatment suggested on this page. Only your health care provider, personal physician, or naturopath can provide you with advice on what is safe and effective for your unique needs or to diagnose your particular medical issue.


Related Articles
Editor's Picks Articles
Top Ten Articles
Previous Features
Site Map





Content copyright © 2023 by Bettina Thomas-Smith. All rights reserved.
This content was written by Bettina Thomas-Smith. If you wish to use this content in any manner, you need written permission. Contact Bettina Thomas-Smith for details.