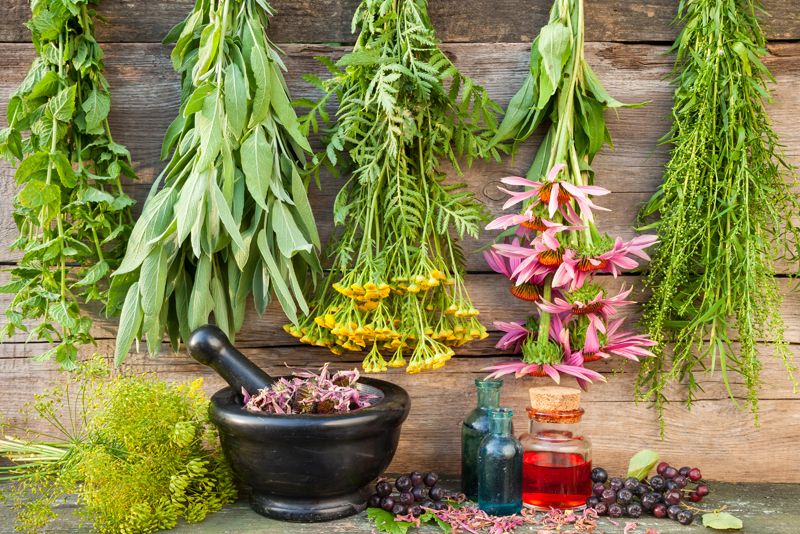 While working on my current fantasy novel, my mind decided to take a little journey back in time. I thought, "Wouldn't it have been great to live way back when you could summons a dragon, find your prince charming and cast a spell on the wicked witch?"
That led me to a playful tour of the
magic of herbs
. Here is a list of Herbs from A – Z and what they can or could possibly do in a world of enchantment. I don't have the particular recipes, but use your imagination and see what you can conjure up!
Love Spells
• Acacia, Adam & Eve Root, Apple, Apricot, Aster, Avocado
• Bachelor's Buttons, Lemon Balm, Basi, Beet, Bleeding Heart
• Cardamon, Catnip, Chamomile, Chickweed,Chili Pepper, Cinnamon, Clove
• Dog Bane, Dragon's Blood
• Endive
• Geranium, Ginger, Ginseng
• Jasmine, Juniper
• Lavender, Lemon Verbena
• Marjoram, Meadowsweet, Mint, Mistletoe
• Parsley, Peppermint
• Rosemary
• Saffron, Skullcap, Spearmint, SpiderWort, St. John's Wort
• Valerian, Vanilla
• Yarrow, Yerba Mate
Money, Luck & Success
• Alfalfa, Acacia
• Lemon Balm, Basil, Bergamot, Blackberry, Bladderwrack, Buckwheat
• Calamus, Chamomile, Cashew, China Berry, Cinnamon, Clove
• Clover, Comfrey, Corn, Cotton
• Daffodil, Daisy, Dock, Dill
• Elder
• Fern, Flax
• Ginger, Goldenrod, Goldenseal, Grains of Paradise, Grape
• Hazel, Heather, Holly, Honeysuckle, Horse Chestnut, Houseleek, Huckleberry
• Irish Moss
• Jasmine, Jobs Tears
• Kava-Kave
• Linden, Lucky Hand
• Mandrake, Marjoram, Mint, Moonwort, Moss, Myrtle
• Nutmeg
• Oak, Oats, Onion
• Patchouly, Pea, Pecan, Periwinkle, Pine, Pineapple, Pomegranate
• Rattlesnake Root, Rice, Rose, Rosemary
• Snakeroot
• Tea
As you can see, there are many that seem to do double or triple duty. I think I'll keep a boatload of Basil, Cinnamon, Clove, Chamomile, Ginger, Mint, Lemon Balm, Mint, and Rosemary handy!
This was just for fun and not for actual use. Please always do your research and consult with your physician, naturopath, or health care provider before taking any home remedies or supplements or following any treatment suggested on this page. Only your health care provider, personal physician, or naturopath can provide you with advice on what is safe and effective for your unique needs or diagnose your particular medical issue.


Related Articles
Editor's Picks Articles
Top Ten Articles
Previous Features
Site Map





Content copyright © 2023 by Bettina Thomas-Smith. All rights reserved.
This content was written by Bettina Thomas-Smith. If you wish to use this content in any manner, you need written permission. Contact Bettina Thomas-Smith for details.